Bow Ties Galore!
Posted on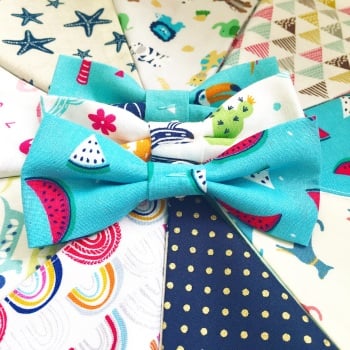 This one is for the lads...
Have you ever perfumed yourself with the stinkiest fox poop you could find? Or even freshened your breath with that dead fish you found three days ago? And have STILL been shunned by the very nice lady dog who lives around the corner and goes for walkies at exactly 3:42pm?! Every. Single. Day?
Well... Problem solved!
Help her notice your rugged good looks and fluffy doggo six pack with my brand new collection of tropical bow ties! They're super cute - and quirky too - plus they're all handmade in England by me and my big sis!
My bow ties don't just work on dog dudettes, but flirty felines too! Dog and cat bow ties all round people! Head to the shop to check 'em out. And remember...
Once you get one,
Make her feel like she's in Hawaii ;)