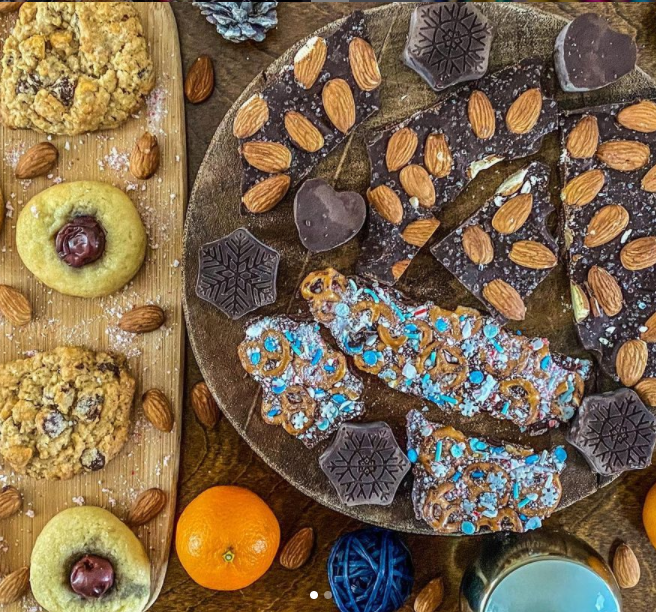 I decided to try the plant-based lifestyle after graduating from my undergraduate education. I was very skinny at that time, felt fatigue doing any work, and was unproductive and very tired at the start of my Ph.D. degree which made my performance suffer. I didn't want to find a solution to the problem with any medications but wanted to make a change for my whole life. Reading different success stories related to the plant-based lifestyle, I decided to give it a try. That was when I started reading different vegan books and blogs, and really became interested in understanding how my body operates and what works for me. In the beginning, it was very difficult to cook for myself, as I was busy with classes and was constantly outside, and to rationalize to my family and friends as to why I was pursuing the plant-based lifestyle. I have had a few moments where I have felt that others have not been understanding toward my choices which has left me questioning myself.
After doing some inner work over the course of two years, I have decided to care about what feels good to me and what makes me feel happy without focusing too much on what others have to say. I believe that eating plant-based food has made me more energetic and productive. I can focus a lot more on my work now than two years ago, or even throughout 2020. Feeling happy with my body, having energy, and just being confident in my own skin is the path that I have been walking on, and I cannot say that I am there yet but I will get there surely. I have also become more compassionate toward what others might be going through and aware of different issues in the world that we can collectively work on for the betterment of society. So, if you are someone who is considering the plant-based switch, I believe that you should focus on the long-term benefits of that shift in your life but still be patient and honest with yourself in the short-run.
Now that I have balanced my eating habits, I have built a schedule where I eat only three times a day and try not to snack throughout the day. For breakfast I usually have a matcha latte with either almond or oat milk (I love Oatly) and either oatmeal with some fruit or an energy bar. For lunch I tend to have either a cold-pressed juice with apple, celery, cucumber, and kale or a smoothie bowl with different fruit. Dinner is different almost every night where I eat the meal I have cooked on Sunday for one or two days, and then prepare salads or other quick but healthy meals throughout the week. On Saturday and Sunday I allow myself to eat some unhealthy food as well. I love trying different vegan snacks and chocolate. I have also been trying different vegan restaurants during my travels (not during the pandemic but before that but still hope we will be able to travel normally soon). Some of my favorite vegan restaurants include HipCityVeg in Philadelphia, PA and The Juice Box in New Haven, CT. I have also tried other vegan restaurants around the U.S., in Mexico, and in other countries in Europe but I have been to those places only once and do not want to share an opinion in that case. I have found it worthy to try out some of the food delivery services, such as Daily Harvest, Purple Carrot, Veestro, and HungryRoot, since this has allowed me to get new recipe ideas and try different cuisines. As a result of the pandemic, I have decided to share my knowledge on plant-based cooking and I will maybe inspire someone to cook with more plants or even become a vegan. Below I will be sharing four of the recipes I have developed and shared so far on Instagram and in my blog.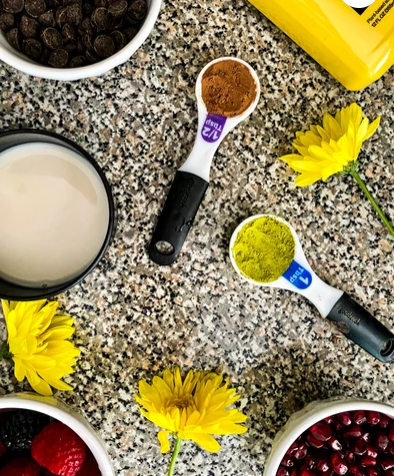 Matcha and Chocolate Crepes
Crepes are thin pancakes that originally come from France. Their history goes back to the 13th century and the legend says that a housewife in Brittany, France has accidentally dribbled some porridge onto a hot a pan and that is how the crepe has come to life. As we can see, some of the most successful works and pieces of art have come from coincidences or accidents. As for me, crepes have been a favorite childhood breakfast. I have been wondering whether there is a healthy alternative so that I can still allow myself the freedom to eat a few in a sitting. For this recipe, I have used my mom's recipe but have substituted the eggs for JUST Egg.
· 1 cup JUST Egg
· 4 1/5 cups almond milk (or, any other plant-based milk you like)
· 3 cups flour
· 6 tablespoons sugar
· 3/4 teaspoon salt
· 6 tablespoons butter, melted
· 2 tablespoons matcha powder
· 2 tablespoons cocoa powder
· Oil/butter for the skillet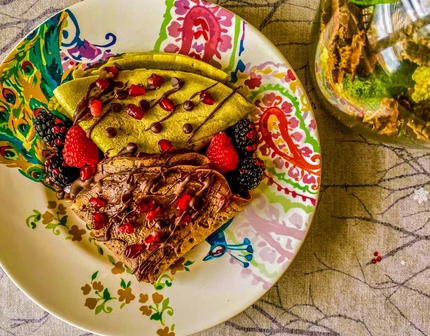 Mix all of the ingredients, including the JUST Egg, almond milk, flour, sugar, salt, and butter, in a blender and blend until the mixture is smooth. You can then add in melted butter. Keep on blending for another half a minute. If needed add in more almond milk to make the mixture thinner.
2. Separate the batter evenly in two different bowls. In the first bowl add in two tablespoons of matcha powder, while in the second one add in two tablespoons of cocoa powder. Then, transfer the matcha batter in the blender and blend until smooth. Do the same for the chocolate batter.
3. Heat a skillet with a tablespoon of oil over medium heat. Pour the crepe batter in the skillet and tilt it until the batter is spread out evenly.
4. Allow the first side to cook for 3-4 minutes until some bubbles come out on the top. This is a sign that the lower side is starting to cook through. Take a large spatula and flip the crepe so that the second side can cook as well. Allow the second side to cook for 3-4 minutes, similarly. Both sides need to be lightly brown in spots.
5. The final step is to transfer the crepes to plates, arrange them, fill them with your favorite toppings (I melted some Enjoy Life dark chocolate but you can use any type of nut butter, jam, or chocolate spread), add in some of your favorite fruit (I added in some raspberries, blackberries, and pomegranate seeds), and finally top with some dark chocolate chips.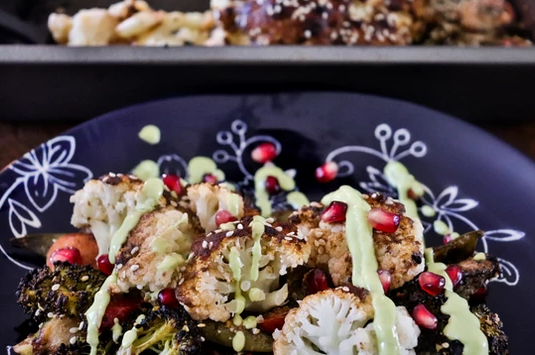 Tomato-Eggplant Roasted Cauliflower
Cauliflower is an excellent source of vitamins, minerals, and antioxidants. Research shows that a cup of cauliflower a day provides over 75% of the daily minimum target amount of vitamin C. I prepare cauliflower in all types of ways and include it in my diet almost daily. I love the taste of it and it turns out to be one of the most versatile vegetables, in my opinion. I have already tried different recipes for cauliflower pizza, cauliflower crackers, cauliflower mac and cheese, and the list goes on. I have always wanted to cook a whole cauliflower roast and have finally decided to do so. Below are the instructions and the ingredients.
1 large whole cauliflower
· 1 tomato
· 1 eggplant
· 2 tablespoons olive oil
· Nutritional yeast and sesame seeds to top the veggies and roast
· Veggies of your choice
· Pomegranate seeds for plating
Ingredients for the Avocado Crema
· 1 large ripe avocado
· 1 cup almond unsweetened yogurt
· 3 tablespoons lemon juice
· 1 tablespoon nutritional yeast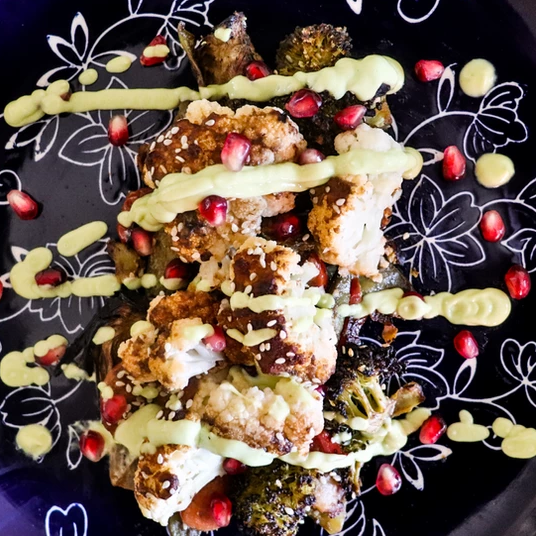 The first step is to prepare the tomato-eggplant pesto. I cut up a Roma tomato and an eggplant and cooked them in the oven with a tablespoon of olive oil and then blended them in a blender and included another tablespoon of olive oil.
2. Then, I massaged the cauliflower with the pesto. I let it sit until the oven was heated to 450 °F. I also cut up some Asian stir fry veggies along with the cauliflower roast including red onion, broccoli, and carrot. Before throwing both the cauliflower roast and the veggies into the oven, I sprinkled nutritional yeast and sesame seeds on top.
3. I cooked them for 45 minutes until golden brown and then I let them rest for 10-15 minutes before plating them.
4. The final step is to prepare the avocado crema. I just threw in the blender the avocado, almond yogurt, lemon juice, and nutritional yeast. Finally, I plated the cauliflower under a bed of the veggies, decorated with the pomegranate seeds, and topped with the avocado crema. Overall, this recipe is healthy, easy, and very delicious.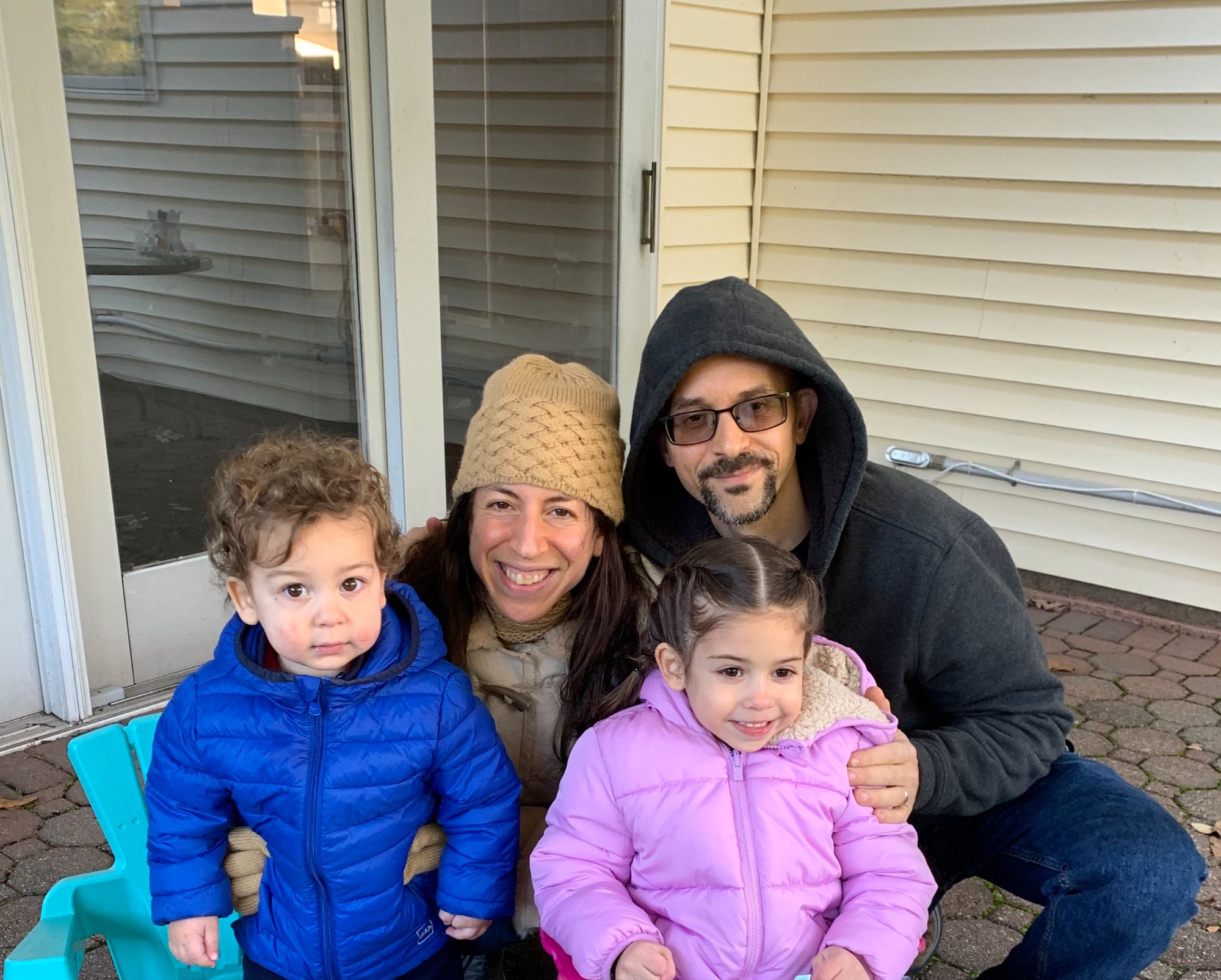 Vegan Philly Cheesesteak
Philadelphia is such a historical, quaint, and beautiful city (I miss Philly every day). Spending five years there during my undergrad studies, I have realized how lucky I have been in the past. Now I go back whenever I can and spend some of my vacation time there. Because I have been trying to find an alternative and vegan recipe to the traditional Philly cheesesteak, I have decided to cook one by myself. I have actually tried the vegan Philly cheesesteak at HipCityVeg and I know a few more places in Philly that make no-meat cheesesteaks. Maybe during my next trip to Philly I will try all of them and make a post ranking them :). Meanwhile, in this recipe I have used only vegan products and I can say that the final result is worth the effort.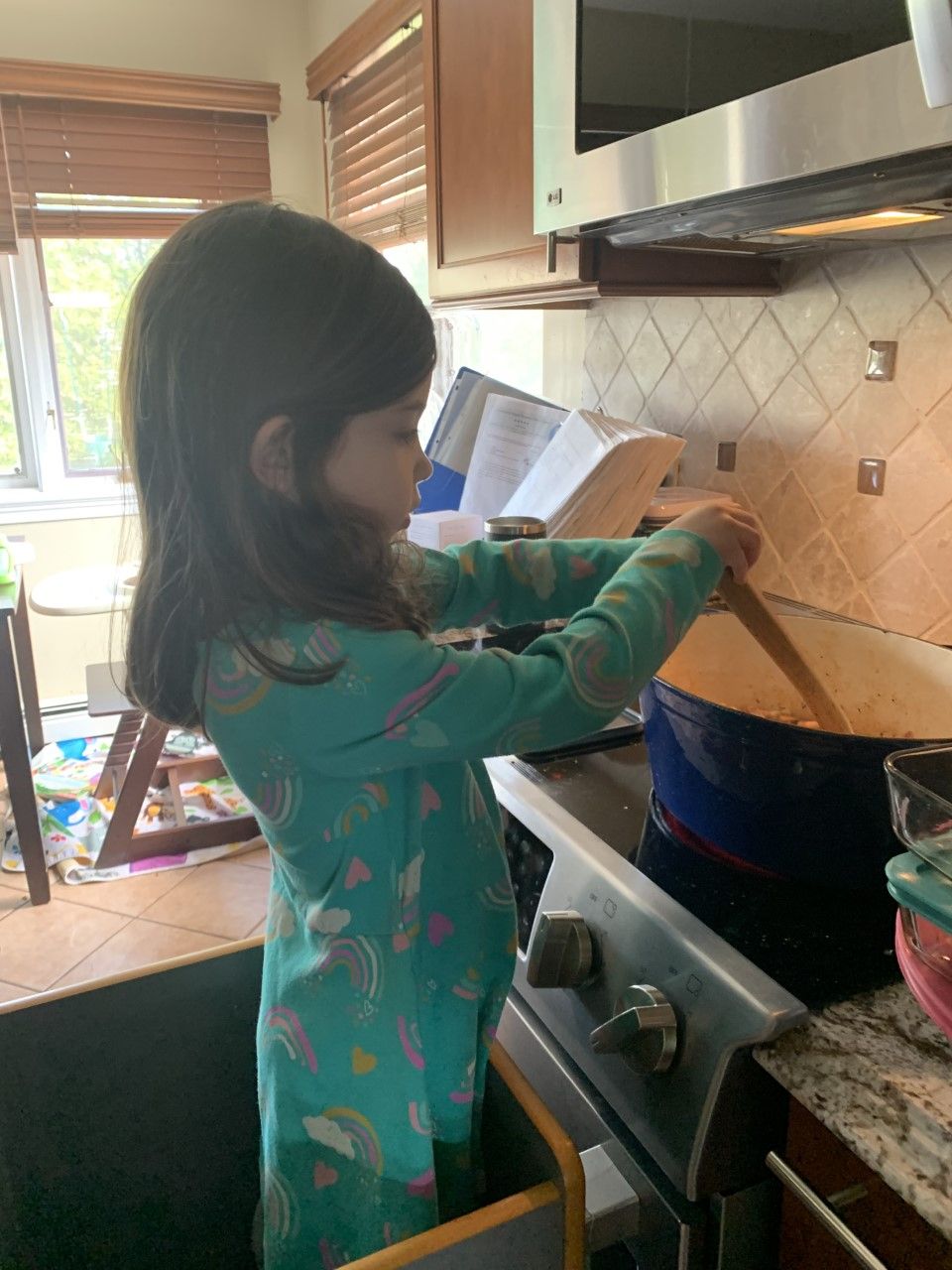 Two yellow onions
· 2 green bell peppers
· 8 ounces (227 grams) baby bella mushrooms
· 4 tablespoons olive oil
· Upton's traditional seitan (8 ounces, or 227 grams)
· Gardein homestyle beefless tips (2 servings, or 200 grams)
· 8 slices Violife provolone cheese
· 2 tablespoons vegan butter (I've used the Wegman's store brand one)
· 2 tablespoons avocado oil
· 5 tablespoons steak sauce (I've used the Food Club brand one)
· 4 hoagie rolls/ club rolls/ sub rolls
· Vegenaise to spread on the rolls
· Salt and pepper to taste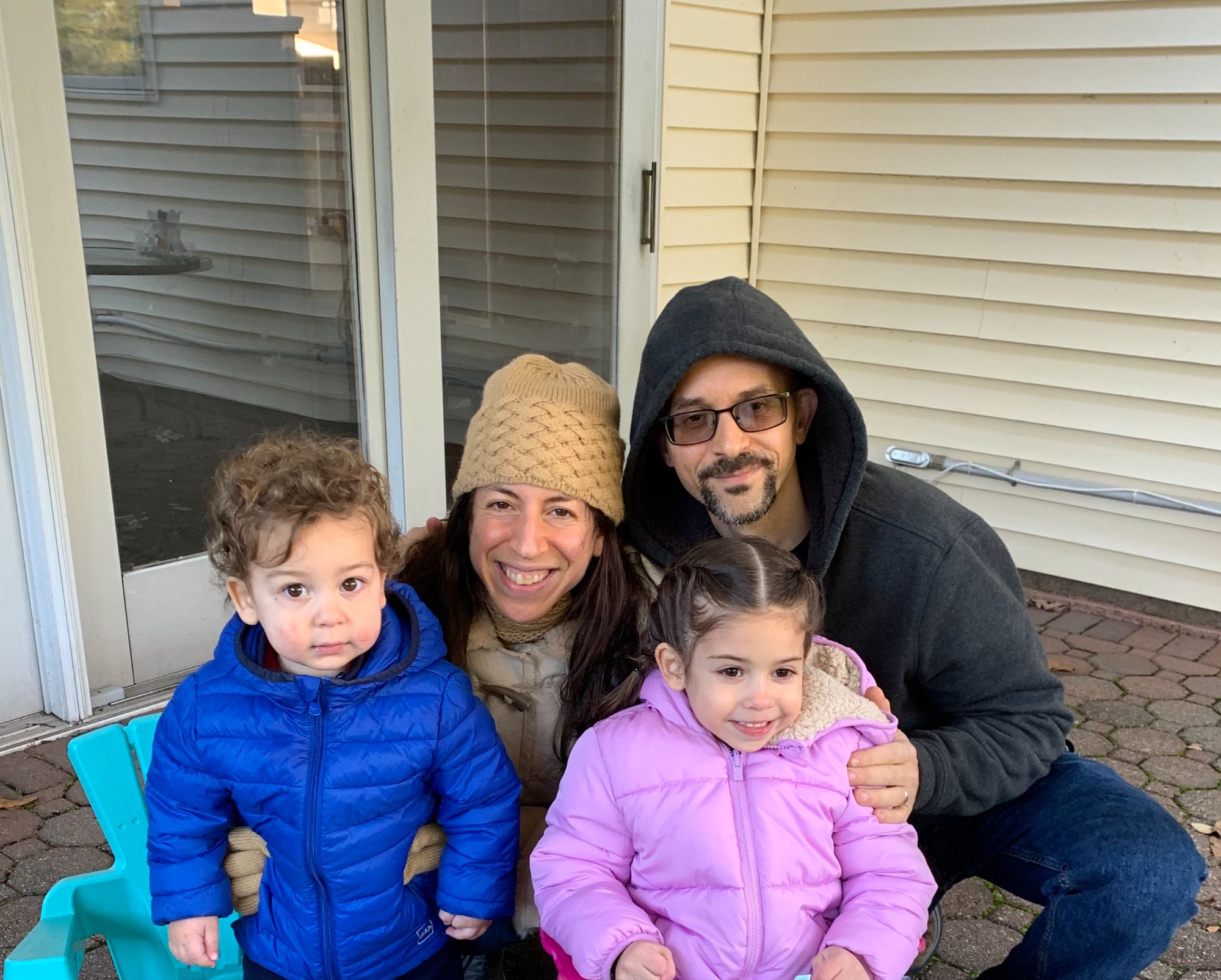 The first step is to caramelize the two onions in a pan for 45 minutes. I have used a "How To" article to do so. In the meantime, in another pan I have cooked the green bell peppers and mushrooms with salt and pepper to taste and two tablespoons olive oil over medium heat for 15 minutes.
2. The second step is to cut up the seitan and beefless tips and throw them in a pan with a tablespoon of avocado oil, five tablespoons store-bought steak sauce, and salt and pepper to taste over medium heat for 10 minutes. Thereafter, I add in the caramelized onions, peppers, and mushrooms and stir them for another 5 minutes. I divide the mixture into four equal parts and on each one I place two slices provolone cheese.
3. Finally, I toast the hoagie rolls and butter them with half a tablespoon of the vegan butter and spread some Vegenaise to taste. I cut the rolls in the middle but not all the way through and transfer the prepared vegan meat-vegetable mixture on the rolls.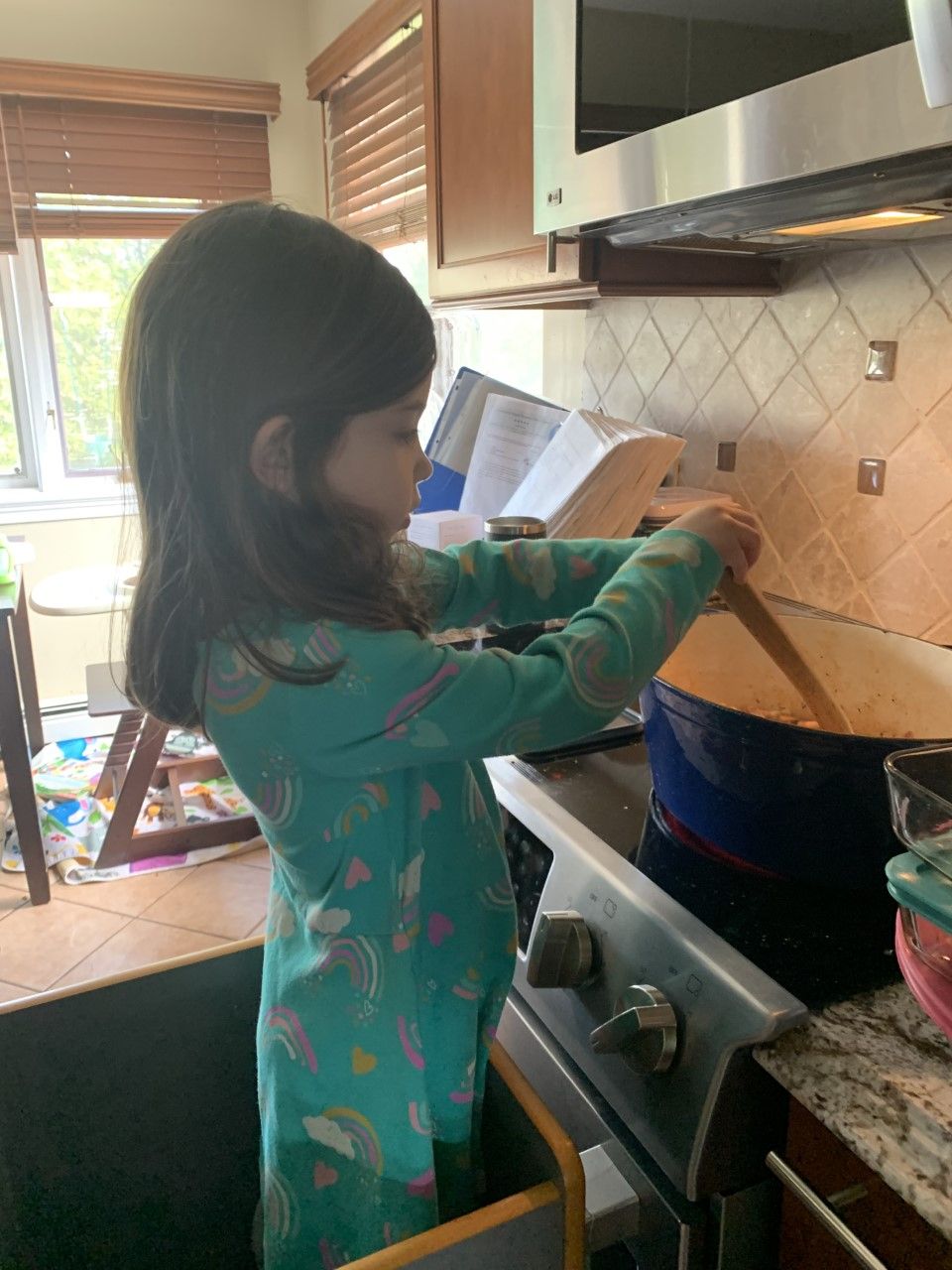 Mediterranean Beyond Meatball Buddha Bowl
Beyond Meat is a Los Angeles-based producer of plant-based meat alternatives. Some of their products include Beyond Burger, Beyond Meatballs, Beyond Sausage, Beyond Beef Crumbles, and Beyond Breakfast Sausage. The first time I tasted their Beyond Burger, I thought that it was one of the most delicious foods I had ever eaten, and I have been a fan of the company and their products ever since. The Beyond Meat alternatives tend to be better for the environment - the production of Beyond Meat products uses 99% less water, 93% less land, nearly 50% less energy, and emits 90% fewer greenhouse gas emissions than the production of regular beef. The consistency of the meatballs, which I am using in this recipe, is better than the one of real meatballs, and it is one of the reasons I have decided to use them in this recipe. The recipe is a bit long but it is worth it. Here are the directions.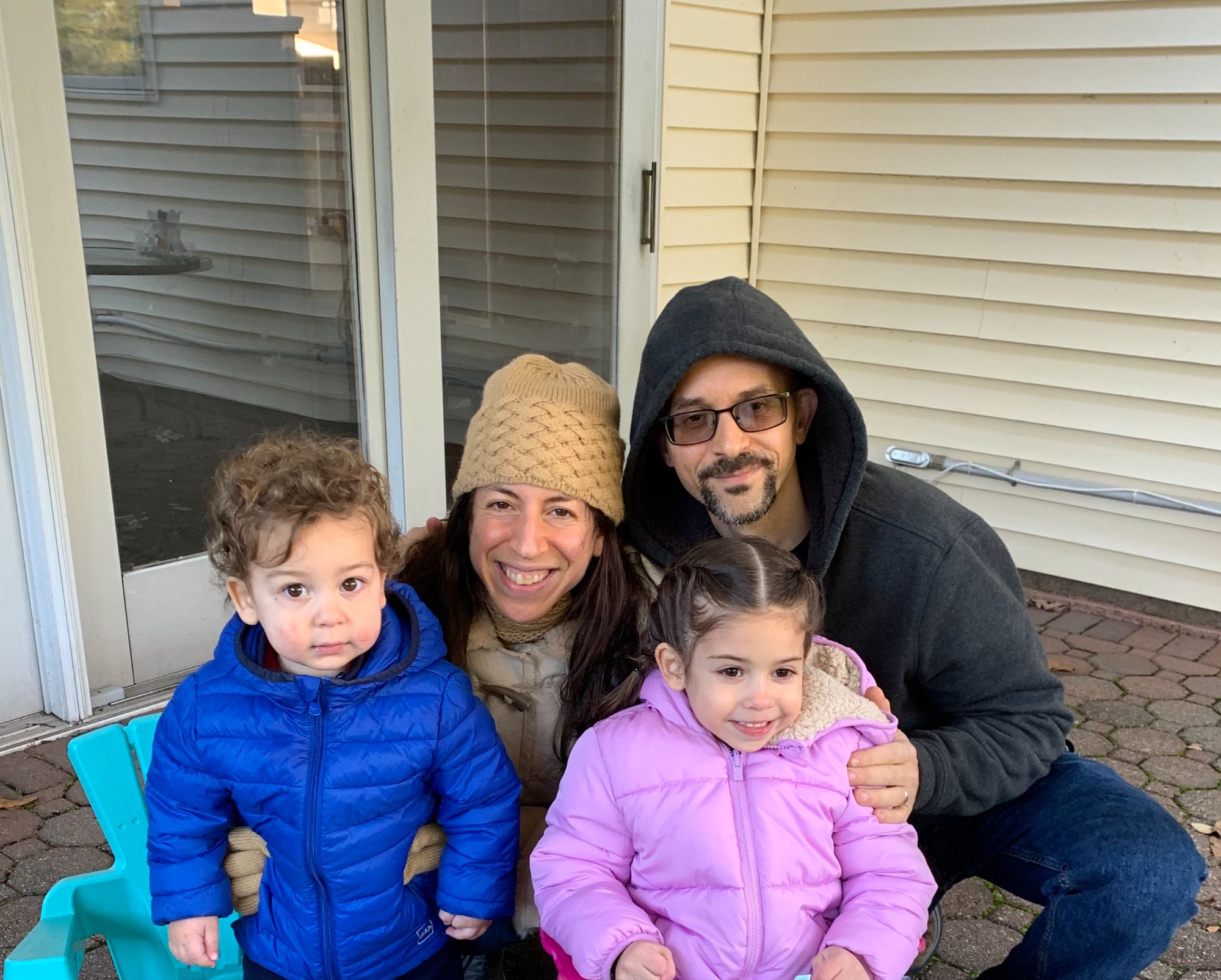 1 package Beyond Meatballs
· 1 package of fresh arugula
· Any veggies to arrange with (I had some leftover veggies but one can use any)
· 1 tablespoon avocado oil
· Salt and black pepper to taste
1 package of cauliflower rice (10 oz)
· 1/2 teaspoon sea salt
· 2 tablespoons fresh lemon juice
· 1 minced garlic clove
· 4 tablespoons avocado oil
· Black pepper to taste
· 1 pint cherry tomatoes
· 2/3 cups chopped parsley
· 1/3 cup chopped fresh mint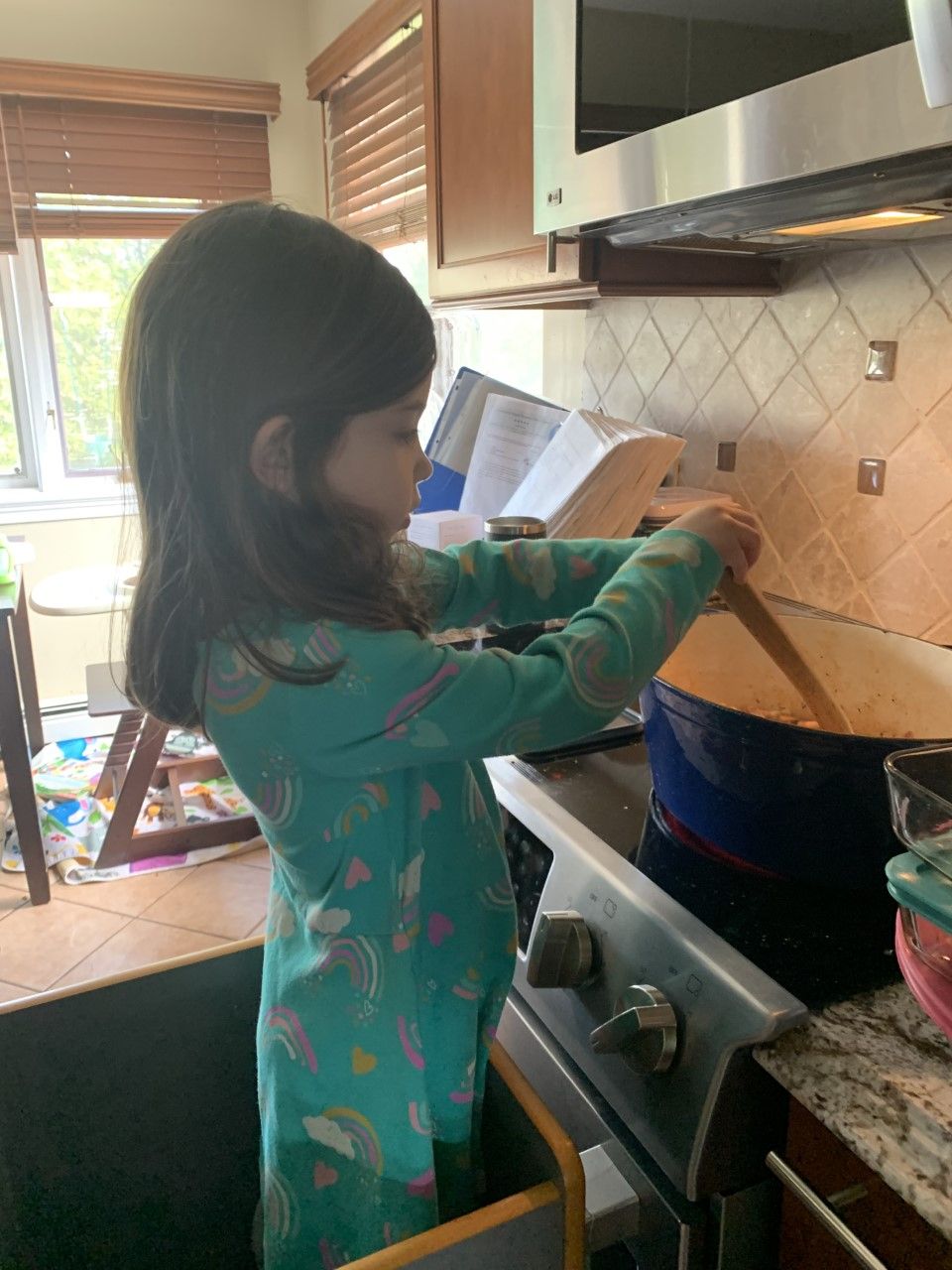 · 2 scallions
1 can Greek chickpeas with parsley and cumin (Trader Joe's brand)
· 1 tablespoon nutritional yeast
· 1 tablespoon avocado oil
· 1 tablespoon water
· 1 cooked green pepper
1. First, I washed the arugula, seasoned it with sea salt and three tablespoons of avocado oil. I placed it in each bowl afterwards.
2. Second, I prepared the green pepper hummus. I cut up the green pepper and cooked it in a skillet with half a tablespoon of avocado oil for 10 minutes over medium heat. Also, I actually found a can of Greek chickpeas with parsley and cumin at Trader Joe's and decided to use it in the hummus. I poured it in the blender along with a tablespoon of nutritional yeast, a tablespoon of avocado oil, a tablespoon of water, and the cooked green pepper and blended the mixture until smooth but you can also leave it in little chunks if that is what you prefer.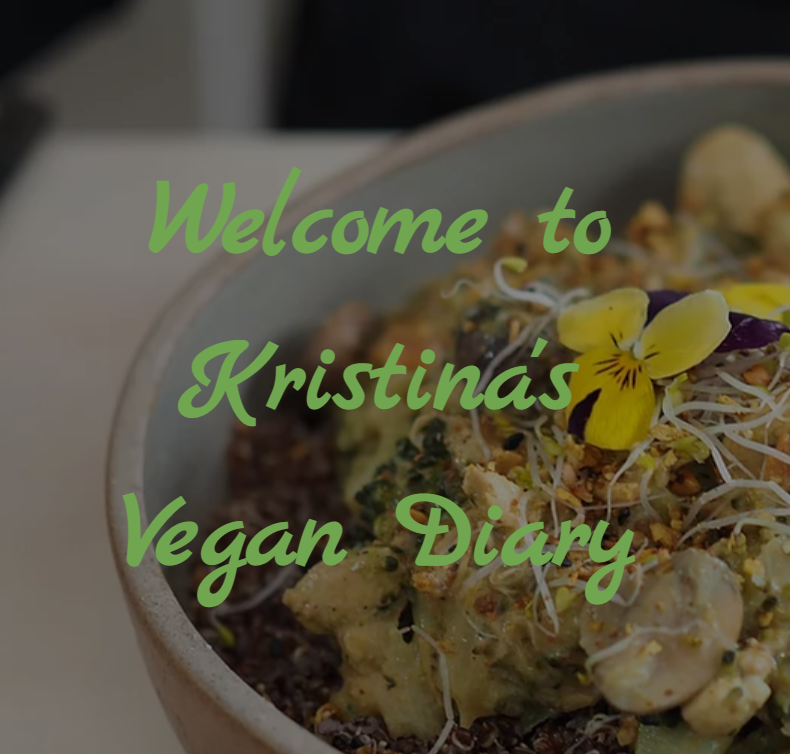 3. The third step is to prepare the cauliflower tabbouleh. I used a packet of cauliflower rice and cooked it in a similar manner with a tablespoon of avocado oil, and seasoned it with black pepper and sea salt, over medium heat for 10 minutes. I chop the parsley, scallions, and mint, and chop the cherry tomatoes in small pieces. I mix all of the ingredients mentioned below for this part of the recipe in a bowl with two tablespoons of freshly squeezed lemon and four tablespoons of avocado oil.
This blog post was written by the amazing Kristina who runs @kristinasvegandiary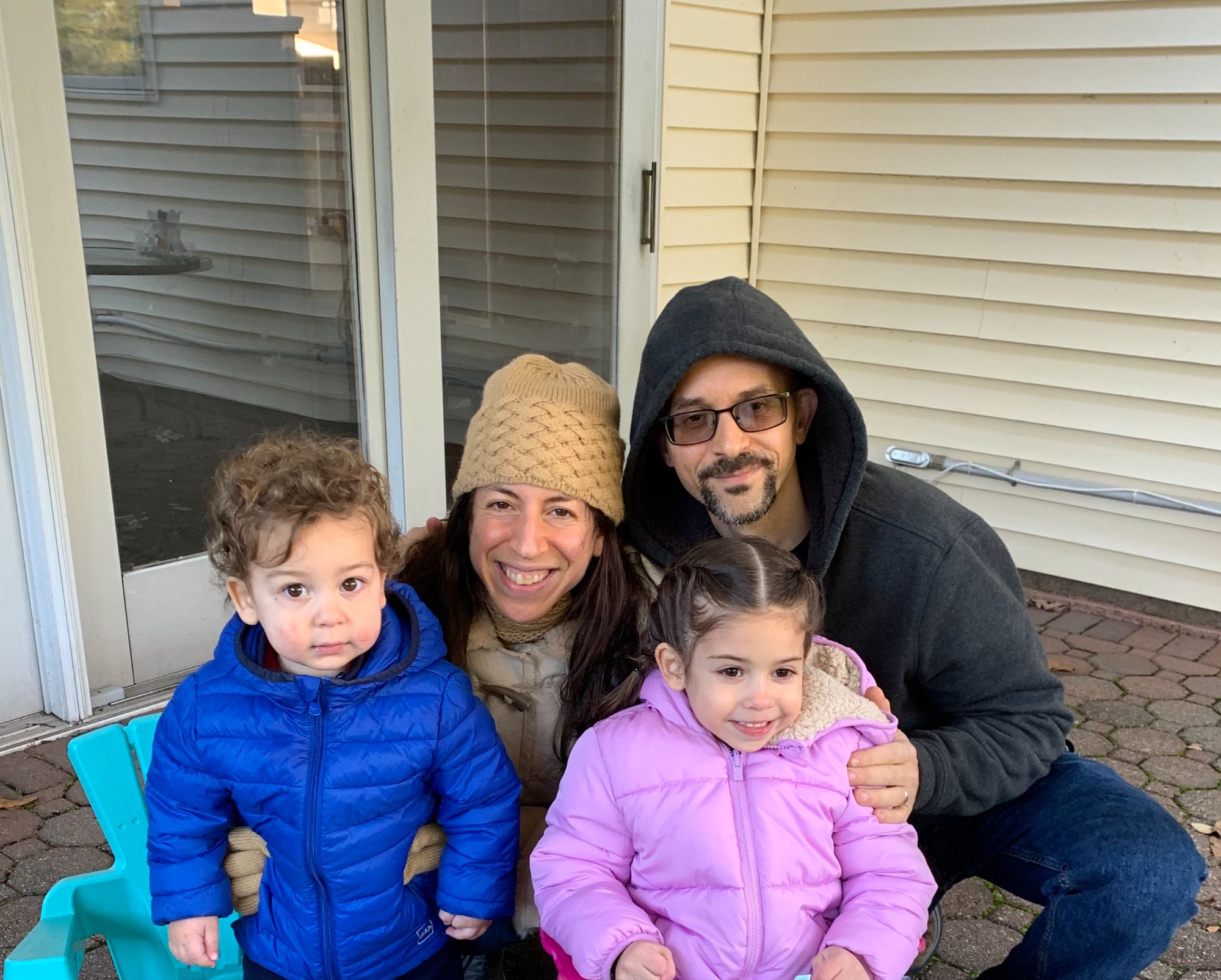 Raising vegan children can be a challenging task, but the rewards are truly immeasurable. These include saving animal lives, supporting the planet, and cultivating optimal health and wellness. Below are some tips to successfully raise vegan children with mindfulness and consideration.
1) Be prepared. This can mean stocking acceptable cookies or snacks in your childrens' classrooms, bringing a vegan cupcake to a birthday party they are attending, or keeping extra vegan munchies in your car for play dates. Don't ever get caught in a situation where your kids are disappointed because they don't have something to enjoy. You never want your children to resent your family's noble lifestyle choice because they feel left out. Vegan snacks and desserts are incredibly easy to make, and by including your children in the process, you can help them get more excited about eating the delicious treats they have prepared. That said, if you are short on time, these days there are vegan equivalents of nearly every kid-friendly food found in your local supermarket.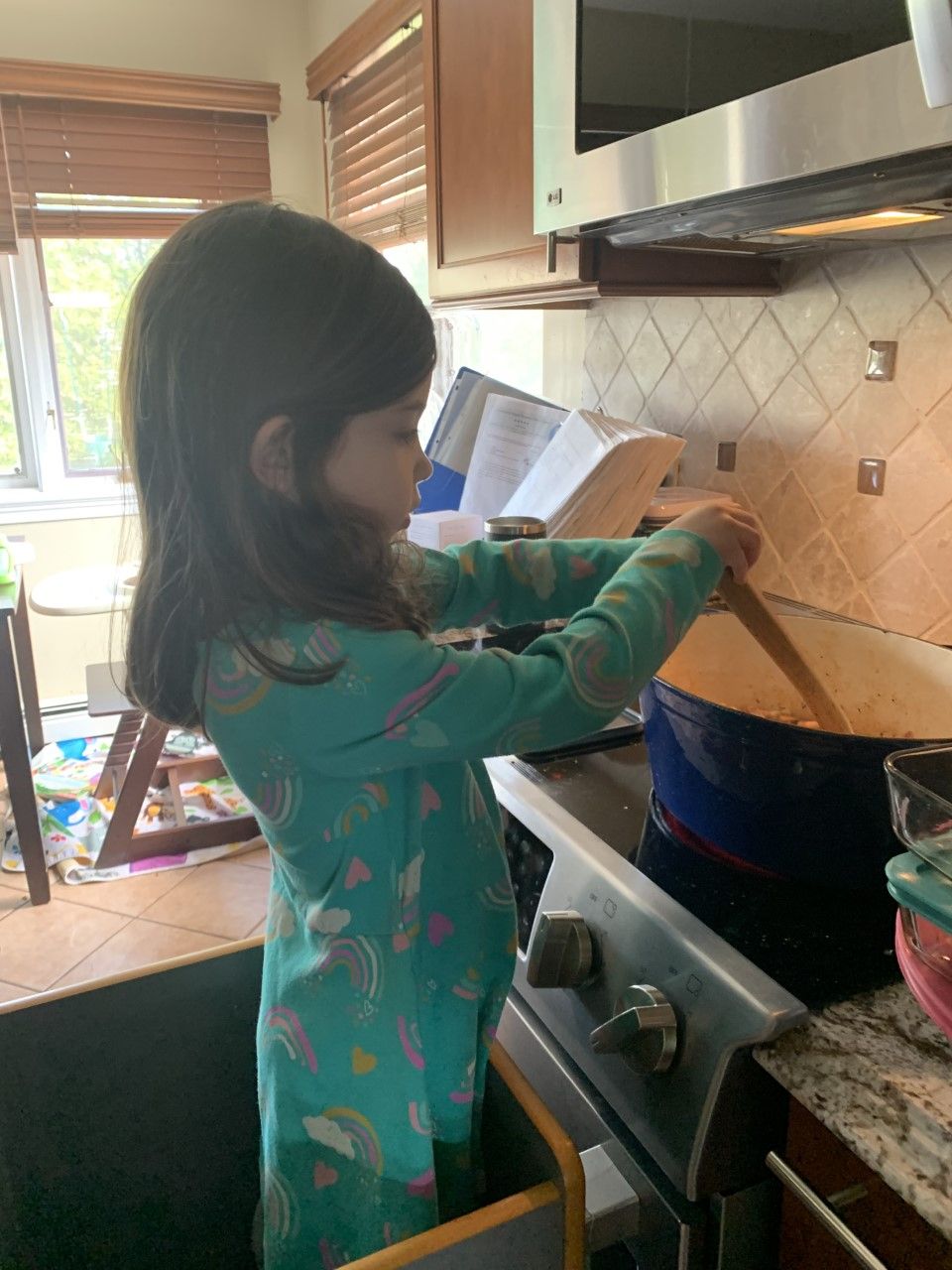 2) Be consistent. Committing to veganism is a promise to nature, the environment, and all life on earth. By consistently upholding these values with your children, you are teaching them to have integrity in their beliefs and actions. You are instilling in them the importance of promoting kindness equally to all beings. This will help to establish a strong foundation of compassion, acceptance, and benevolence in your children from the start.
3) Be upfront. If kids truly knew where their food was coming from, would they eat a hamburger? Tell them that your family loves animals so much that you could never eat them. If you have pets, this is an easy parallel that can be drawn. If your child asks why they don't eat what other kids eat, simple statements such as "We don't eat meat because it hurts the animals" will suffice. Try not to use the word "can't", as it is in kids' nature to desire something that is restricted. It's best not to delve into the horrors of factory farming or the bane of the dairy industry at an early age. As your children mature and get older, they can be exposed to more information regarding these important issues. Additionally, the following books may help. They explain veganism to youngsters in a thoughtful, compassionate and developmentally appropriate manner.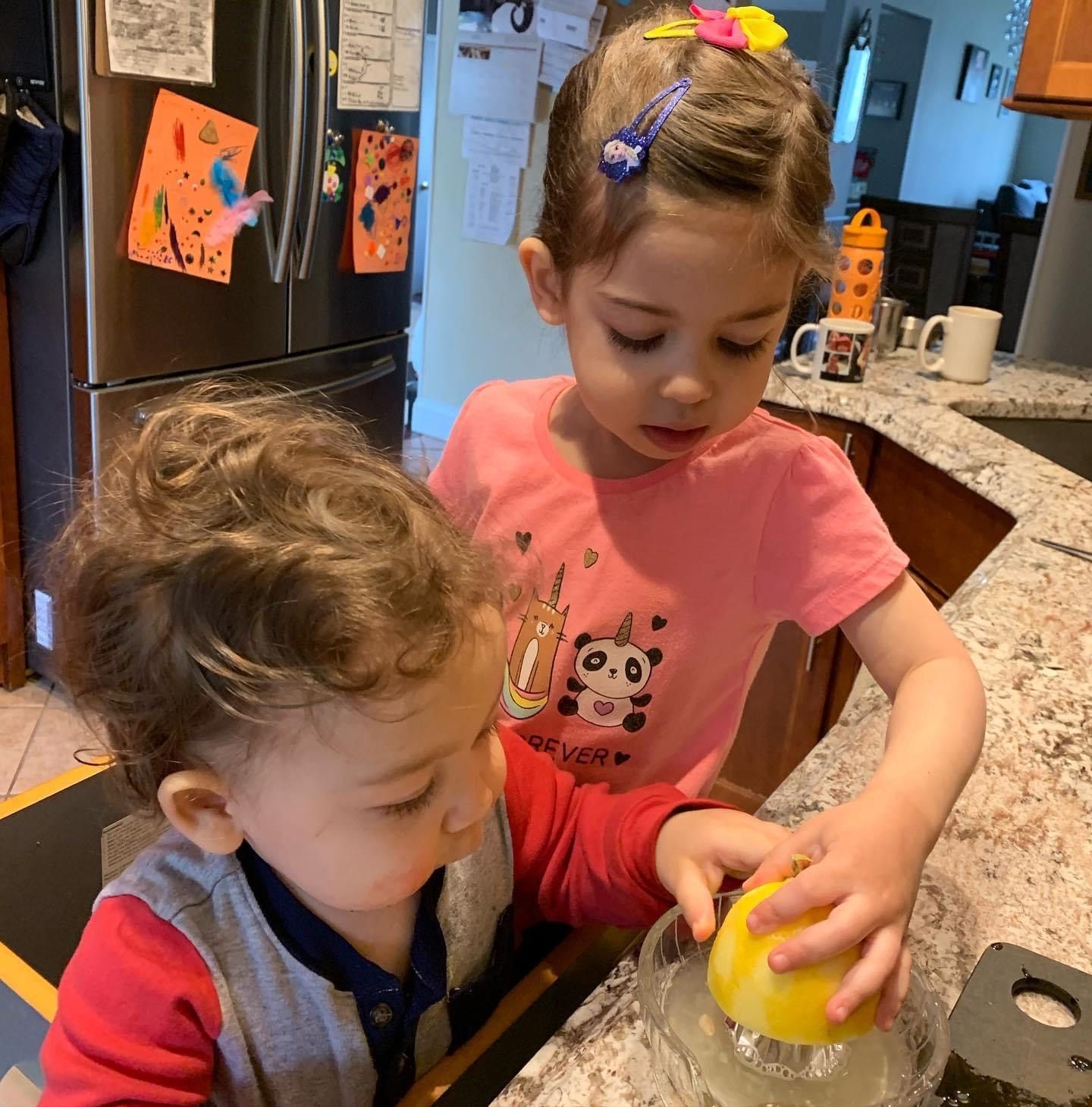 "I'm a Supervegan" by Katie Clark
"We All Love" by Julie Hausen
"Not a Nugget" by Stephanie Dreyer
Vegan parenting is an incredible journey, and we love connecting with other vegans! For more vegan lifestyle tips and recipes, please follow us on Instagram.
Also, please feel free to message us with any questions, thoughts, or comments.
This was written by the incredible Lisa & Marc Muchnik. Take a look at their Intagram - @harmoneayt
Going vegan, especially when you make the transition very suddenly, can be a big shock for your body. We get used to eating certain foods and our body adjusts to suit these, so when we very drastically change these foods, our body reacts for a while – sometimes in a negative way – whilst it tries to detect a pattern and adjust to these changes. This is known as 'The Detox Effect.'
Lots of people try going vegan very suddenly, and stop after only a couple of weeks because they believe going vegan is making them poorly. It's true that during the first month or so of transitioning to veganism, you may experience some nasty symptoms, but its not actually eating vegan that's causing these symptoms, but rather the expulsion of animal hormones and dietary mistakes that are made if you don't do your research.
One of the most common symptoms that new vegans report is a lack of energy and there is a super simple explanation for this. You're either lacking in protein consumption, iron consumption or calorie consumption. Increasing your intake in protein is very easy as there are so many high-protein plant-based ingredients, such as lentils, kidney beans, pistachios and broccoli. Increasing your iron intake can be a bit trickier as we only absorb 2% of the iron found in plant-based sources, so taking a daily iron supplement is key!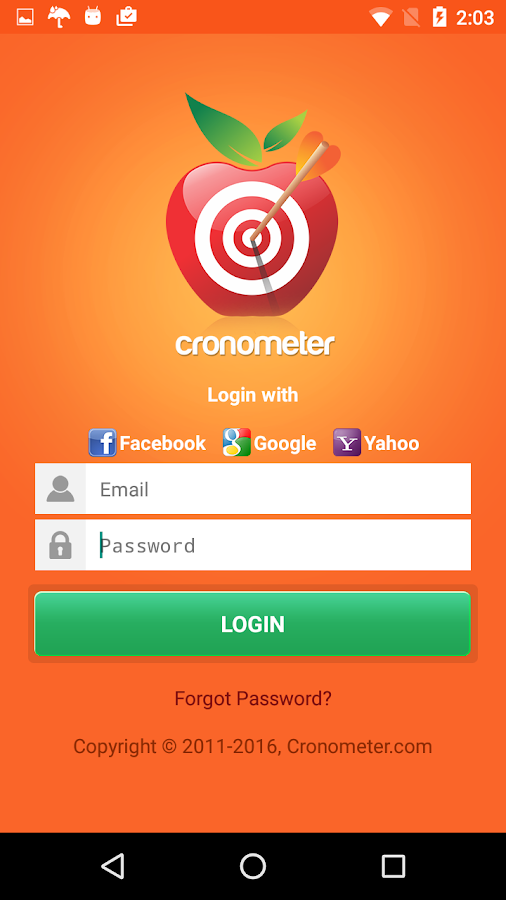 What lots of people don't know, is that vegan foods – especially vegan whole foods which are essential for a healthy diet – have a much lower calorie density in comparison to animal-based products. This means that we need to consume more food in order to match our previous calorie intake. It's not true that eating more food means consuming more calories, it's all dependent on the calorie density of each food item so using an app like Chronometer when you first go vegan is ideal as you can start to learn how many calories are in foods you regularly consume. It's also really important not to assume that a veganised version of an animal-based food doesn't have the same nutritional value! For example, a vegan sausage has different amounts of protein, fats, carbs, micronutrients and calories than an animal-based sausage so don't just do direct swaps and expect to feel the same!
Our digestive system obviously plays a vital role in food consumption, so when you change your diet, you can expect issues such as:
Tummy Discomfort
Bloating
Constipation
& Diarrhoea
This is because our bodies adapt to eating regular foods and so when we change our diet in such a drastic way, our poor digestive system is thrown a bit out of whack and needs time to adapt to the new foods we're eating.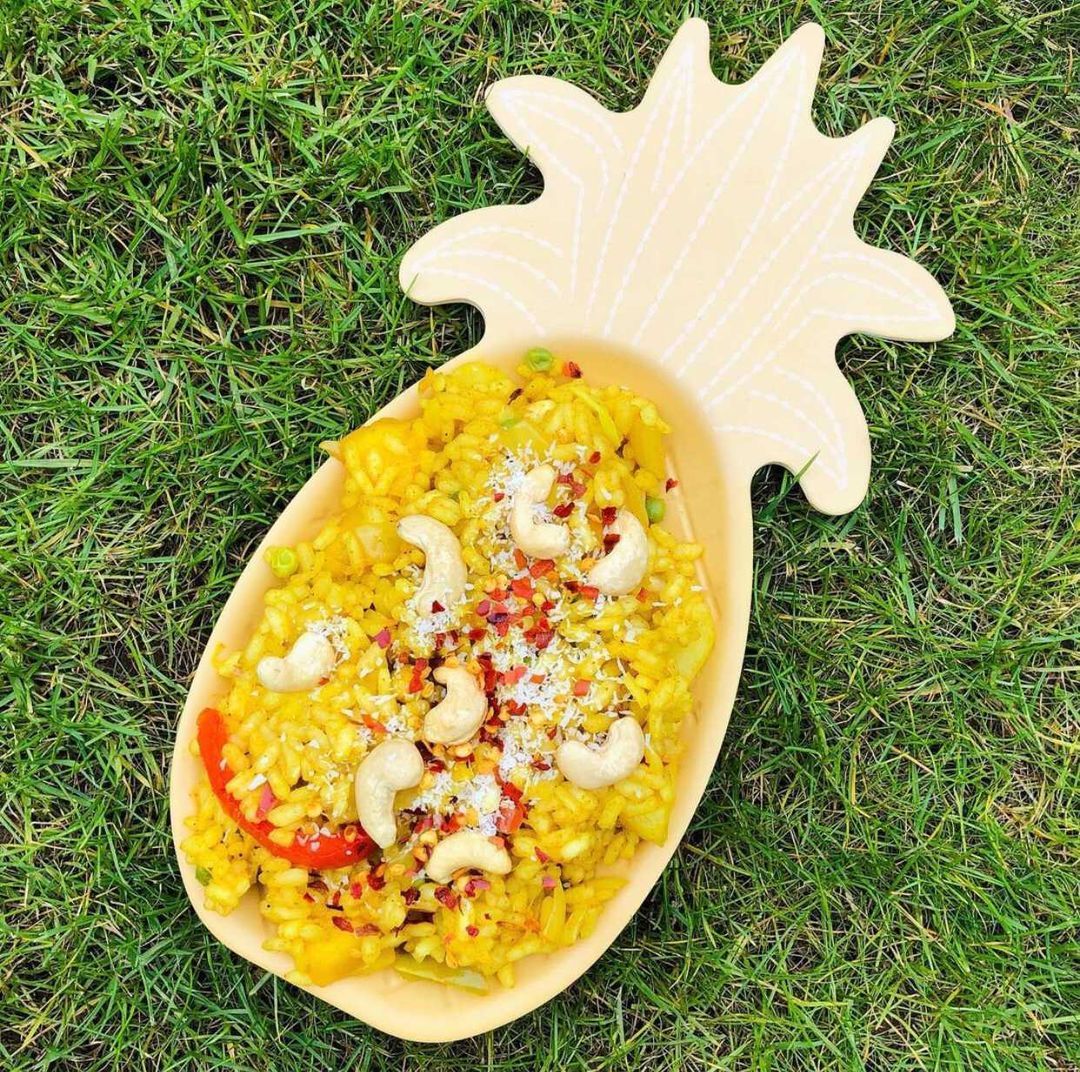 These problems can also be caused by fibre. This is strange, I know, considering fibre consumption leads to a healthy digestive system. The role of fibre in the body is to bulk up the food we eat as it moves through the digestive system, help the digestive system to work effectively and expel waste, and ensures that the bloodstream absorbs the nutrients we consume. Plant-based foods generally have a much higher fibre content which means that the nutrient that ensures the digestive system works is all of a sudden increased and this can cause discomfort as the body adjusts to this increase. However, this is only a short-term issue and once the body adapts, you'll end up with a much healthier digestive system!
It's not just physical symptoms that can appear during the transition to veganism, but your mental health can slightly deteriorate during The Detox Effect. This is because your body stores animal hormones in places like your digestive system, kidney, liver and lymph system. These animal hormones are actually toxins, and when you stop consuming animal-based products, the body starts to eliminate these toxins through releasing them into the body.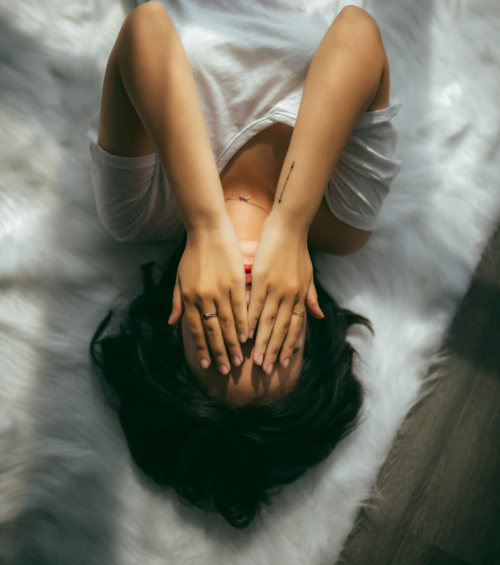 When these nasty toxins are released, you can experience emotional difficulties such as:
Anxiety
Depression
A Fuzzy Head
Tearfulness
Sadness
& Anger
These symptoms are particularly prevalent in people that choose to go vegan cold turkey. It can take a little bit of time for your hormones to stabilise, but once they are settles, you'll actually see a bit improvement in your mental health as there are no longer toxins hidden away in your body!
The release of animal toxins can cause other symptoms. These include: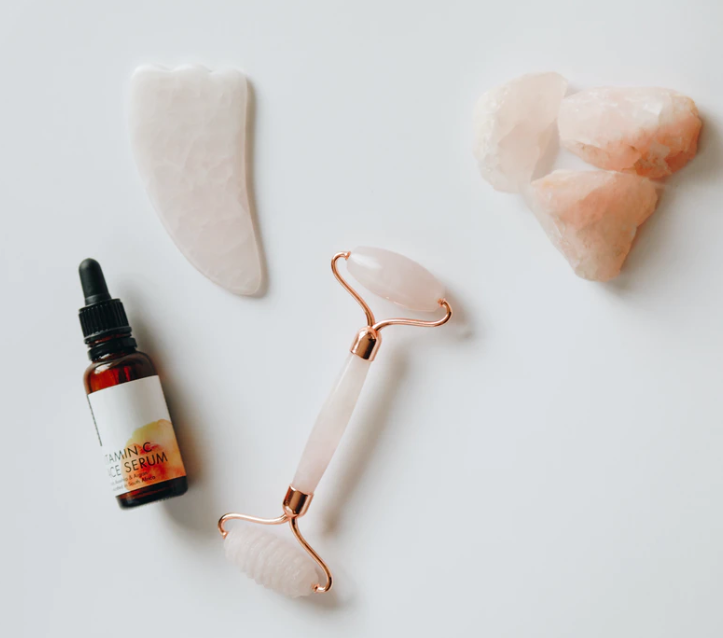 Headaches
Digestive Issues
Fatigue
Acne
Psoriasis
Rosacea
Eczema
& Other skin problems
It's important to remember that these symptoms are only short-term, and that once your body adjusts to your new diet, you'll actually see improvements in things like your mood, energy levels and skin!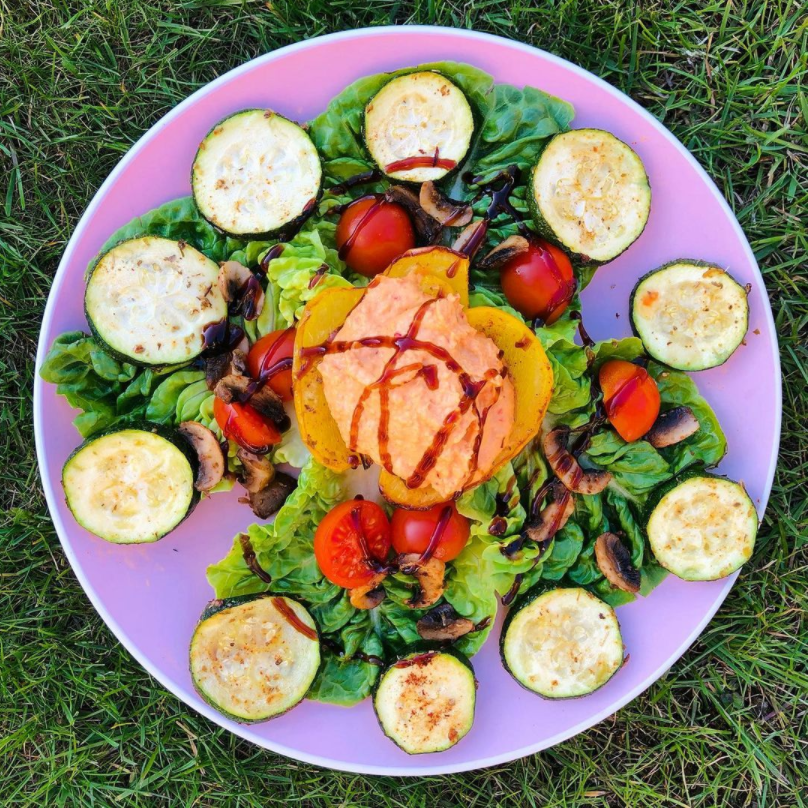 One way to try and reduce the effects of The Vegan Detox, is to eat 'clean.' This means trying to avoid processed foods and vegan junk foods as it gives your body space to remove all of the toxins and other baddies that your body has stored during your consumption of animal-based foods. Also try to increase your consumption of Omega 3, Vitamin A and Vitamin C as these micronutrients can help to speed up the detox and ease some of the symptoms.
If skins problems persist after a month, it might be worth investigating whether you have a gluten, soy or nut allergy as these have the same symptoms.
Also expect to have a lot of cravings when you first go vegan as junk food has ingredients that the body can't process which end up being stored in fat reserves. These ingredients are also released during the detox process, which causes cravings to kick in. These cravings are made worse by hunger and calorie deficiency so make sure you're eating enough! Sometimes vegan alternatives can be a great way to try and beat these cravings, just make sure they're nutritionally dense!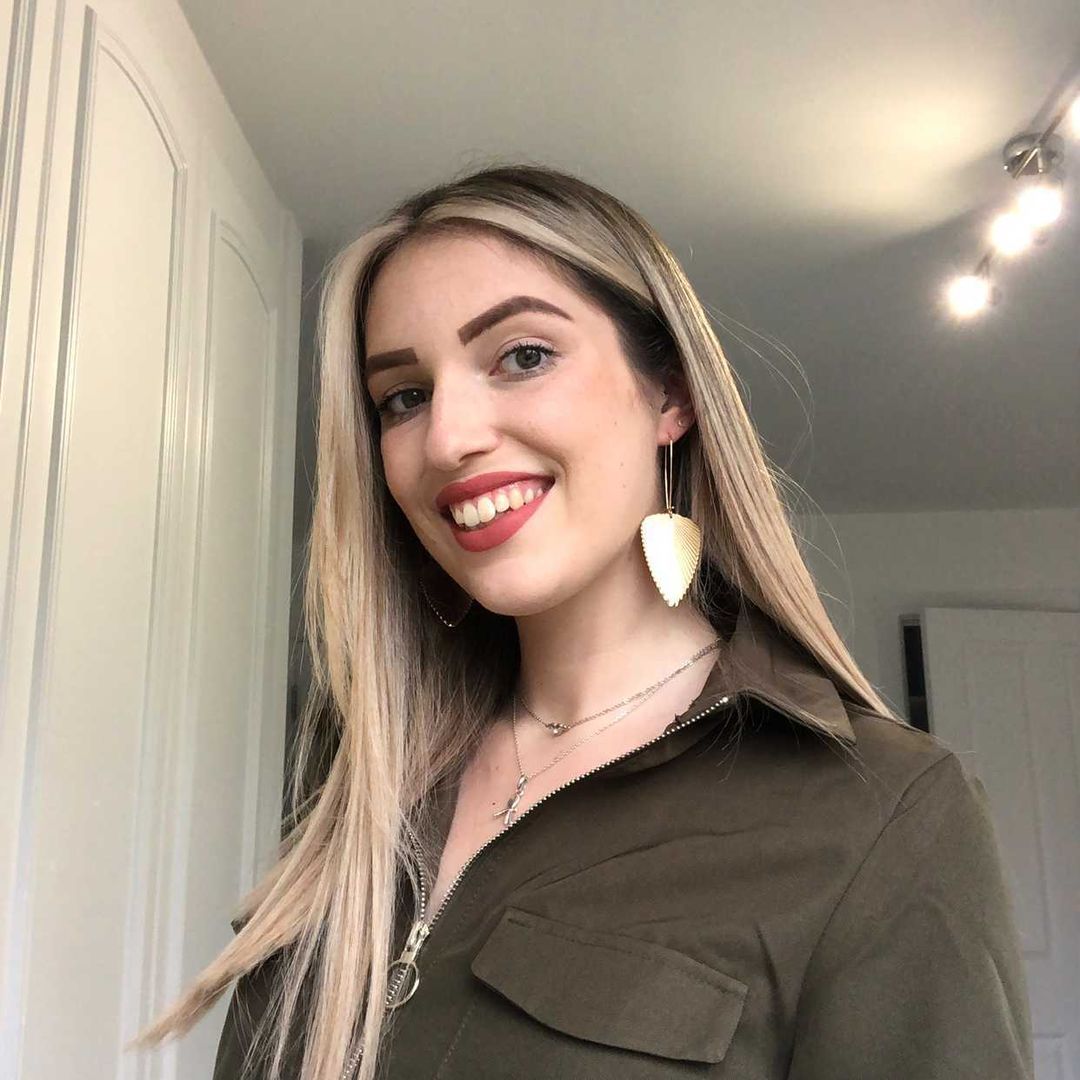 I know that all this sounds a bit intense and you might end up thinking 'Why on Earth would I go vegan if I'm going to have to go through this?!' but these symptoms don't happen to everyone! You probably won't experience all of them anyway and in the long-term once your body adjusts, the benefits of veganism massively outweigh the short time you might experience some slight discomfort! Just make sure you research and listen to your body!
If you want any more advice or tips then please feel free to get in touch with me on Instagram! @plantbased_chloe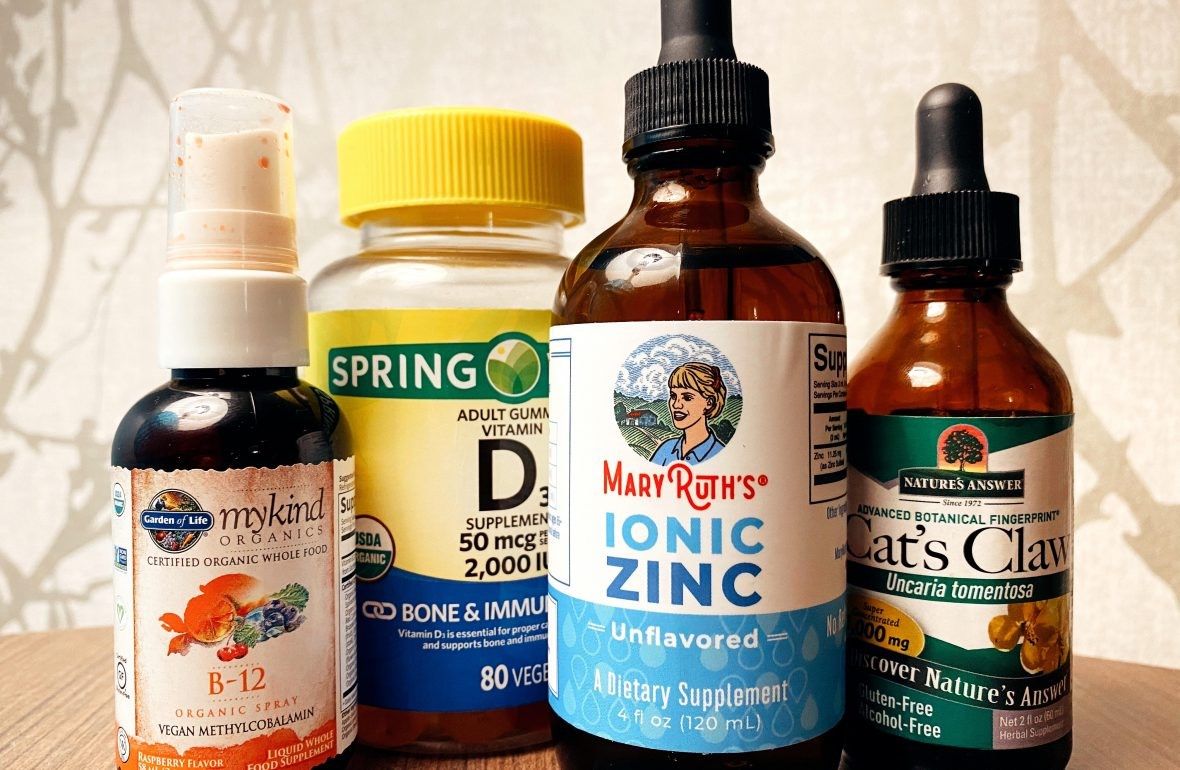 Let's talk about supplements. I was always skeptical about taking supplements because I didn't know which ones were right for me and because I didn't know if they would really help or make things worse. I was told a couple of years ago that my vitamin D count was low so I started taking 50mcg vitamin D3 twice a week (Thursday and Sunday).
I wasn't taking anything beyond that until I started reading Medical Mediums books in which he recommended the supplements that should be consumed daily. The supplements I take daily are:
Spring Valley Vitamin D3
Nature's Answer Cats Claw
Mary Ruth's Organics Zinc
Mykind Organics B12
I had no clue that zinc deficiency was so common amongst so many. It's something many of us are lacking in but have no clue about.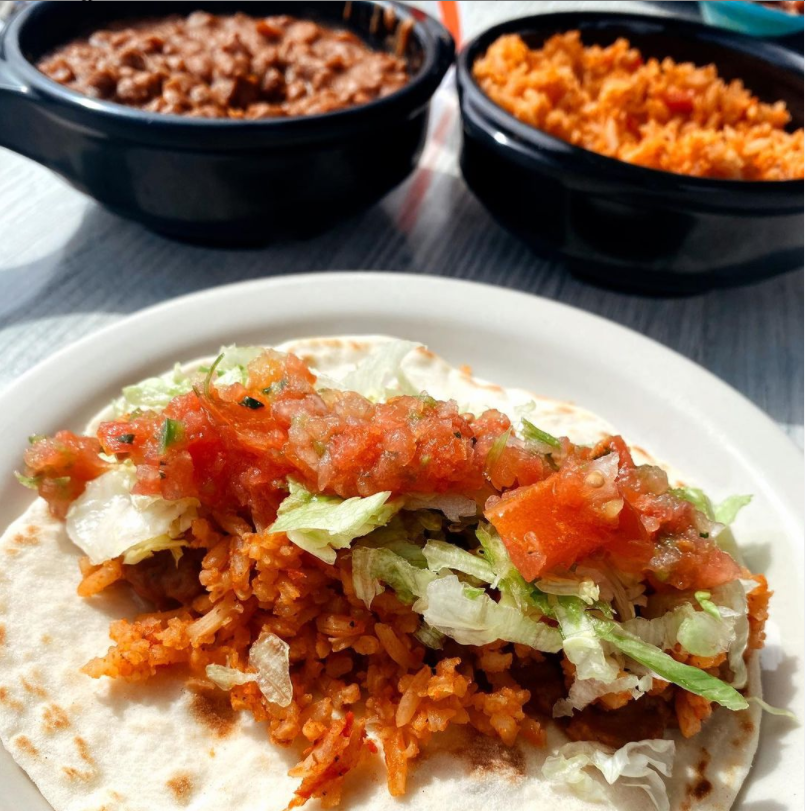 Anthony William says that the nutrients that should be getting the most attention for supplements are the right kinds of zinc and B12. "It's these two nutrients that people are most commonly deficient in and that pose the greatest threats to our health when we are deficient."
Cat's Claw is another new supplement I have been taking a few times a week. Cat's Claw can aid in alleviating almost any symptom, from neurological to digestive. It has great effects on memory and also "assists the liver's personalized immune system, giving it a chance to recoup its strength and restore itself for the next battle."
It's also a powerful anti-inflammatory. This supplement is one that I never knew existed but was so intrigued to find out about the many powerful benefits it carries.
One of my favorite supplements is Mykind Organics b12. I have tried other b12 vitamins and didn't like any of them as much as I like this particular one. It's vegan, it's a spray, it tastes great (the kids cant wait to take their B12 because of how tasty it is), and it works! According to Anthony, Nearly everyone is deficient in vitamin B12 today. "Even if you get a blood test that shows your vitamin B12 levels are normal, that doesn't mean it's usable B12 that's absorbing where it needs to in your body."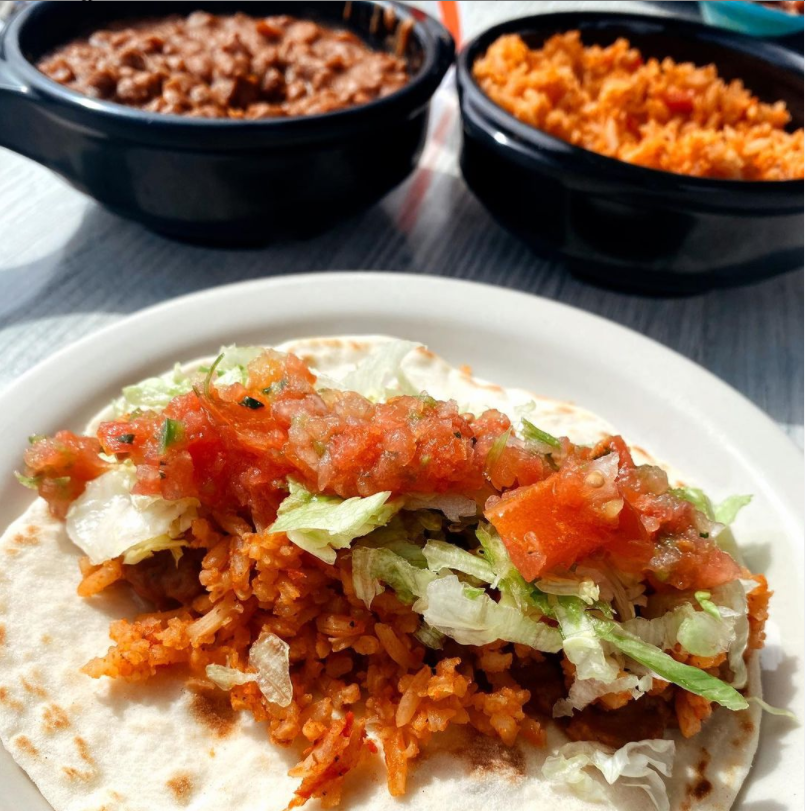 When it comes to making sure my body is getting the proper nutrients it needs, I tend to try and rely more on food items versus supplements. However, these supplements are ones that I found to be crucial to my overall health and well-being. I have tried taking many different types of supplements in the past only to stop because of the way it made me feel.
Our bodies usually will tell us if something is off and it's important to remember that everyBODY is different. What works for me might not work for you.
I went from being anti-supplement to actually finding ones that I swear by and couldn't imagine not keeping around.
I use to take folic acid and iodine but noticed an on-set of headaches. I chose to ditch them both and things have gotten much better. Instead, I try to consume foods that are rich in these nutrients to make sure my body isn't lacking in them.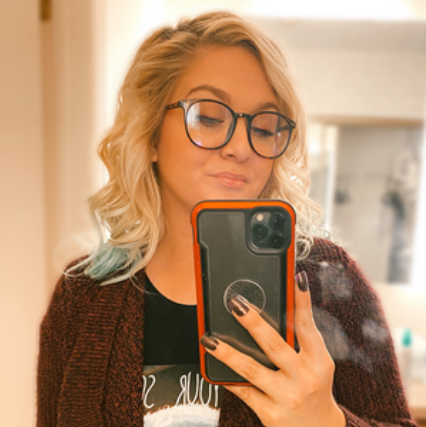 Iodine is important, especially for someone who is trying to heal their thyroid. I replaced my iodine supplements by taking in more seaweed and prunes which are both great for vegans/vegetarians who are looking to get the recommended amount of natural iodine in their diet. The same goes for vitamin C, folic acid, and all the other vitamins that can be obtained through the foods that we eat.
Feeding my body more of what it needs rather than things that I want has really helped me. It isn't about dieting, losing pounds, or looking a certain way for me. I enjoy the not so healthy foods sometimes too, my monthly vegan donut run is like the best thing ever!
Life is about balance and finding that balance has been what has helped me feel so much better about myself. It's a journey to the best me I can possibly be so that I can live a more healthy life with the ones I love most.
This post was written by the fabulous Tiffany who runs @veganfamilyvibes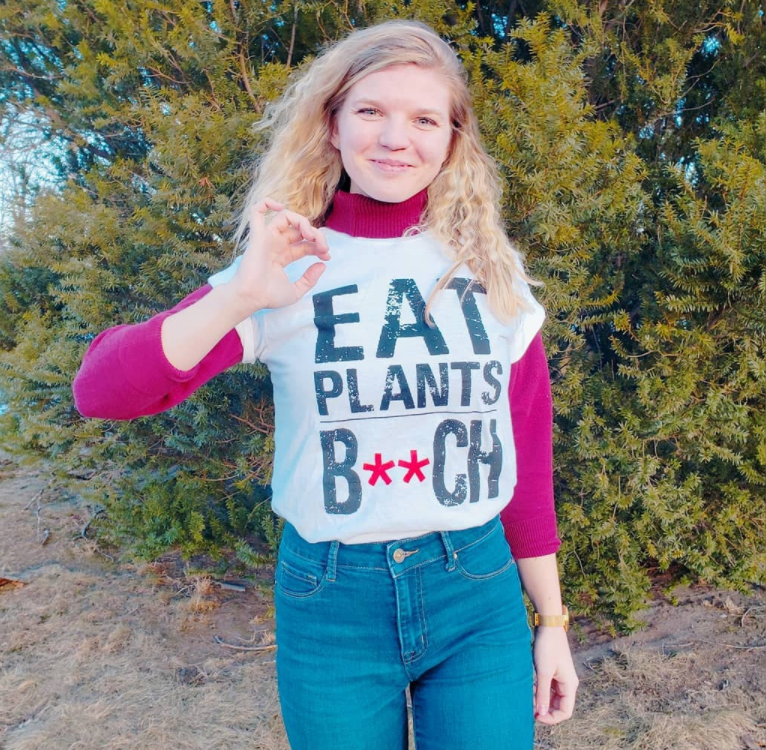 This has been heavy on my mind for the last year because I feel as though I've fallen back into something that I wanted to get away from since I first went vegan. That "something" being; the standard American diet. As I've centered my life around doing what I love; blogging about food, photographing it, and being a micro-influencer, it has also been easy to lose my reasoning for going vegan in the first place, which was primarily for my health.
As nice as it is to have so many vegan alternatives EVERYWHERE we look now, it has also become easier to fall into the habits and grasps of comfort food. We now have alternatives for everything vegan: meats, seafood, sweets, milks, yogurts, butters, you name it, they exist. I love putting the spotlight on new vegan products, making sure they succeed in society because as a vegan, I want a plant-based lifestyle to dominate the market eventually, which I'm sure is what every vegan would want, quite naturally. However, the more I pursue the need to try every new vegan menu item, new vegan product, new vegan trend on social media, the more I feel like I am getting away from the "easily-digestible, simple, and fulfilling meals" that I once made and loved for their simplicity and nutrition. For example, instead of a bowl with just veggies, grains, greens, and seeds, I now feel like something is missing if I do not add vegan cheese or vegan mock meat. It's as though that mentality of a dish having to be centered around a "mock meat" is coming back, which was the same way I thought before I went vegan.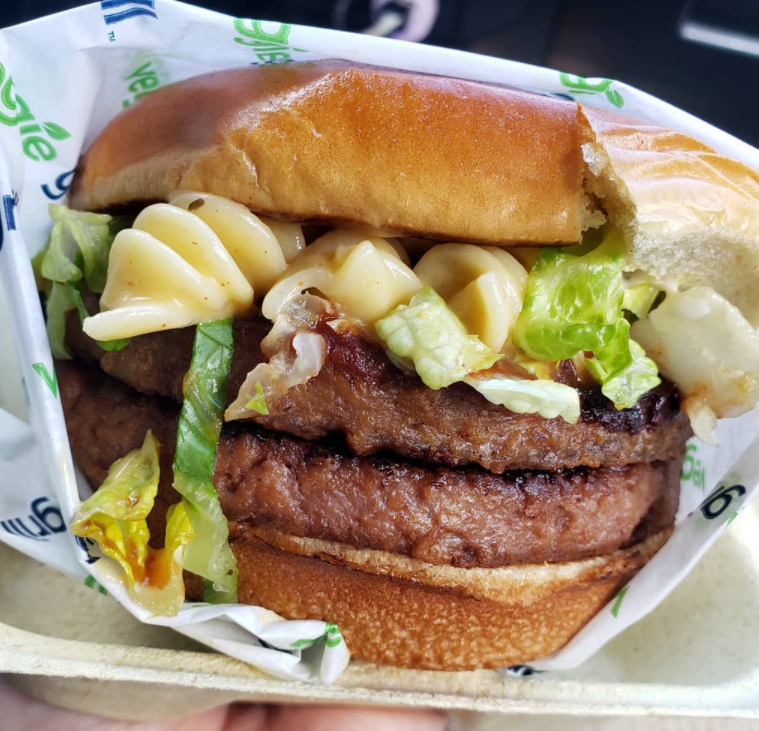 The grey area that I want to shine light on is the one less mentioned amongst food bloggers like myself: the importance of sticking to a whole-foods plant-based diet! The very reason we know that veganism can be super beneficial for us is because fruits and veggies do the body good. Dr. Michael Greger, my idol and author of the book "How Not to Die", is the reason I went vegan in the first place. He dedicated his whole life's work to spreading awareness of how a plant-based diet can stop and reverse the major causes of death (in the US). The problem now is that what we see on social media influences us in a large way and creates this "FOMO" (fear of missing out) effect on things that need to be kept in check. The frequency with which we consume overprocessed, packaged, less nutrient dense foods can cause the same issues we were likely trying to avoid when we went vegan. Most of us know that salt, sugar, and fat are the culprits behind addiction to the foods we love so much, and how massive food companies (a.k.a. food giants) use this combination to manipulate our brains into craving them frequently. It should be our goal as conscious individuals to break the chains of consumer manipulation and mindfully reject all that does not serve us well in the long run.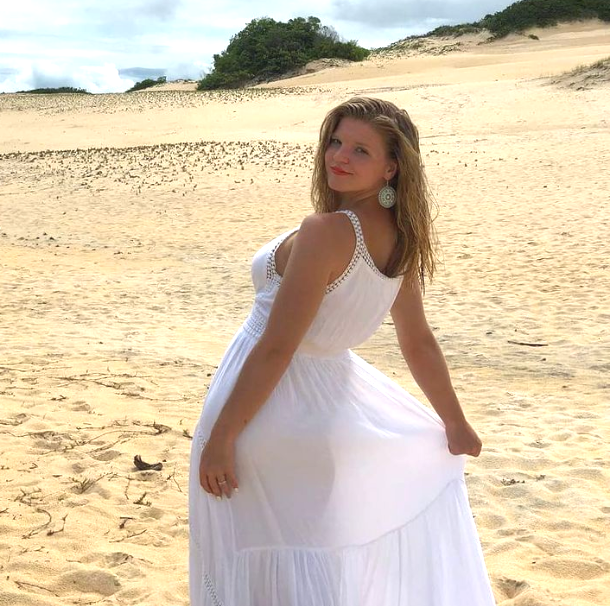 My conclusion therefore would be that at the same time as veganism is becoming more mainstream in the past decades, a forewarning to myself and others would be to keep a balance between a whole-foods plant-based daily regiment and indulgence of vegan junk foods. The last thing we would want is for humanity to be on the right side of history but still be shooting itself in the foot with the same problems of heart disease, high cholesterol, strokes, diabetes, etc, at the same breath. You are not alone if you have ever felt like you want to "clean-up" your diet even though you are already vegan. My goal is to eventually become a fully raw vegan, or at least 80% raw + 20% cooked, and I will be re-evaluating my daily regimen in a stricter manner. I wouldn't want somebody to look at my page and think that a balanced diet consists of vegan sweets, burgers, sandwiches, snacks, and coffee. Which is why I say; even though the quantity of "suggestions" we may see online, on Instagram, on social media can be large, the impact of those suggestions should be taken very lightly and always with a grain of salt!
This blog post was written by the wonderful Anya who runs @vegexpertboston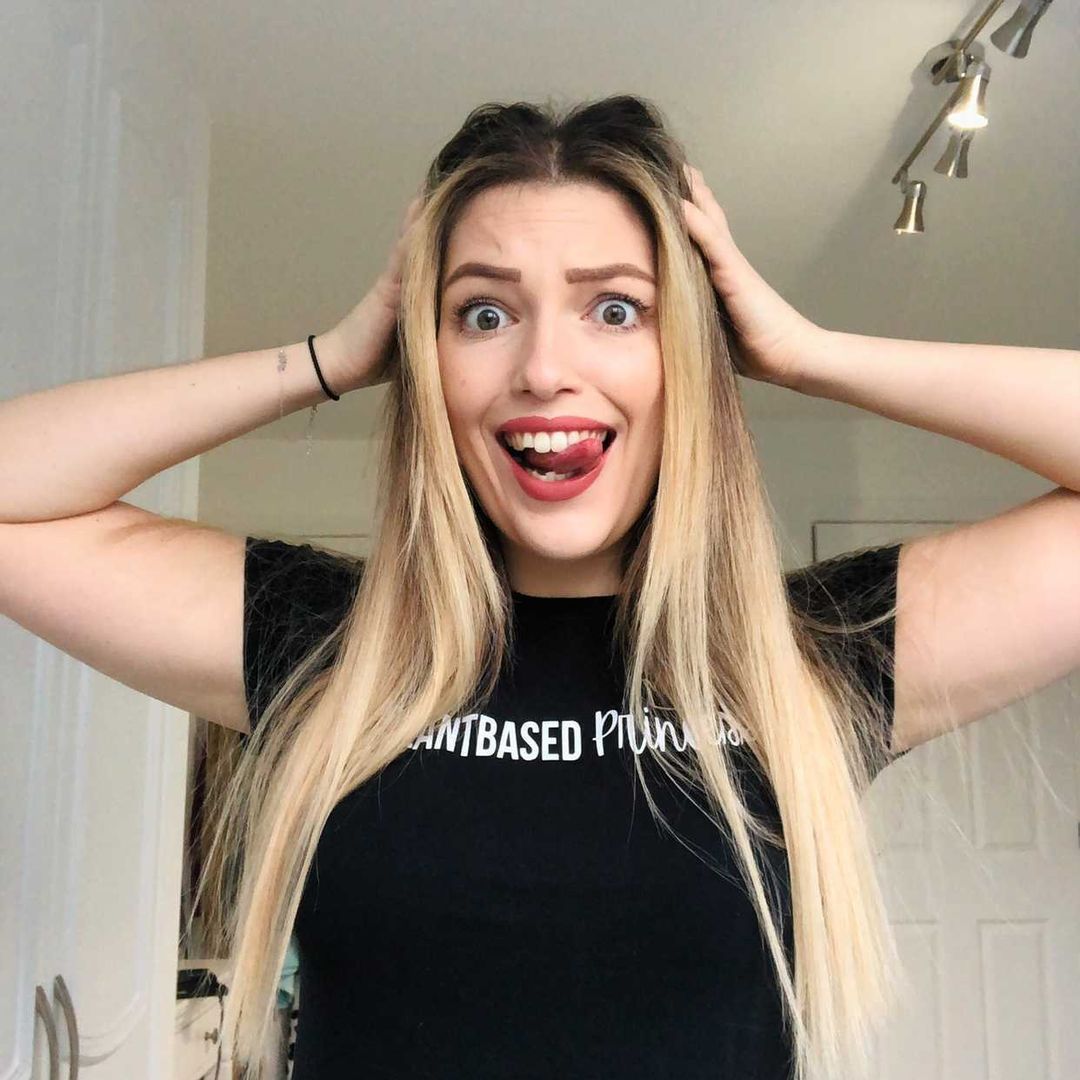 For some very strange reason, one of the top arguments for not going vegan in the cost. Apparently not eating meat means that your food bill is going to go up and up and become completely unaffordable, but in fact it's the opposite way round. Did you know that on average, vegans spend £600 less on their food shopping each year than non-vegans! Crazy right!
For those of you that don't know; I'm 18, working a minimum wage job and saving up for all the things to come over the next couple of years. I'm also on furlough at the moment which means my expendable income isn't all that hot! However, I'm still able to be a vegan and eat loads of good food despite being on a low budget! In fact, I spent a grand total of £12.81 on my entire week's food shop last Monday! Here are my top tips for how to scrimp and save whilst eating a plant based diet:
First Big Shop. When you first go vegan, do a big shop and expect to spend a fairly large amount. This might not exactly sound helpful to being on a budget, but once you've got everything you need in your pantry, you'll find that it lasts a long time and you won't need to buy lots of ingredients each time you go shopping. For example, I bought loads of herbs and spices on my first shop that weren't exactly cheap, but it turns out I use them constantly and already having them in the cupboard. This means they last me about 6 weeks at a time and I don't have to go to the shop each time I want to cook up something new which saves me both time and money each week.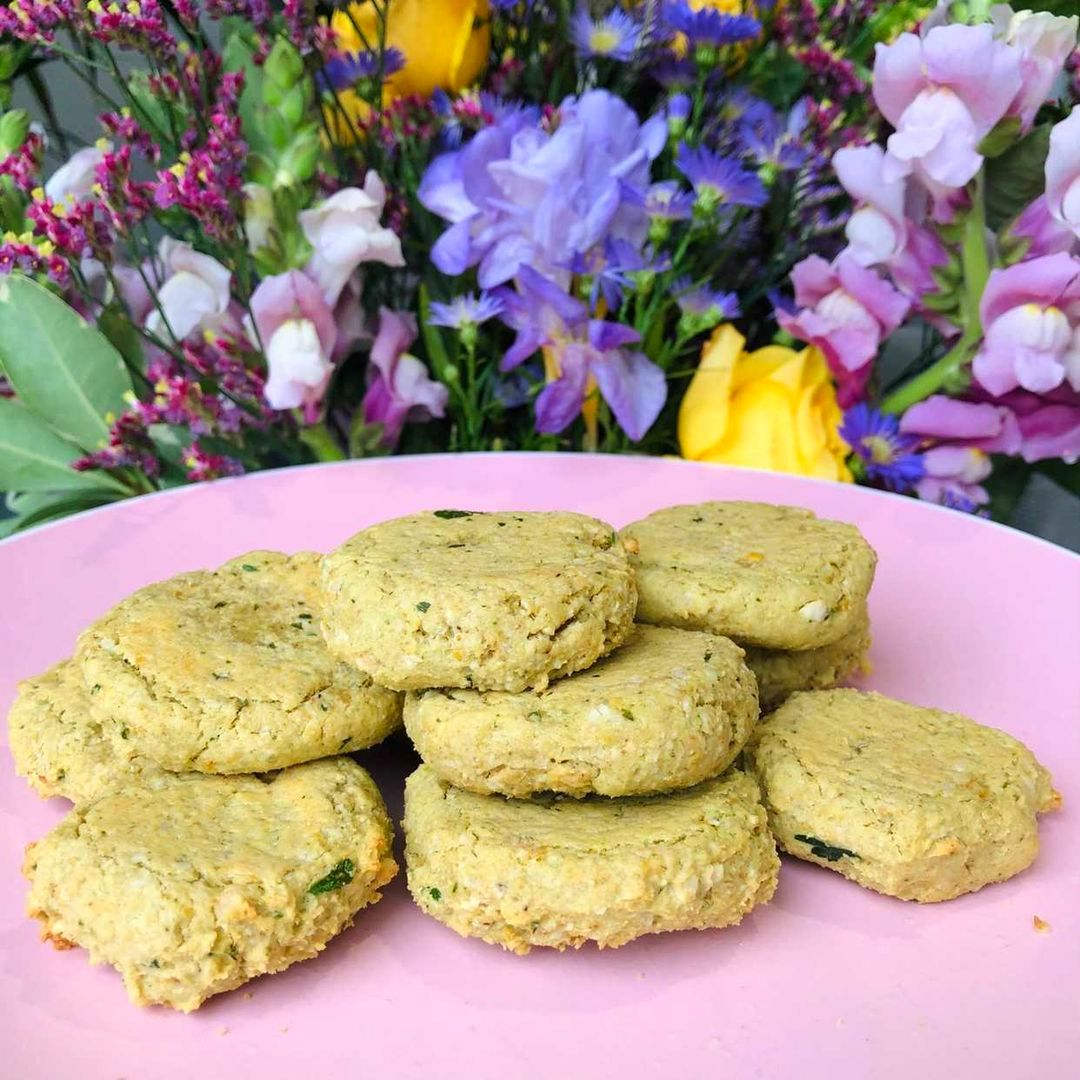 2. Meal Plan. At the end of each week, I like to sit down and plan my meals for the next 7 days. I check my little vegan pantry and make a list of any ingredients that I need to buy. This is by far the easiest way to make sure you stay in budget when you go shopping because it means you can go into the supermarket, only buy what's on your list and go! It makes shopping super quick, ensures you won't go over budget and it also reduces food waste. Rather than buying a load of ingredients you think you might need then not using them at all, you'll know that everything on your list will be used making things cheap and environmentally friendly!
3. Cook from scratch. Okay so maybe not everyday as sometimes the last thing you want to do after a busy day is spend time in the kitchen cooking up a scrumptious feast, but when you can, try and make your meals from scratch. This is because it's so much cheaper than going to the shops and buying frozen ready meals or microwaveable dishes (pop pop meals as we like to call them in the Wilky household!) which cost about £3.50 each. If you cook from scratch using up what you have in your pantry and buying raw ingredients, like veggies beans and homemade sauces, you'll quickly see your food bill reducing.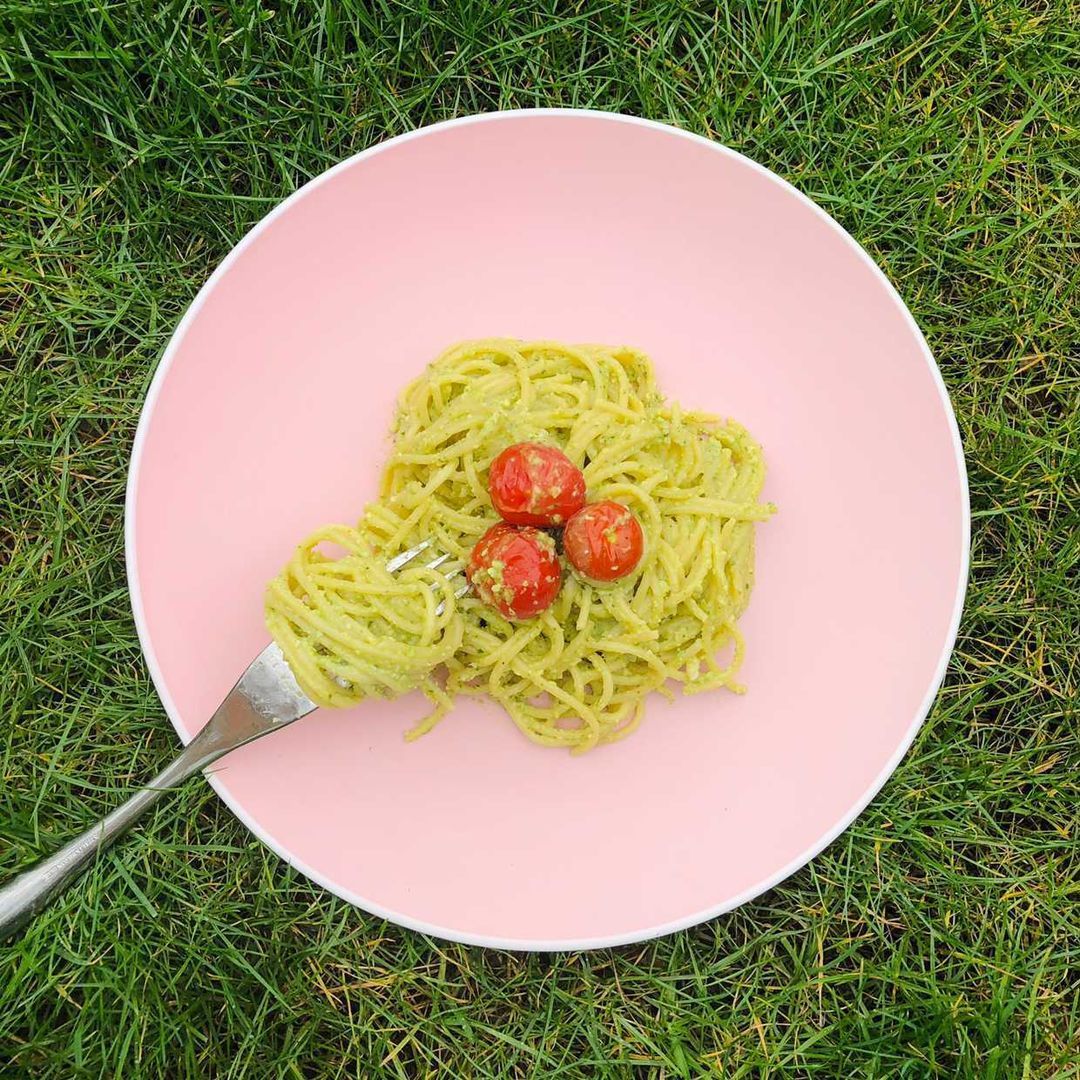 4. Find Cheaper Shops. My favourite food shops are Lidl, Aldi and Tesco, but the price disparity between Tesco and the other two is huge! The fruits and veggies in Tesco are almost double the price of those in Lidl and Aldi and I tend to find they're not as fresh or as big. I normally buy coconut sugar in Lidl and it costs me £1.20, but I desparately needed some yesterday so I went to Tesco and ended up spending £4 on the same size bag! Definitely shop around and see what supermarkets in your town have the cheapest options, and also remember that things like farmer's markets and green grocers are available too! They're normally a lot cheaper than the big shops like Tesco and ASDA.
5. Try Unbranded. All of us tend to purchase branded foods unintentionally because those are the ones with the prettiest packaging and are plastered all over social media. Unfortunately, branded items are usually an awful lot pricier than own brand foods. Don't be scared to try out cheaper alternatives - for example, I bought vegan cream cheese yesterday and the unbranded item was £1.10 less! - but if you really love a brand then obviously stick with it as I don't want you eating something you don't like! It's just good to explore your options.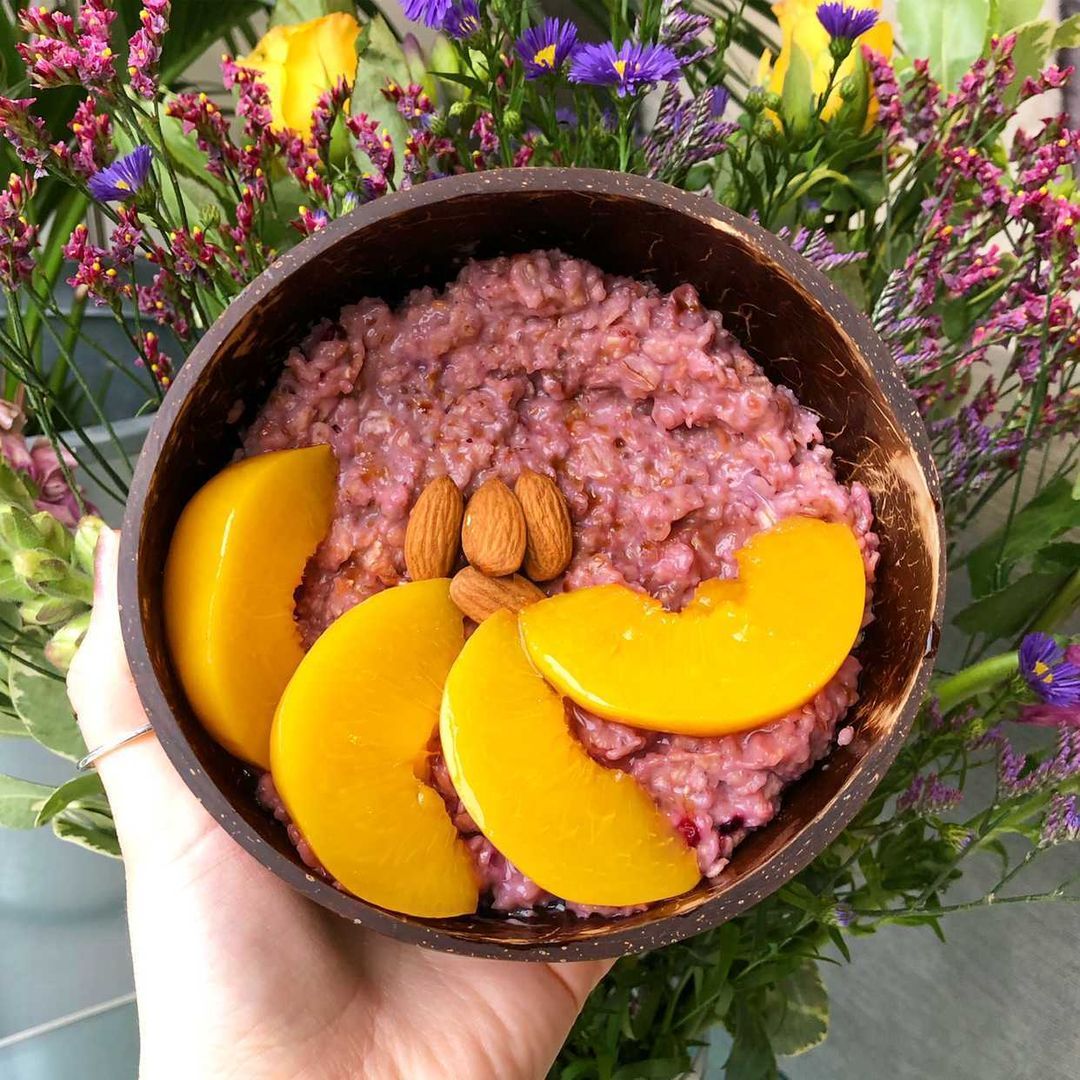 6. Batch Cook. I love batch cooking! It's like my favourite thing to do! It's so much fun to just whip up a massive pot of soup or dahl and stick it in a load of containers then pop them in the freezer! I have a whole freezer full of frozen meals that are ready to go and it's great because it means I don't have to cook and I don't have to buy any ingredients for a few nights each month! It saves so much time and is an easy way to save money because things like soup and dahl use really cheap ingredients (that are also lovely and nutritious) so each portion probably cost me about 30p each!
7. Bulk Buy. Yes, if you've got the space, buy the biggest bag of pasta you can find, the biggest bottle of lemon juice and a huge tub of peanut butter! The rule of shopping tends to be: the more you buy, the less it costs and this is so true with all the vegan staples you need! I bought a ginormous bag of oats back in January for a couple of £ and I've still got a few about 1/5 of a bag left! Get the biggest you can find of everything and make sure you compare the labels with smaller amount to see how much you're getting for your money. Bulk buying makes shopping super cheap and it lasts you a lifetime... well this bag of oats probably will anyway!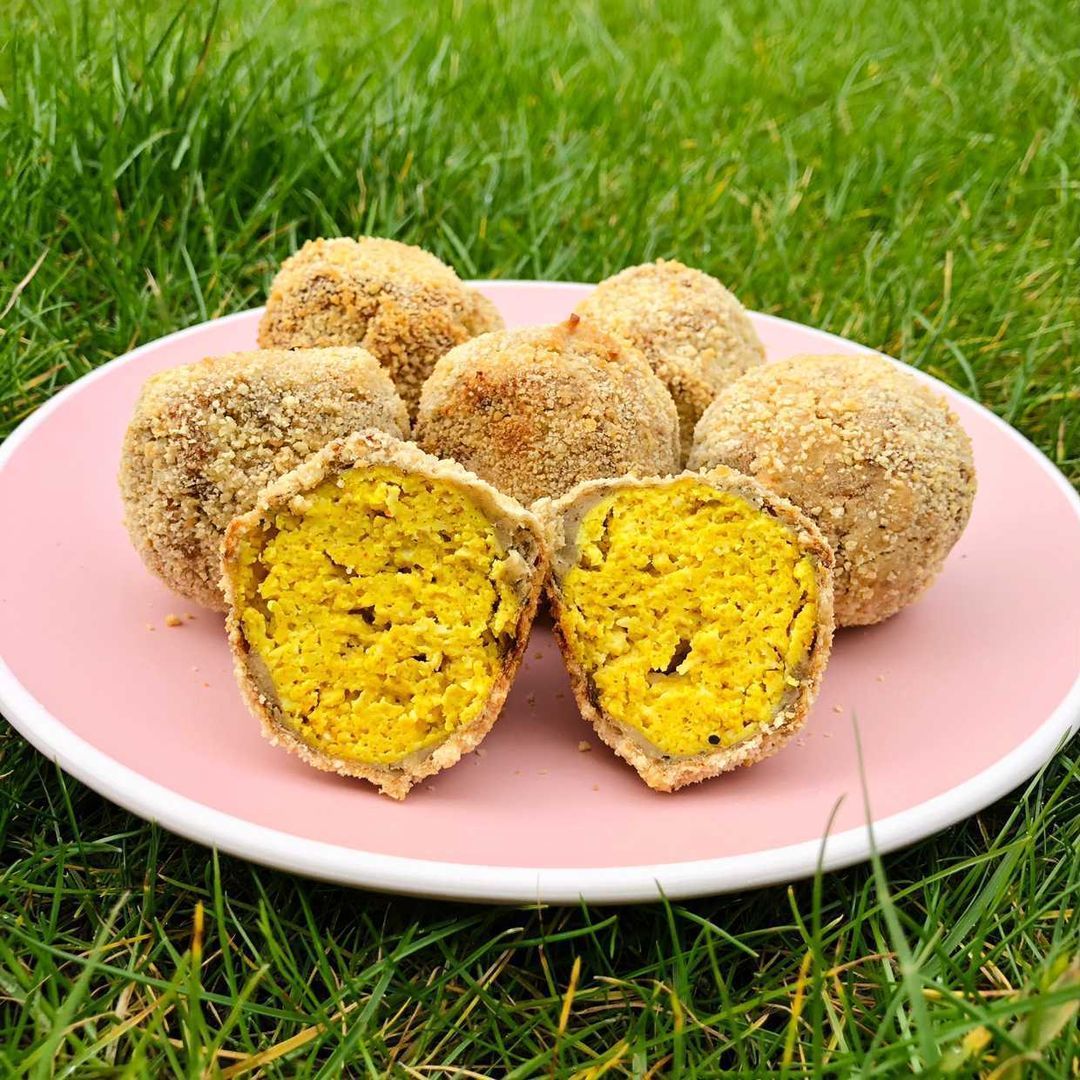 8. Use Everything. The amazing thing about vegan food is that it tends to go off a lot slower than other foods. This means that you can use it for longer which means your shopping bill is going to go down! Our food basis is usually veggies, beans and pulses and these foods are absolutely brilliant because they're normally cheap, last a long time and go well with pretty much any dish. Always make sure you use up your scraps as this not only makes your food shopping cheaper as you'll only need to buy one pepper instead of two, but it will also massively reduce food waste. If you've got half a packet of mushrooms left, make a mushroom pasta, if you have some leftover beans, add them to a chilli! You can come up with some really amazing inventions if you challenge yourself to just use your scraps - they always end up being my favourite meals. And if in doubt, avocado toast it out! Don't chuck it until you've scraped out every last bit!
I've found myself doing all of these things over the past few months, and it honestly reduces the cost of my food shopping so much! Hopefully these tips will help you to save a little more, and even encourage a few people to try going vegan because it's not as epensive as it's made out to be!
Over time, as more and more people become vegan, our ingredients and ready meals will become cheaper as the demand goes higher, so keep on showing people how great a vegan lifestyle is and soon all our bank accounts will be thanking us!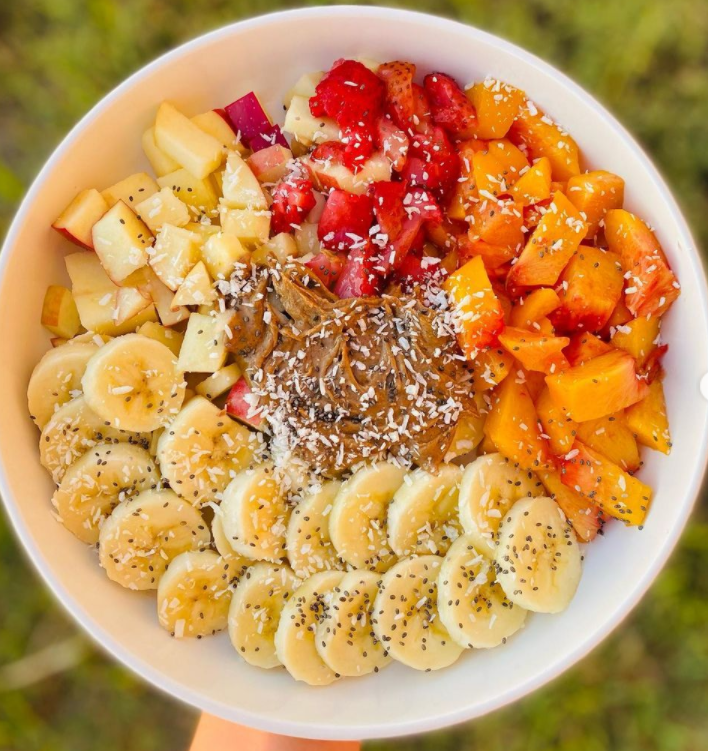 I think we've all been there... You're at a family function and you don't want the roast and cheesy potatoes on your plate this year. So what's up? Then you spill the beans that you've decided to go vegan. Here comes the flood of questions which can be frustrating and overwhelming if you don't know how to deal with it.
I know when I first went vegan (granted I haven't even been vegan for a whole year yet, but I feel like I've learned a lot) everyone asked me a ton of questions and I always got so upset and frustrated. I just didn't know how to say what I felt. I also think I was just so angry at the world because they weren't vegan too. Especially living in a very rural area were meat and potatoes are the staple food and everyone has shot an animal before age 12. Hopefully you can relate and these five tips will help you talk to family and friends or complete strangers that heard you say tofu.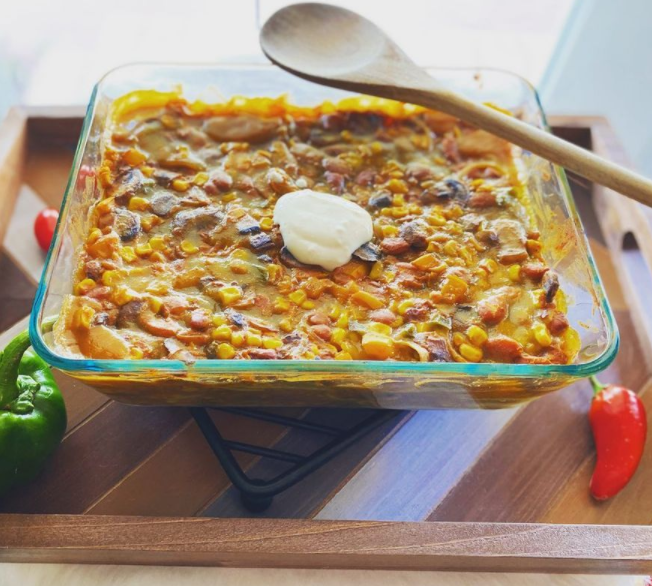 1. Do your research!
I feel like this one is the most obvious, but I really think it needs to said because it's such an important piece of the puzzle. When talking to people about veganism you have to know what your talking about! Of course you don't have to have a doctorate in nutrition but when people ask you how you get enough iron you need to know the answer. ( by the way it's dark leafy greens etc.)Personally people who know me aren't worried about the health concerns because I'm very involved in nutrition, so normally my conversations about veganism steer towards animal welfare.
2. Don't blame them
Secondly, don't blame people because guess what, you weren't vegan once too you know. Unless you were raised vegan, then lucky you! I think it's very important that you don't point fingers when you get frustrated. This makes people's defense walls go up, causing them to not actually listen to what you have to say. Which in turn makes them react, often negatively to what you are saying. Therefore, instead of saying "you are causing innocent animals to die every day just so you can eat them!" You could say, "thousands of innocent animals are slaughtered every day for people to eat." What can really help and you can keep this in mind throughout the conversation is to not make the conversation about that individual when it's negative. For example use broader terms such as people and everyone, not you, you, you. Then it will seem like it's not a personal attack and more of educating people, which it's what it's all about.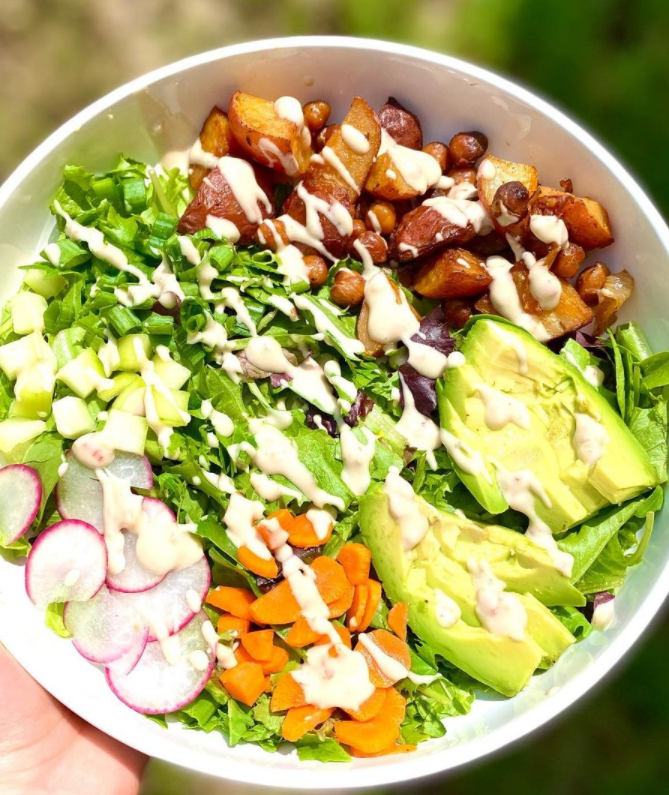 3. Ask questions
Asking a person questions keeps them actively involved in the conversation. This can help them reflect and see how how they personally are negatively affecting the environment or the animals. An example of how to do this is, show them a video of dairy industry cruelty or other factory farm cruelty. Then say how did that make feel. Obviously they'll be upset. After that you can say, well you wouldn't want to contribute to that cruelty, would you? This makes people realize that you can make a difference by not supporting a cruel industry. Another example would be to ask if they knew that dairy milk has been directly related to breast, prostate, ovarian cancer, and Alzheimer's disease. (Which they probably won't know) It is also important to remember that when they ask questions that might seem stupid or obvious, no matter how tempted you are, to just answer them non-sarcastically. I struggle with that not even going to lie to you. I don't know how many questions I've gotten from my classmates that I've been so taken aback by just because of how strange they were.
These last two points aren't necessarily about how to talk to people about veganism but how to handle people who could be... not so nice. Because guess what people can be rude and inconsiderate. Sometimes they won't listen to what you have to say and instead mock you with things such as "mmmm bacon". Which stinks, no one deserves to be treated with no respect. Don't get discouraged though! There are ways to avoid this and feel less discouraged when people aren't so nice.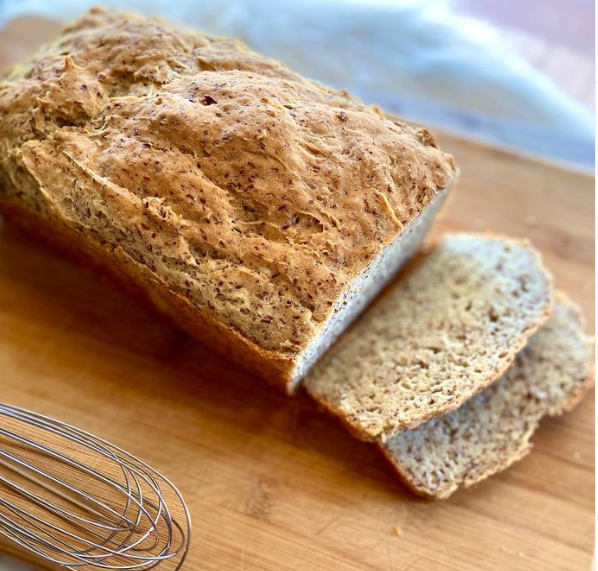 4. Feel confident and carry yourself well
Be confident when talking to people about being vegan. Being confident, or at least seeming confident, will make people more comfortable around you and they tend to believe what you say more often than if you were nervous. This trick can also work in any other setting with any other topic. With time and talking to people more about being vegan you tend to become more and more confident naturally. Answering, "so, what do you eat?" for the 100th time can be annoying, but at least you'll be prepared. Mini story moment, when I very first went vegan I absolutely hated telling people! Total dread. Not even being dramatic here. Trust me though, it will get better with time, you can tell people with ease you aren't having that steak because your vegan. Now about 10 or so months later I have no problem telling people I'm vegan and why, even if they react poorly. Which brings me to my last closing point.
5. Develop a thick skin
Sometimes people won't stop giving you crap about your lifestyle choices, sadly that's the world we live in, for some odd reason veganism and not killing innocent beings isn't norm. But hey, that's just what we have to deal with, overtime though you will learn to deflect it. Another mini story moment, when I very first went vegan it was in the mist of the huge pandemic that's still going on, but at least now most of us can leave our house. So, since I went vegan, during our little 6 month quarantine the only people I talked about being vegan to were my parents. And this is a little embarrassing, but pretty much every time they would nag me about being vegan I would almost always cry. Which if you don't know me, I am not a very emotional person and never cry. Like I said earlier though, over time you will learn to get used to it. At this point, it doesn't even bother me. The other day I gave a speech about plant-based diets to our high school girls athletics. Which was super scary not going to lie, but a super fun experience! Even though they asked some crazy questions I kept a smile on and just answered as professional as possible. Honestly, I surprisingly really enjoyed it, don't ask me why because I still don't know.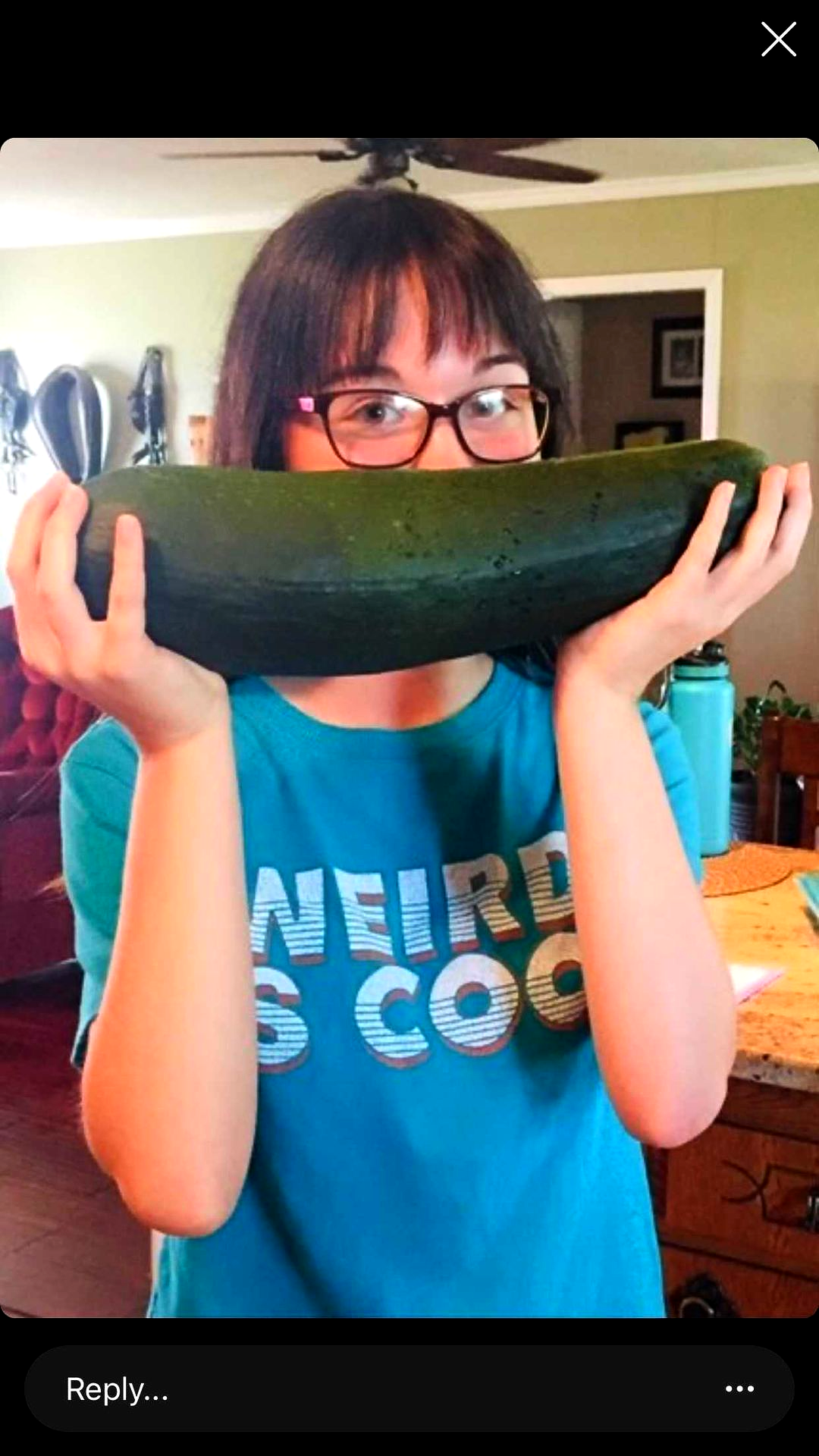 In the end we all have our own way of expressing to people how we feel about being vegan, and some people don't tell anyone their vegan, which is great too. Whether or not you choose to stick to the family dinner table for vegan talk, or decide to protest to strangers, I hope you learned something, and maybe had a little laugh. You might even take a piece of advice, which would be amazing! Last little thing I would love to put out there, thank you so, so much to Chloe for giving me this opportunity to write this! It means so much to me that I can be included in a little part of her awesome website. Have a great day ,and don't forget to change the world! Love, Cecelia
This blog post was written by the fantastic Cecelia. I found it such a helpful post and have been using her tips since I first read it. I really hope that this blog post will give you a hand too when talking to people about veganism and maybe even help them to open up their eyes to a change in their lifestyle. Check out Cecelia's Instagram for some incredible vegan recipes - @cecelia_the_vegan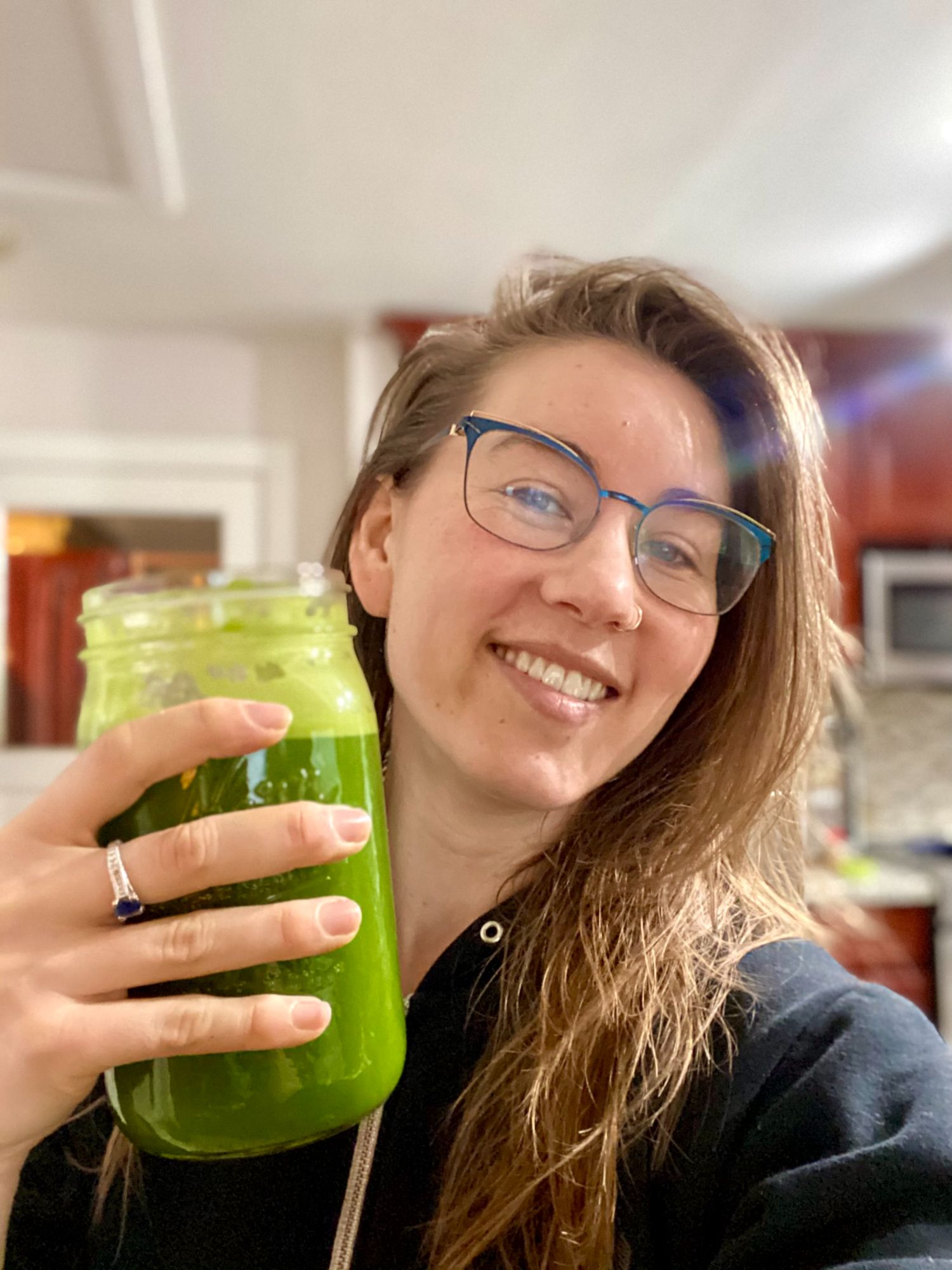 Congratulations! You have a super power. Yup, you. You. Are. Powerful. Do you know what your superpower is? It's called your Power of Choice. Specifically, your superpower is your ability to choose what you want for yourself. Many of us forget we have this power, which is totally natural and normal. Take this as your friendly reminder: in every waking moment, we are constantly choosing something, whether we are aware of the choice-making or not. Our quality of life and how we feel has much to do with choice, as the lifestyle choices we make on a daily basis create who we are. If life is a masterful work of art, The Art of Living Well is the utilization of our ability to deliberately choose what feels best for us. One area of life in which we can employ this Power of Choice, is choosing what we consume and how we eat. The foods we choose to eat play a major part in how we feel, think and act. Feeling better, thinking clearly and acting according to our values is within reach. In fact, it's within us - our latent potential is with us at all times, waiting to be chosen. All we have to do is remember we have the power to make the choice.
Each moment delivers a choice: to affirm that our well-being matters, or, to deny that truth. When we deny a truth, we experience discord. There's no better opportunity to affirm that we matter than when making the choice of what to eat. By being deliberate with our food choices, we can positively affect all areas of our lives. Making health-affirming choices can be simple, fun and delicious - but when you're first waking up to your superpower, it can be a little tricky to remember you're empowered to recognize what feels good for you. Read on for a few tips on how to make health-affirming choices for yourself.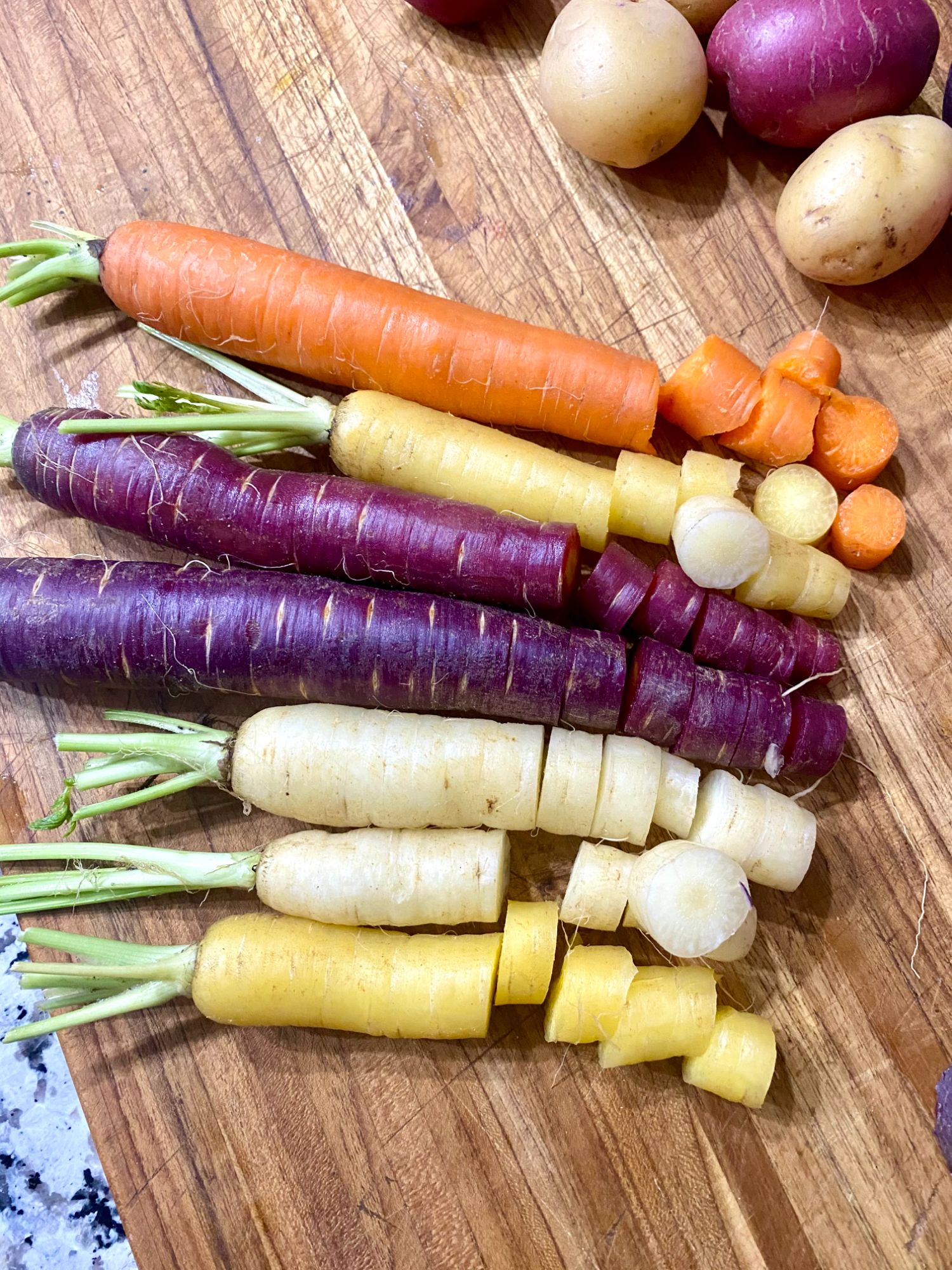 Tune in: how do you feel? One reason we forget about our super-ability to choose what's best for us, is because there's a lot of noise out there. Lots of people are going to have opinions about what's best for you, based on what they think is best for them. It's helpful to remember we're all unique snowflakes. What works for someone else might not work for you. Diversity and differing opinions is a beautiful thing - but we can be led astray by seeking outside ourselves for the answer to "what's best for me?" Comparison can be a sneaky thief of The Joy of Knowing Yourself. There's only one truth - and that's yours. Your truth. The only way to access that truth is to get quiet and tap into how you're feeling.
As you go about your day making your daily choices, tap into how it feels to make those choices. If the choices feel good, right on. If they don't feel great, lean into that, and discern what might feel better for you.You may find yourself in a circumstance in which choices are limited and you simply don't feel good about where you are. That's okay. Be where you are, and take the next tiny step in the direction of what feels neutral, or a little bit better. Choose the next best thing, and the next.
It can be a common experience to not know what you're feeling, or to be confused about your feelings. That's okay, too. If that's the case, I recommend using a tool, like a journal, to jot down your thoughts and experiences until you can get to the heart of what you're feeling. Another suggestion is to enjoy a meal in quiet solitude and immerse yourself in the
experience of simply tasting your food. Set the phone down and put any distractions aside for a few minutes and be with yourself as you eat. Take it in.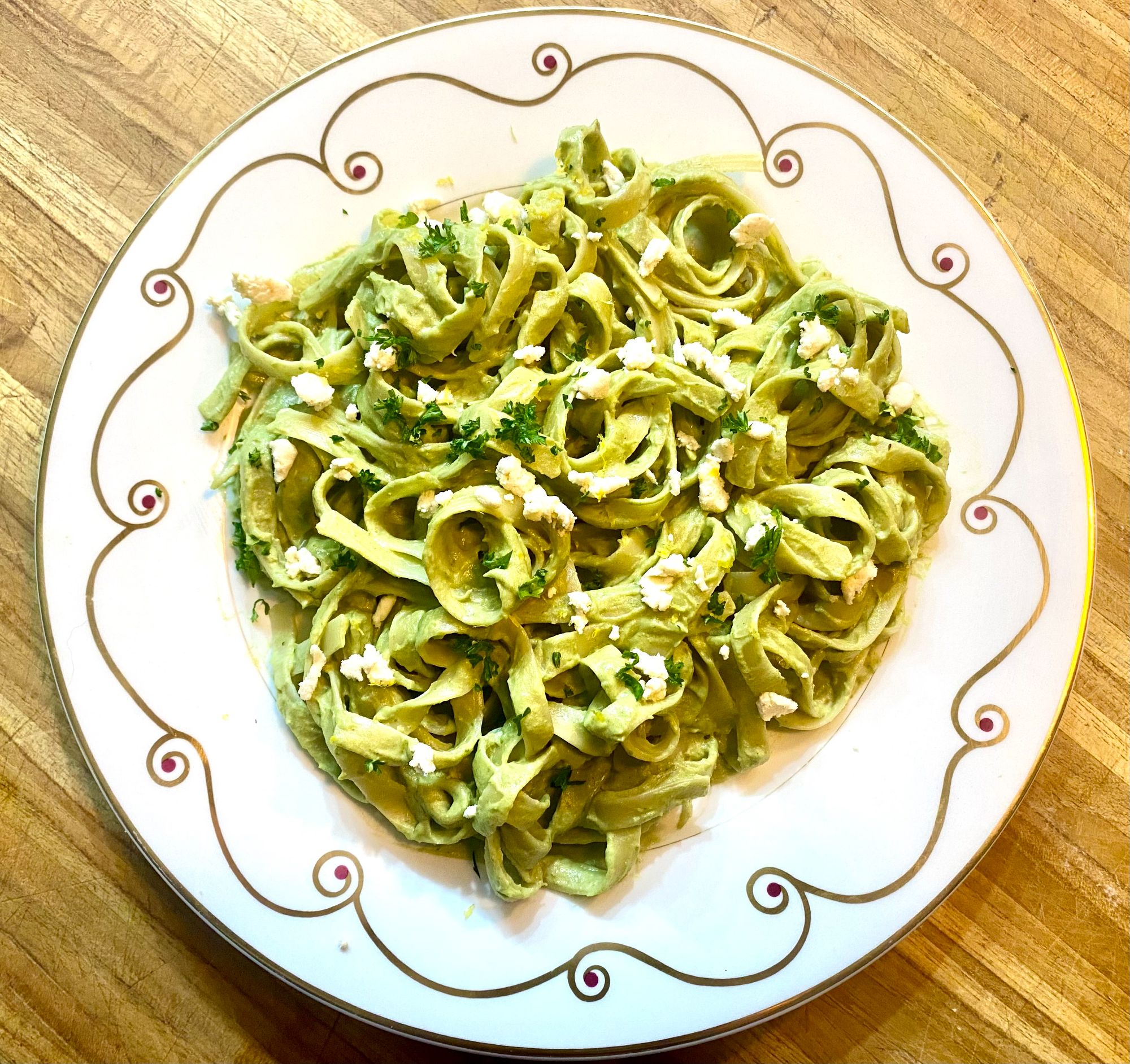 Get Inspired by the variety of what you can choose for yourself. There is so much out there! There is a world of colorful, abundant, vibrant plant-life waiting to be chosen by us. Get to know who grows your food. Attend farmer's markets. Meander through the produce section of your grocery store and be delighted by the colors. Educate yourself. Try new things. Find a community of like-minded food-lovers. Read books about food and cooking. Notice what you find beautiful and delicious. Notice what inspires you. Get excited about the colorful, vibrant bounty.
Play in the Kitchen, have fun getting creative, and fall in love with the experience of eating. We have an opportunity to exercise our creativity everyday, and we can do it in the kitchen. Enjoy the sensory experience of putting a meal together, and don't let it escape you that the food you are working with is basically manifested sunshine in tasty shapes and colors. Let the sunshine in. Revel in it.
Learn as you go, and Forgive the Learning Process. There's a learning curve, so be gentle with yourself. Wrong choices can be necessary in order to realize the right choice. Forgive yourself and keep your eye on the bigger picture.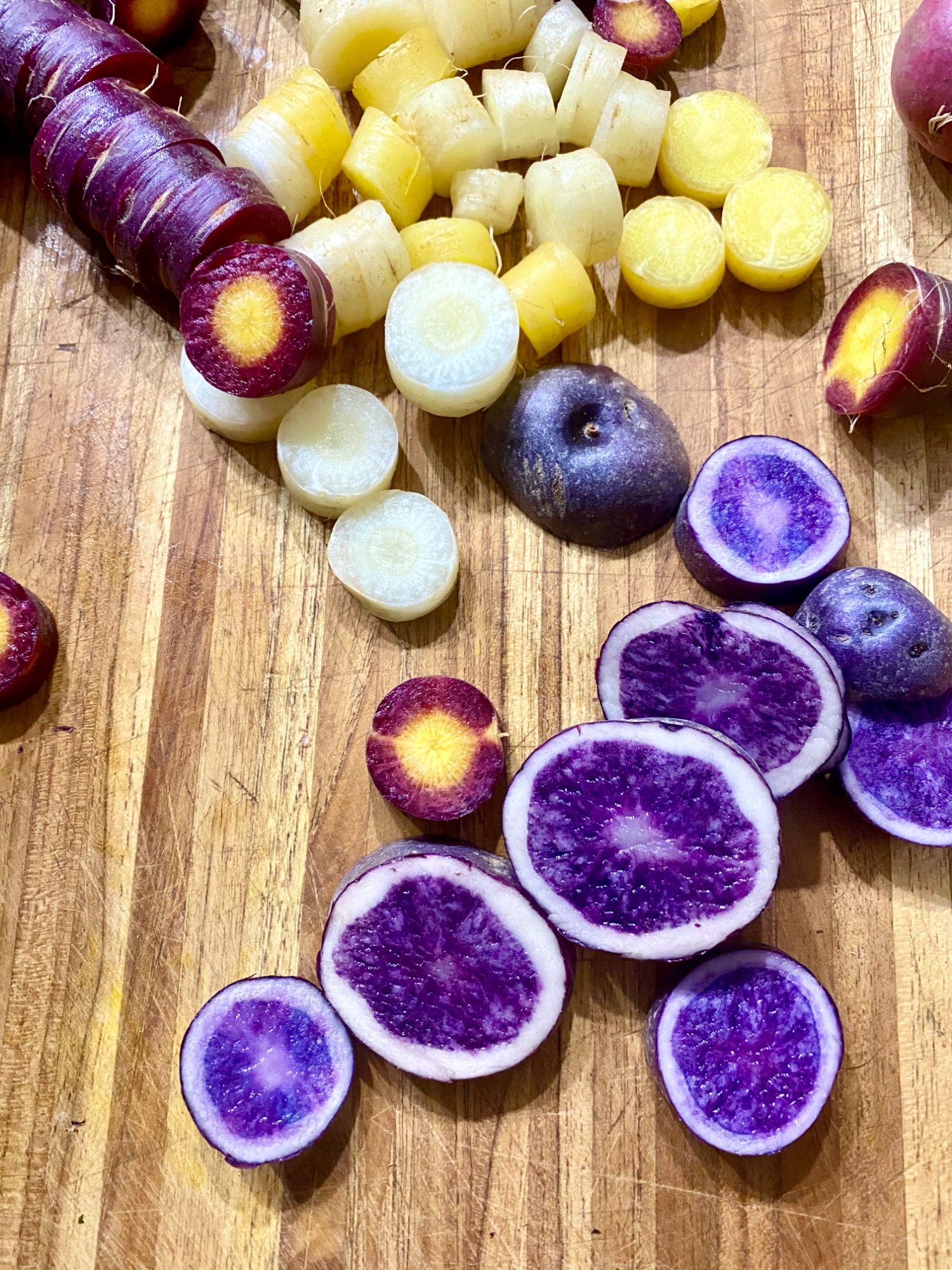 It's okay if it's hard. It's okay if it's confusing. It's okay to stumble. It's okay. It's okay. It's okay. Anytime we don't feel good about a choice we've made, that's a golden opportunity to recognize something we do want for ourselves. That contrasting experience is gold, and we wouldn't be able to connect with ourselves without it. Nothing is perfect, easy or seamless. It's not meant to be. You're meant to fall so you can learn how to get back up. It's in the fall that you find a piece of yourself you didn't know existed, and when you rise, you bring that nugget of wisdom with you. Stumbling, feeling shaky, uncertain or ungrounded are necessary aspects in the process of growing into the powerful person you're choosing to become. So let the mistakes happen. Let yourself feel it all - the good, the bad, the shaky, the uncertain - and show up to yourself anyway. You're doing great, just by being here. Be with your experience in an honest way and the rest will unfold.#Overall: revel in the enjoyment of the process! Notice how you feel. Get inspired by the variety of your choices and empowered by your ability to choose, and give yourself grace, one meal at a time. Eating well is the best way we can take care of ourselves. We tell ourselves we matter by choosing what's good for us. Learning how to eat is so much more than choosing the foods that serve you. It's about getting to know yourself. It's about creating a relationship with yourself. It's about learning how to engage in the world around you with a courageously open heart. More than inspiring us to eat more plants, I want to inspire us to take a deep and reflective look at what truly serves us as unique individuals. If we tap in and recognize what feels good, we'll notice a sense of pleasure when connecting with plant foods - and we may find veganism is a good choice. That's been my experience. I want you to find it for yourself. I don't recommend forcing yourself into veganism because you feel "it's the right thing to do." Rather, think about it and be honest with yourself.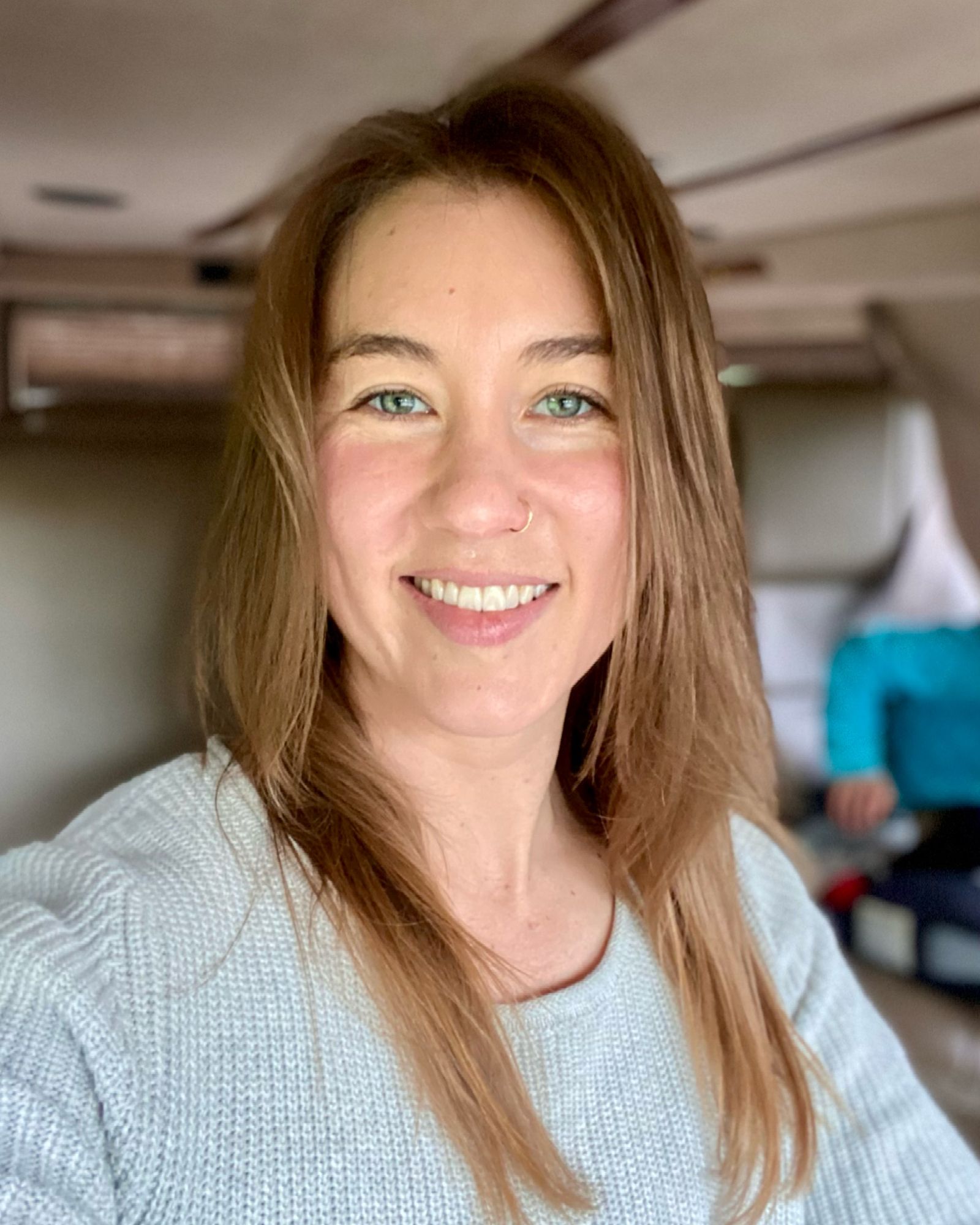 I feel that veganism is the right choice to make for our well-being and the health of our planet - but more important than inspiring people to choose a plant-based diet, is inspiring people to choose for themselves. Reminding each other to step into our power is our most important work. I'd like to remind us of our own personal sovereignty when making choices for ourselves. I hope, through the process of preparing food in the kitchen, you can learn to connect with the way that works for you. May this food for thought kindle a love for cooking, remind us of our connection with Earth, and most of all, inspire each of us to uncover our own way that works best for our unique experience of life.
This blog post was written by the amazing Caitlin Ward. I found it such an inspirational piece of writing and insight on her experiences with veganism and hope you will feel the same. Check out Caitlin's Instagram for some incredible vegan recipes - @vegan_simplified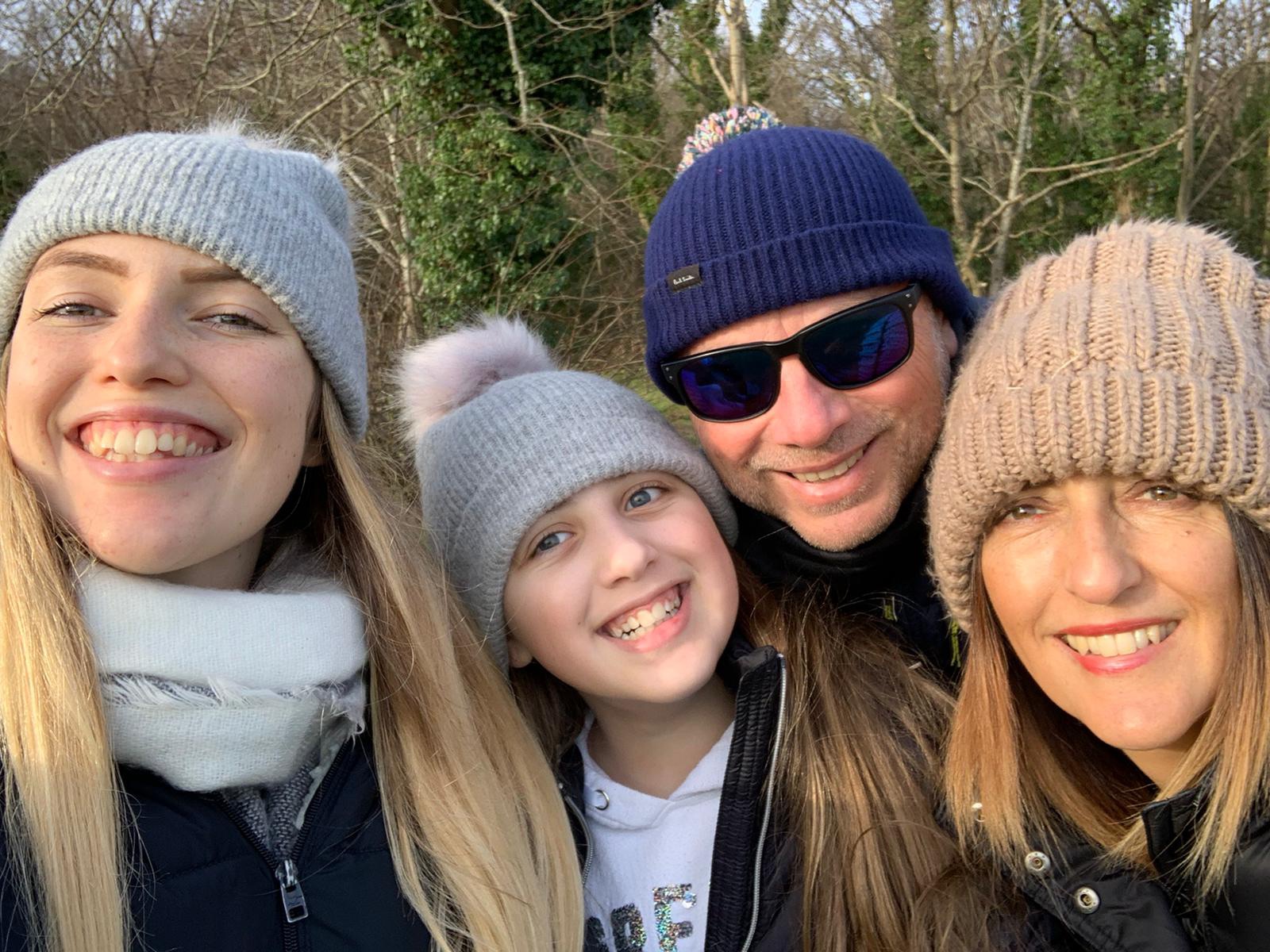 I get asked this question a lot, and the answer is: it's difficult. The kitchen gets crowded every night when we're all trying to cook; sometimes my dad makes little jokes that aren't very funny; my mum gets annoyed when I asked to check the label on the bread for the twelfth time 'just to make sure;' and I get very upset if the same spatula is used for my food after being touched by meat. Sometimes I just want my own bloody kitchen!
However, I'm so lucky because despite all those little things, my parents have been so supportive since I went vegan! They were very reluctant for me to go vegan at first because they knew it would cause chaos in the kitchen, which is definitely, definitely does! But they were also worried about what I would eat, how I would get my nutrients and to be honest, they just couldn't really understand why I wanted to go vegan. Surely vegetarian was enough? Being veggie for three years was a struggle in itself, so why on Earth was I so adamant about causing more hassle by taking up a completely new diet whilst living with a family of meat eaters? Where was the sense in that!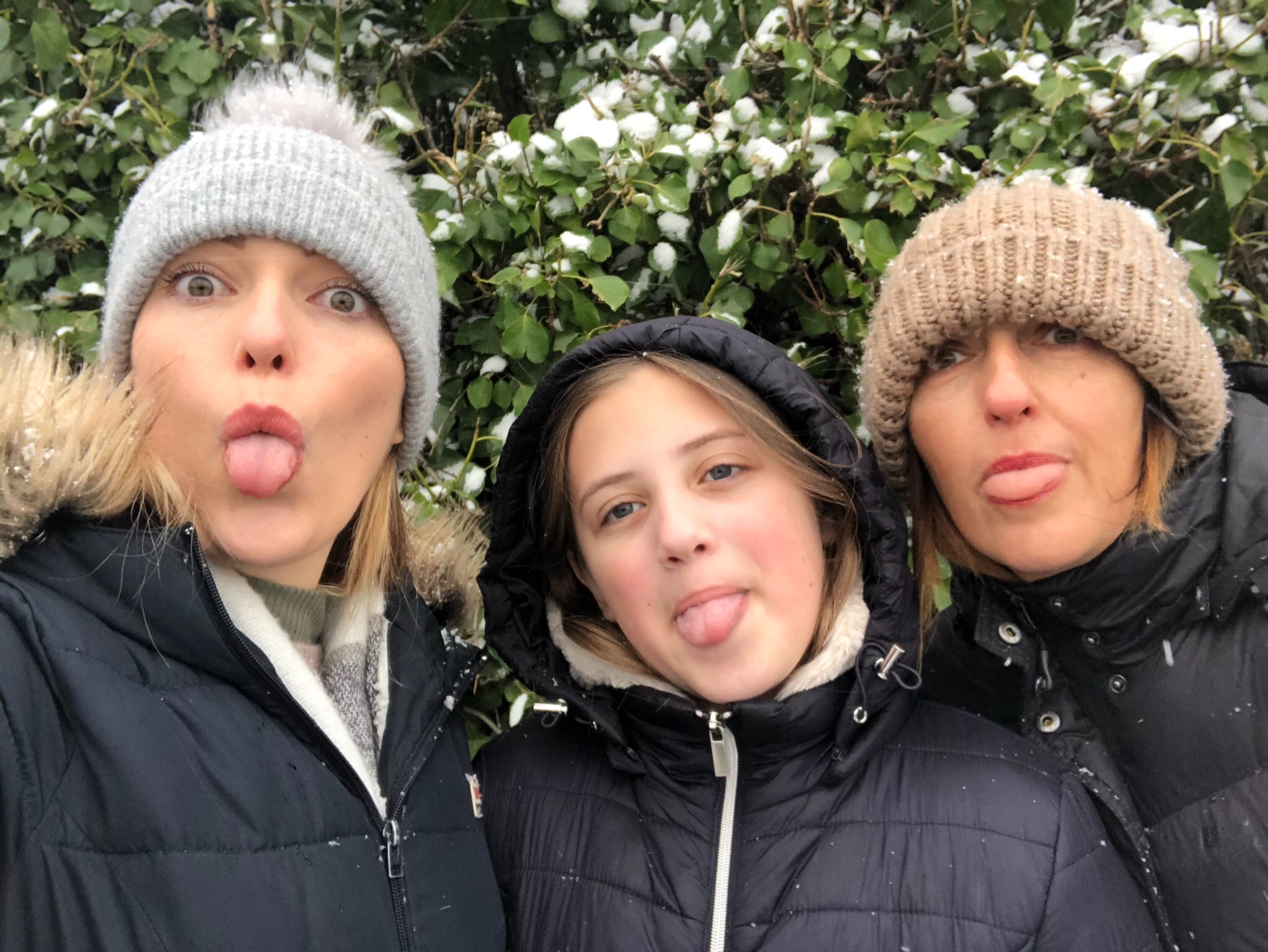 I didn't really have a choice when I went vegan, and I'd been wanting to make the change for so long that when I discovered I was lactose intolerant, it was a no brainer. I discussed my new lifestyle plan with my parents in the evening, and the next day my amazing mama took me to ASDA for my first vegan shop. She was so patient as I wandered round the aisles trying to find all these weird and whacky ingredients, and she'd spent the night making a list of things I couldn't eat. My mama was extremely worried about how I would get all my vitamins and minerals and would constantly remind me that I needed to do my research, which I'm so grateful for as I've learnt so much and am the healthiest I've ever been!
My dad took a little longer to come round to the idea of me being a vegan. He's very much a meat lover, and I respect that. He was born and raised that way so for him it's very difficult to understand what's wrong - though I like to remind him constantly. Whenever I had my plate of vegan food, he would scrunch up his and say it looked disgusting. But I got the last laugh when I made cashew ricotta one day and he asked to try a bit. Next thing I know nearly the whole pot had gone! As I became more and more knowledgable about veganism and began to shoot down his remarks with evidence and my morals, he became more used to my new lifestyle. He even bought me my Nikki the Ninja blender so I could make more vegan recipes! And despite him still making petty jokes and shaking his head at my food, I know how much he supports me as I've heard him talking to his vegan colleagues about tips and tricks for me, and I'm pretty sure he stole my last peanut butter heart!
So what's it like living with meat eaters on a daily basis? It's now been established that I buy my own ingredients and cook my own meals. This can cause a little bit of chaos in the kitchen especially if we've all got to use the oven or the hob, but we manage really well. Every Thursday my mama and I will sit down and discuss a meal plan for the following week. Sometimes we'll have similar meals (like spaghetti and meatballs) and other days I'll have nori-marinated tofu and they'll have egg, ham and chips. I've bought all my own utensils, baking trays, chopping boards and plates that no one else is allowed to use, and have my own little vegan pantry in the coat cupboard with all my ingredients in. It's brilliant!
One of the biggest things I struggle with is seeing the meat when they cook it, especially on Sunday when they have a big joint on beef or something like that. I really really don't like it, but I have to just put up with it because they don't kick off about my lifestyle, so I can't kick off about theirs. My parents always make sure they cover up the meat so that I can't see it, and I really appreciate that. At dinner times, we usually have discussions about things like my new lifestyle, and it helps all of us to understand each other a bit more and why we eat what we eat.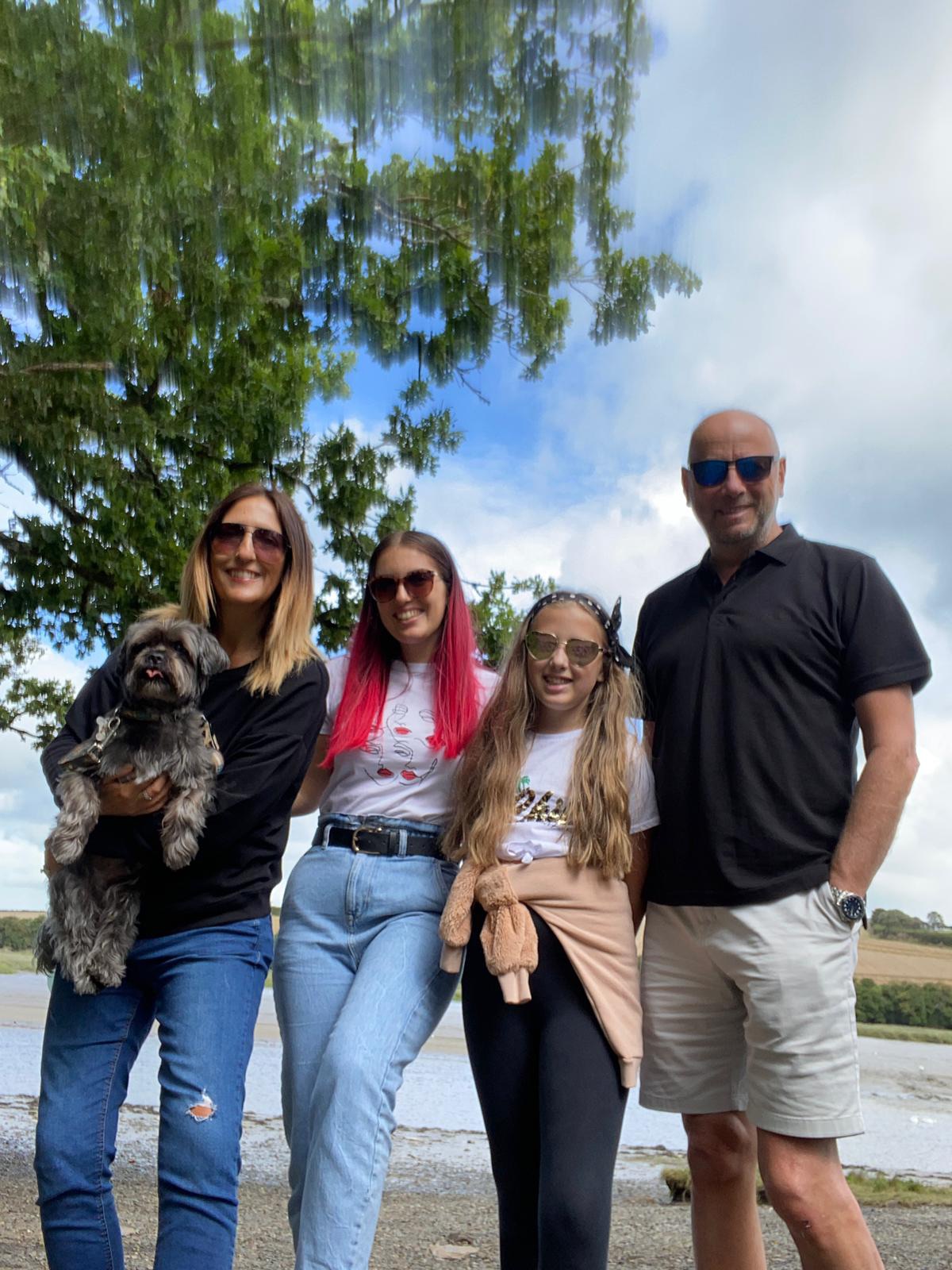 My top tips for being the only vegan in the family are:
Prove that you know your stuff. Do your research so you can explain and sometimes even debate back. Your family will respect your decision more if you can back it up with evidence rather than just saying "I like animals" because they haven't researched themselves so they don't know what happens on factory farms and in the dairy industry. Enlighten them!
Buy your own ingredients. I go to the shops with my mama once a week to get all the things I need for my meals the following week. It's not fair to ask her to find me psyllium husks, nori flakes and sesame oil because she doesn't have a clue what those things are and she shouldn't have to spend hours running round different shops trying to find things for my dinner. If you say you'll get your own ingredients then your family will be much happier about your new lifestyle choice, I guarantee it
Cook your own meals. Don't expect your dad to cook all your food for you. Every now and then it's okay, like if you're all having pasta, but if you've got a recipe saved you want to try out then try making it yourself. It's great fun experimenting with new recipes - before I went vegan I genuinely didn't even know how to turn the oven on! It also takes the pressure off your family because it's not right for them to cook two different meals, especially when one is something they've probably never even heard of before
Get your own utensils. A big thing for me when I went vegan is eating off the same plates meat has been on. I know they get washed, but something about it just doesn't sit right with me. My utensils, trays and plates are off limits and I find it really puts me at ease so I highly recommend buying your own: chopping board, plate, bowl, knife and fork, spatula and baking tray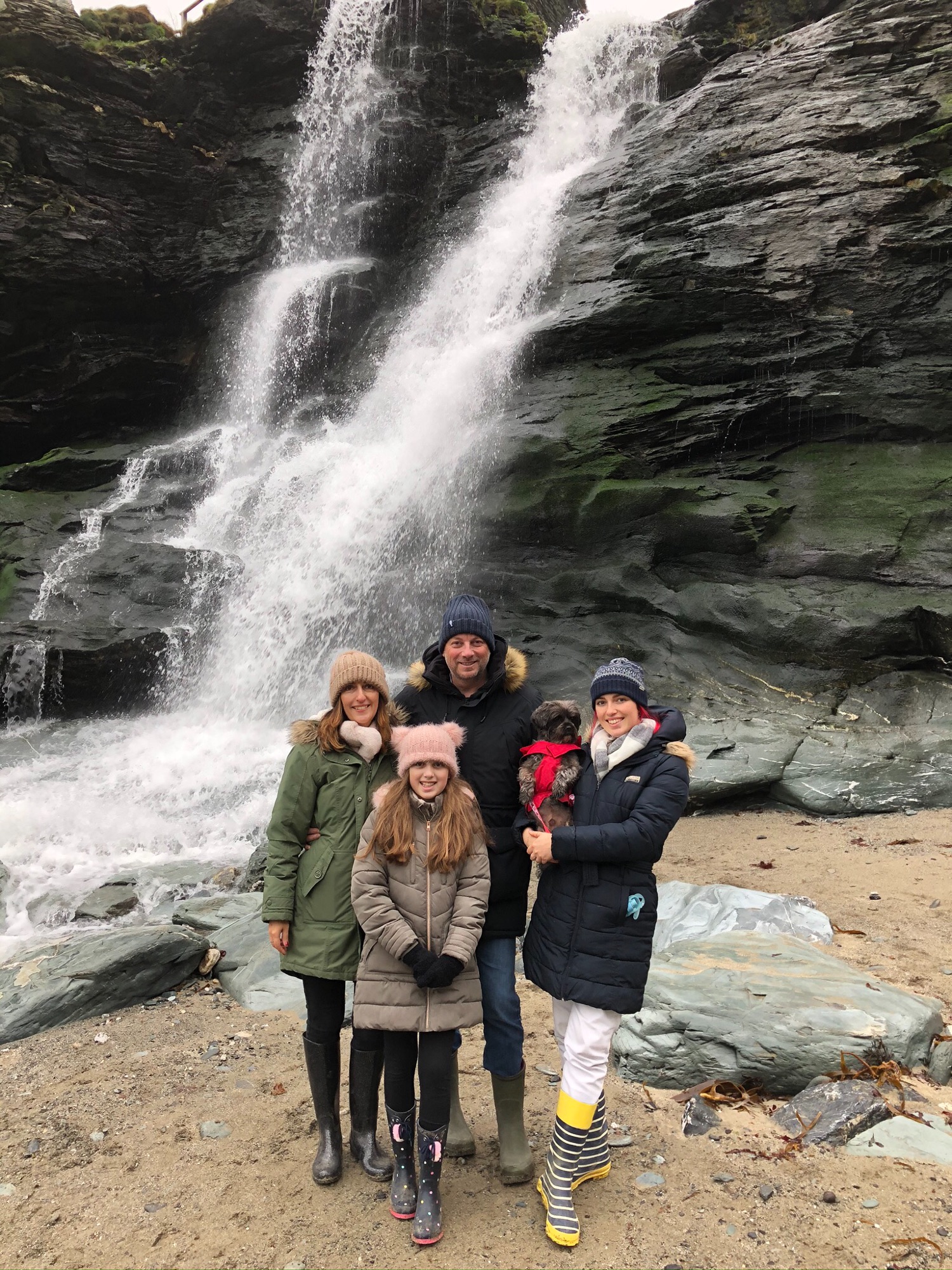 I'm so lucky to have such a supportive family, but even if I didn't that wouldn't change a thing. Hopefully as time goes on they'll become more and more open to trying my vegan food and who knows, maybe meatless Monday's could become a regular occurrence in the Wilkinson household! So thank you to my mama and dad for making my transition into veganism so easy, and for always being there to lend a hand when I don't know how to chop an onion.
If you're struggling with being the only vegan in the family, please give me a message! It's so nice to have someone to relate to and remember that you're not alone.
To everyone that has made the change whilst living with a house of non-vegans, well done! You're incredible!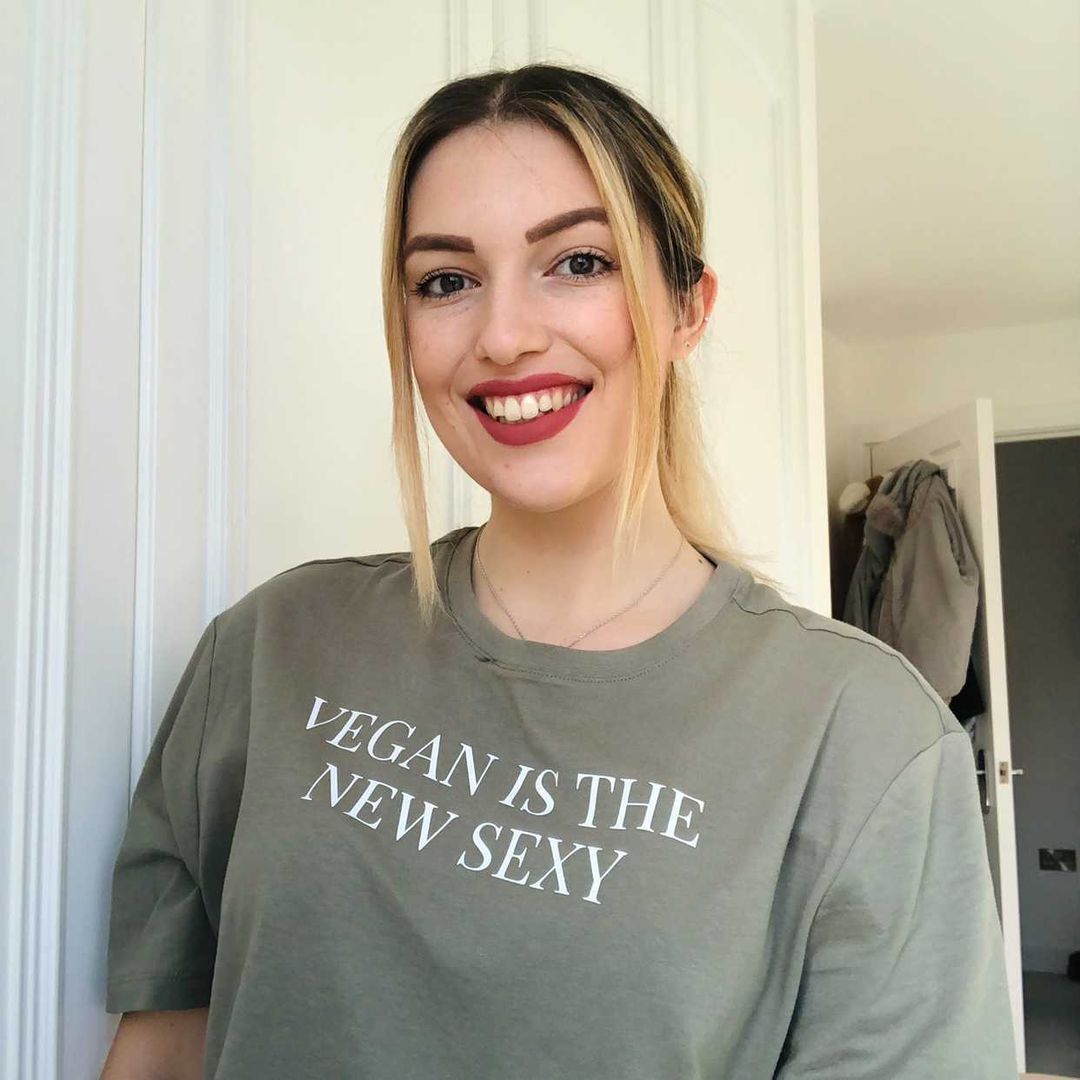 Hi!
I'm Chloe, I'm 18 and I'm a newborn vegan.
I adopted a plant based diet back in November 2020 after becoming lactose intolerant. I had been vegetarian for 3 years before that but taking the plunge into veganism seemed scary and there were lots of factors that were stopping me. All of my family were, and still are, meat eaters; I really, really loved cheese; I was working long hours as a waitress in an Italian restaurant; I couldn't cook and most importantly, I hadn't done my research.
Over my 3 years of vegeterianism, I slowly started cutting out dairy products and eggs until only cheese remained - that's right, I gave up ice cream before cheese! In October I started trying to shift some lockdown weight, and one of my main ways of doing that was by reducing my cheese consumption. I didn't eat any for several weeks, then one Saturday night we had a big cheeseboard fest and I definitely made up for all the time I'd missed out on! I woke up the next day and felt so poorly. My tummy absolutely hated me for about a week, so I did some googling and came to the conclusion that I'd developed a lactose intolerancy after not consuming any dairy for so long. I was already planning on becoming vegan in January as my New Year Resolution, but now I didn't really have a choice. I begged my mama to take me to Asda where I spent about 3 hours trying to navigate my way through my first vegan shop. I'd saved a few 'Vegan Must Have' posts from Pinterest that contained the most bizarre ingredients I'd ever heard of. Safe to to say my first two weeks as a vegan were pretty vile and I really struggled as just about every meal I tried, home cooked or shop bought, I could barely swallow.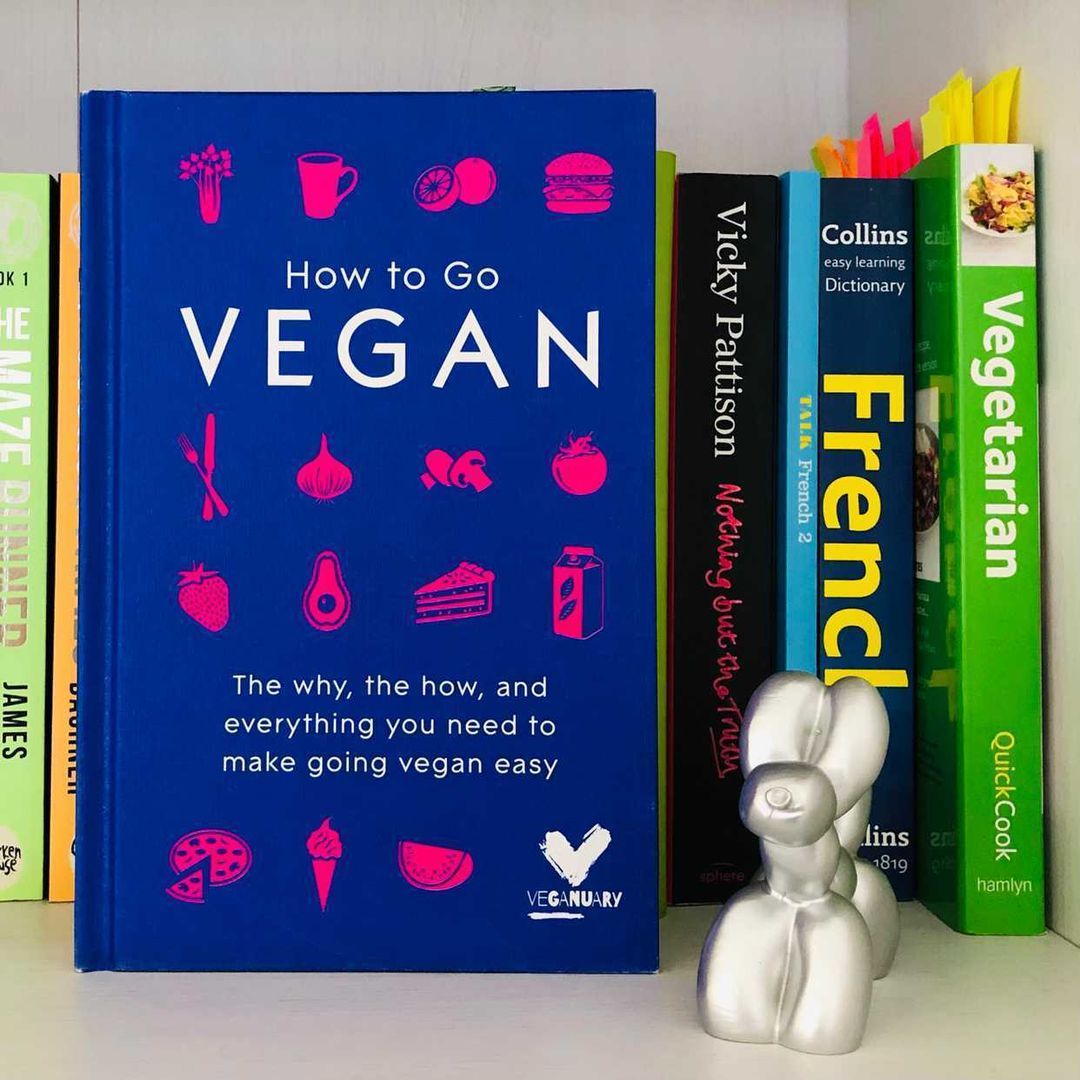 Turning vegan one month before Christmas isn't really ideal when you have over-organised parents. I'd pretty much ruined all their present plans and they were so upset I was going to go my first year without my traditional Terry's chocolate orange. Luckily for me, my parents are so supportive, so for Christmas I got an entire Vegan Junk Trunk containing just about every plant based snack they could find in every single supermarket there is. It didn't last long despite the amount of food in there, but it made me realise that not all vegan food has to be gross - I was just trying too hard! I was going to the shops and buying the most vegan items I could find, I didn't realise that you could just alter your favourite recipes by subbing in plant based ingredients. I didn't need to eat pureed cabbage and butternut squash vegan mac & cheese, I could just buy a vegan cheese sauce from Tesco and mix some egg free macaroni into it.
Another Christmas present I got was the 'How to Go Vegan' book written by Veganuary. This book literally changed my life. As I'm sure you know, Christmas is probably the most difficult time of year to be plant based - you feel like you're missing out on so much! Well, I did anyway, and I spent Christmas Eve thinking "I'm sure a few slices of cheese tomorrow won't hurt." I woke up in the morning to find the book in my stocking and I'd read it cover to cover twice by the end of the day. I had never really done any research into the reasons why to go vegan. I went vegetarian for the animals and I knew that they weren't treated great in the dairy and egg industries, but I didn't realise the extent of factory farming, or that there was such a huge impact on the environment through adopting a plant based diet, or how beneficial it is not only to our own personal health, but to our global health as well! Once I'd read those pages I knew that there was no going back, and something inside me clicked. I've never even considered eating cheese or having an omlette ever again. I figured that if I was going to spend the rest of my life vegan, I may as well make a good crack at it.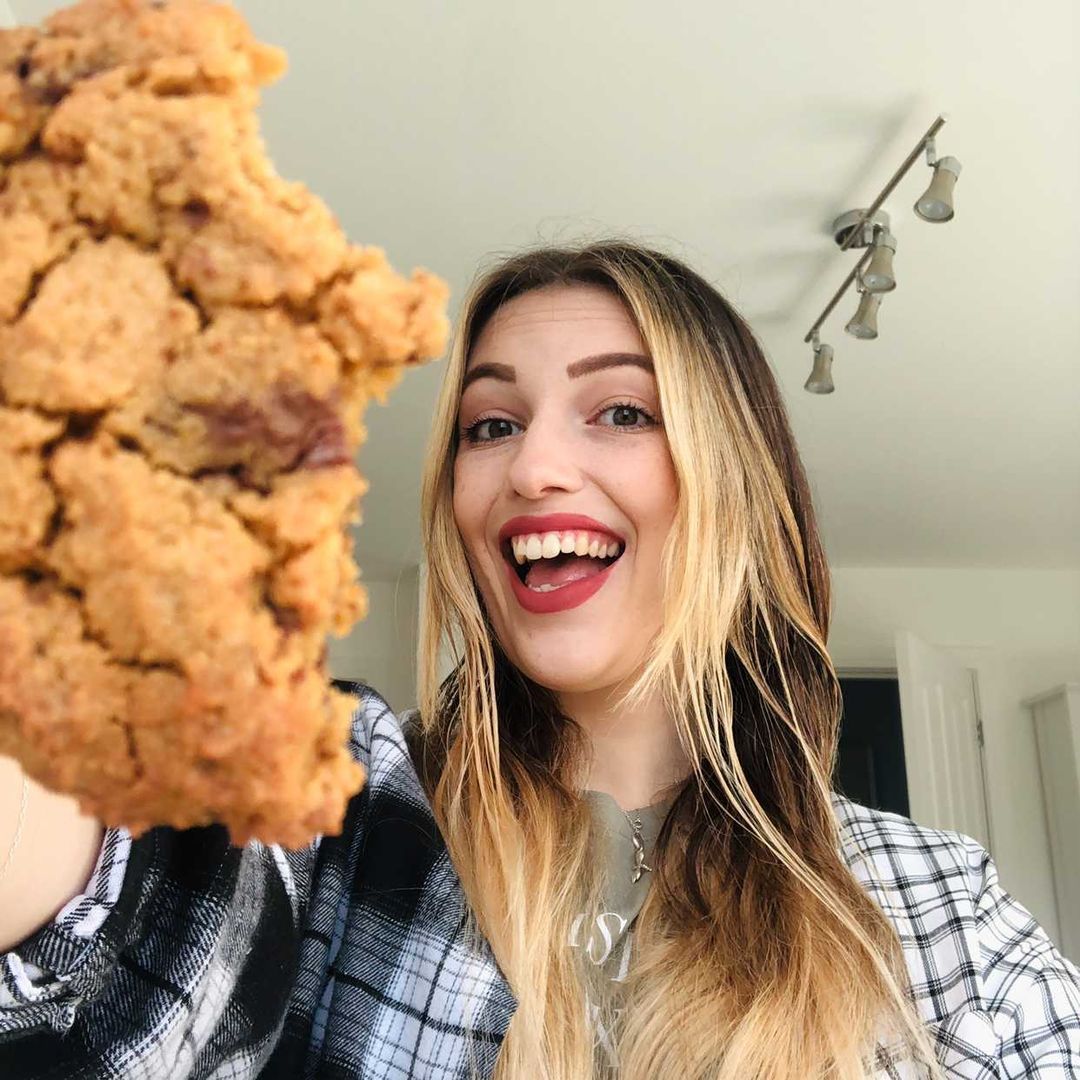 On 1st January 2021, instead of pledging to go vegan, I pledged to remain vegan. I also stated that I was going to make at least one meal from scratch everyday which earned me quite a few hefty laughs - I didn't even know how to turn the oven on, let alone cook an edible meal! The first vegan meal I made was sweet and sour tofu but I don't remember even getting the ingredients out the fridge let alone eating it as I may have had one too many! I tried to recreate whatever I had made with my leftover tofu the next day. I didn't use a recipe, I just winged it. It wasn't exactly the best thing I'd ever eaten, but it wasn't all that bad. That night I stayed up until 4am scrolling through TikTok watching vegan recipe after vegan recipe.
Over time, I started to collect ingredients that I saw featured in most of the videos I watched. I trained myself to like peanut butter and spent a while hunting things like tahini and miso paste down that I didn't even know existed. I had to enter the dodgy aisle I - along with everyone else it seemed - avoided. Slowly, I began to build up quite a collection, and before long I could no longer close the door on the little shelf space my mama had given me. We moved a few things out of our coat cupboard, I took a trip to B&M and bought some rose gold shelves and jars, and soon enough I had my own little vegan pantry which is now my pride and joy! I've been banned from going shopping at the moment as every time I step foot in Tesco I leave with a huge bag full of coconut milk, every fruit and vegetable under the sun, spices, chickpeas and a few weird things I saw in a recipe I wanted to try!
I started following a few vegan accounts on Instagram and applied to volunteer for Vegan Friendly UK which is an amazing organisation that certifies vegan restaurants. I started making a few TikTok videos for them, and a couple of weeks back they asked me to film a recipe video for them. I had seen a few people on Instagram that made reels of their recipes and I thought it looked pretty cool, so I stacked up a load of board games, pots and pans and spent way too long trying to balance my phone on the top of my junk mountain in my attempt to get a good angle!
I filmed my first recipe video - the Green Smoothie Bomb -, experimented in making my first reel on Instagram and it actually turned out okay! I was so excited and when I posted it, I got over 100 likes. I really didn't expect that kind of reaction for my very first vegan recipe video, especially as pretty much none of my followers were plant based. I started making more whilst slowly trying to build up my audience at the same time so that I could target more people like me. I got some really lovely comments which encouraged me to make more, and now I'm making plant based meals, snacks and drinks everyday which I never thought I'd ever do. Nor did my parents, my sister or even my best friend!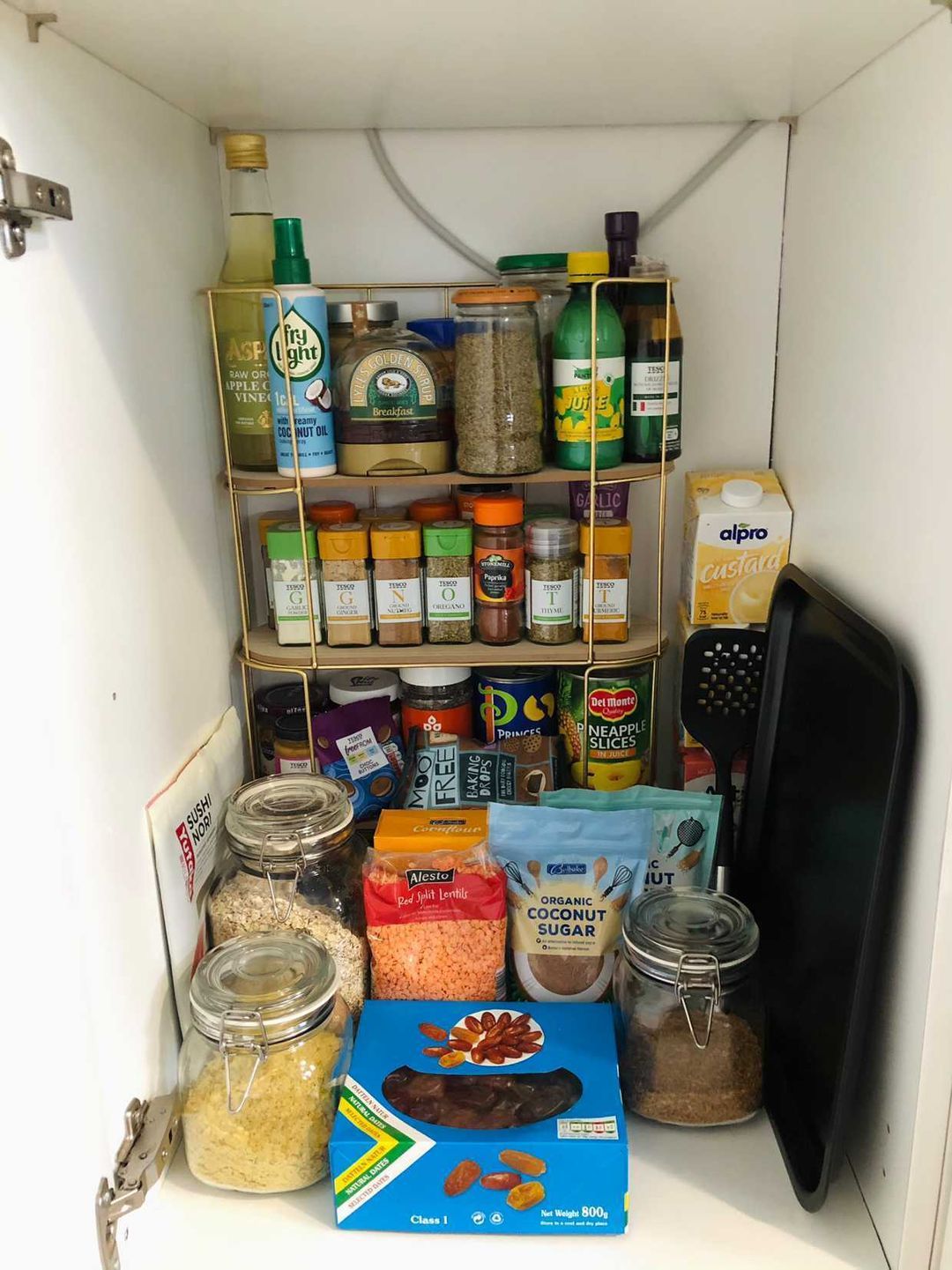 I used to run a small business selling handmade pet accessories and through that I had designed my own website. A week after I posted my first recipe video, I got an email from my website host saying my website domain was due for renewal. It was fate. I could either renew my current website domain and carrying on with my pet company, or I could buy a new one and try something completely new. Hence, Vegan Vogue was created!
Becoming vegan wasn't as tricky as I had thought it would be, but I did have to do a lot of research and head to a lot of different websites and social media platforms. I thought that creating a website that has a main objective of helping people transition to a plant based diet and support them on their vegan journey, where all the information you need is in one place was a great idea. The easier it is for people, the more likely they are to remain vegan which is amazing! Stay vegan! As I started designing, more ideas came to me and I decided I wanted to create a community, not just a help guide. I sent out so many messages to so many vegan recipe creators in the hope they would want to help support me by sharing some of their favourite recipes. The recipe book has now become a place where vegans from all over the world share their creations and we all support each other massively. The 'Plant Based Paradise' Facebook group is somewhere vegans can go to discuss their favourite brands or ask their queries and receive support from each other. It's incredible! The vegan community is so compassionate and it feels great to be a part of it, so if you have any questions or recipes to share, don't hesitate to ask away!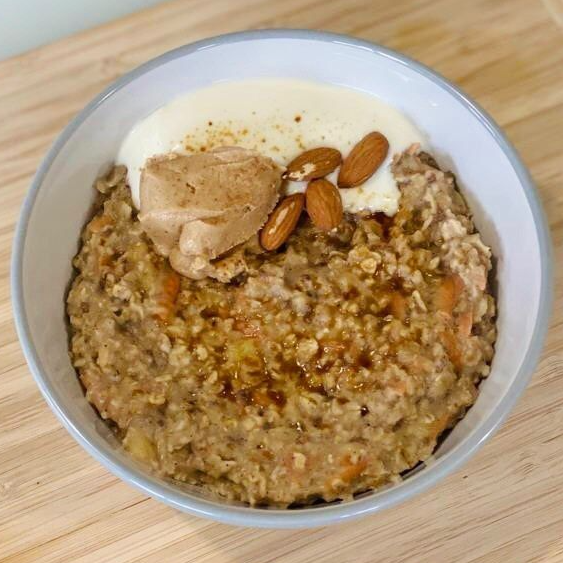 As you know, I really struggled to find the right ingredients at first which is why I create the pantry page. It has just about everything you will ever need on it, and though it might look like a lot of ingredients, you'll end up using them everyday to create the delicious recipes you find here. I also developed an interest in nutrition after I started cooking. Eating the right foods for your body is really important, especially when you become vegan, and I'd never really given it a second thought before. My mama was really worried I wouldn't get enough of things like Vitam B12 and Iron, so I started researching and found the results really interesting - who knew eating porridge everyday was so healthy! I wrote the page on nutrition after endless hours of research and made sure I included a few examples of where to find different nutrients. It's all well and good knowing the difference between a micronutrient and a macronutrient, but it's not going to do me any favours if I don't know what foods they're in! Hopefully the nutrition page along with the pantry page will make it a little bit easier for you to slide into a plant based diet.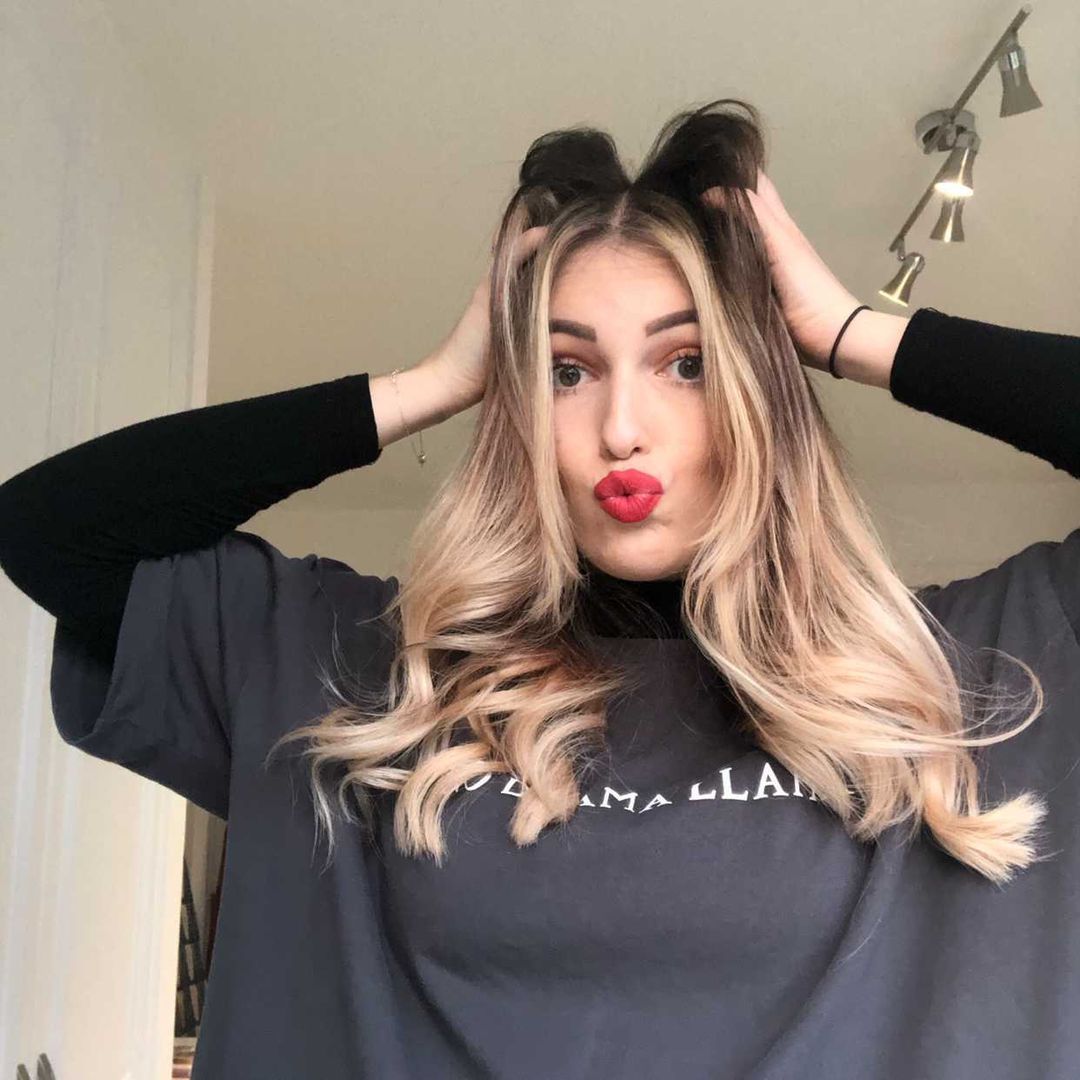 The blog and the shop are more for me. I love writing - especially about myself! - and I've been designing and printing products for over 2 years now. I wanted to carry that on somehow when I was changing from running my small business to the Vegan Vogue, and I thought it would be nice to share my creations and help you show off your love for the plants with one of my t-shirts! I'm hoping this blog will let you not only get to know me better, but also find someone to relate to. Being a vegan isn't always easy, so I plan on sharing some of my ups and downs and how I've overcome them, as well as some of my favourite brands, reasons why being vegan is so brilliant, and pretty much anything plant based I can think of! I'd also love for a few other fellow vegans to share their story, so if you think you're up for writing a blog post, let me know!
I reckon that's enough about me now, but that's my vegan story and the journey I took that led me to Vegan Vogue. Thank you so much to everyone that has supported me so far, and to the vegan community for welcoming me in. I look forward to seeing what the future holds!