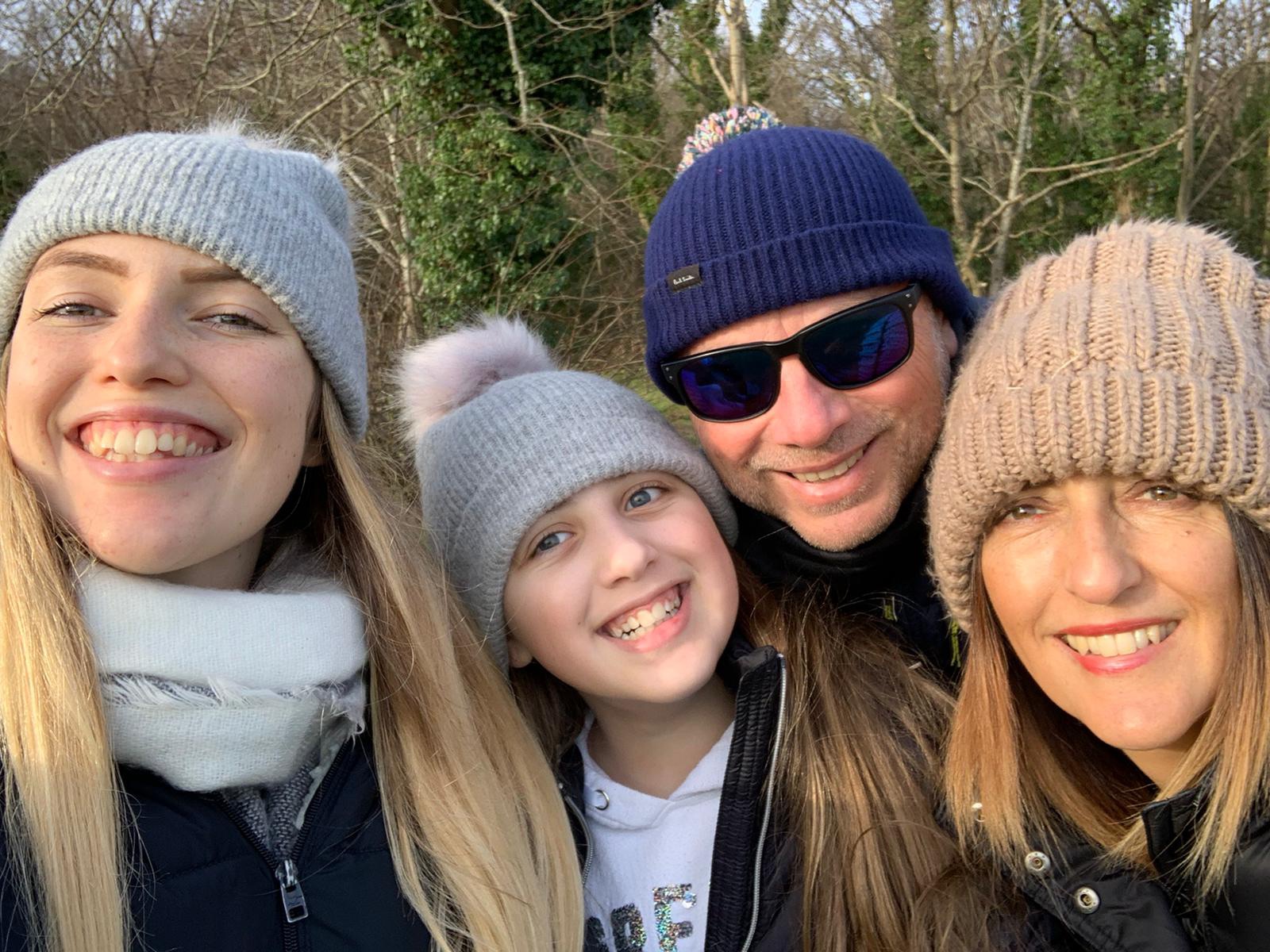 I get asked this question a lot, and the answer is: it's difficult. The kitchen gets crowded every night when we're all trying to cook; sometimes my dad makes little jokes that aren't very funny; my mum gets annoyed when I asked to check the label on the bread for the twelfth time 'just to make sure;' and I get very upset if the same spatula is used for my food after being touched by meat. Sometimes I just want my own bloody kitchen!
However, I'm so lucky because despite all those little things, my parents have been so supportive since I went vegan! They were very reluctant for me to go vegan at first because they knew it would cause chaos in the kitchen, which is definitely, definitely does! But they were also worried about what I would eat, how I would get my nutrients and to be honest, they just couldn't really understand why I wanted to go vegan. Surely vegetarian was enough? Being veggie for three years was a struggle in itself, so why on Earth was I so adamant about causing more hassle by taking up a completely new diet whilst living with a family of meat eaters? Where was the sense in that!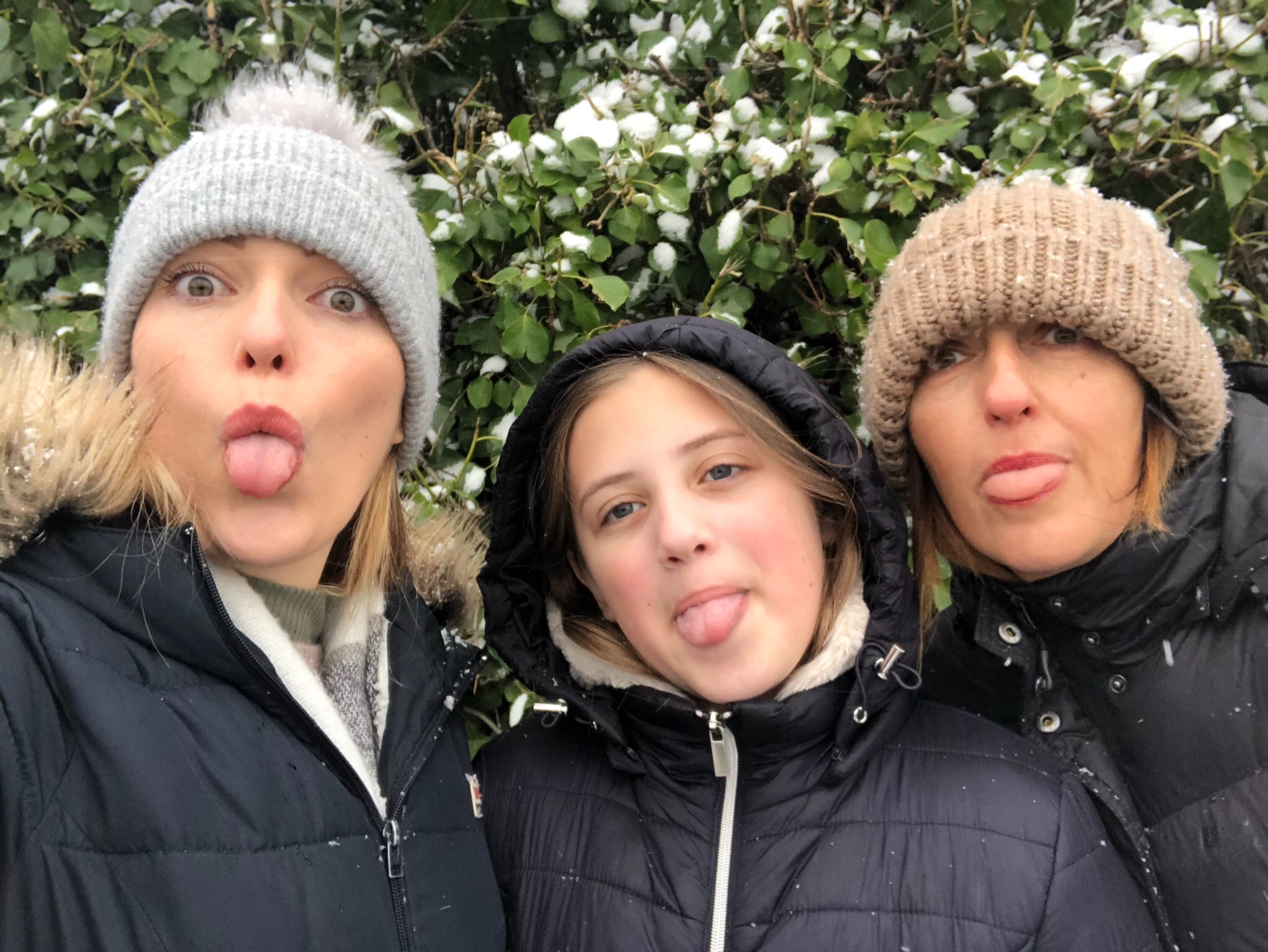 I didn't really have a choice when I went vegan, and I'd been wanting to make the change for so long that when I discovered I was lactose intolerant, it was a no brainer. I discussed my new lifestyle plan with my parents in the evening, and the next day my amazing mama took me to ASDA for my first vegan shop. She was so patient as I wandered round the aisles trying to find all these weird and whacky ingredients, and she'd spent the night making a list of things I couldn't eat. My mama was extremely worried about how I would get all my vitamins and minerals and would constantly remind me that I needed to do my research, which I'm so grateful for as I've learnt so much and am the healthiest I've ever been!
My dad took a little longer to come round to the idea of me being a vegan. He's very much a meat lover, and I respect that. He was born and raised that way so for him it's very difficult to understand what's wrong - though I like to remind him constantly. Whenever I had my plate of vegan food, he would scrunch up his and say it looked disgusting. But I got the last laugh when I made cashew ricotta one day and he asked to try a bit. Next thing I know nearly the whole pot had gone! As I became more and more knowledgable about veganism and began to shoot down his remarks with evidence and my morals, he became more used to my new lifestyle. He even bought me my Nikki the Ninja blender so I could make more vegan recipes! And despite him still making petty jokes and shaking his head at my food, I know how much he supports me as I've heard him talking to his vegan colleagues about tips and tricks for me, and I'm pretty sure he stole my last peanut butter heart!
So what's it like living with meat eaters on a daily basis? It's now been established that I buy my own ingredients and cook my own meals. This can cause a little bit of chaos in the kitchen especially if we've all got to use the oven or the hob, but we manage really well. Every Thursday my mama and I will sit down and discuss a meal plan for the following week. Sometimes we'll have similar meals (like spaghetti and meatballs) and other days I'll have nori-marinated tofu and they'll have egg, ham and chips. I've bought all my own utensils, baking trays, chopping boards and plates that no one else is allowed to use, and have my own little vegan pantry in the coat cupboard with all my ingredients in. It's brilliant!
One of the biggest things I struggle with is seeing the meat when they cook it, especially on Sunday when they have a big joint on beef or something like that. I really really don't like it, but I have to just put up with it because they don't kick off about my lifestyle, so I can't kick off about theirs. My parents always make sure they cover up the meat so that I can't see it, and I really appreciate that. At dinner times, we usually have discussions about things like my new lifestyle, and it helps all of us to understand each other a bit more and why we eat what we eat.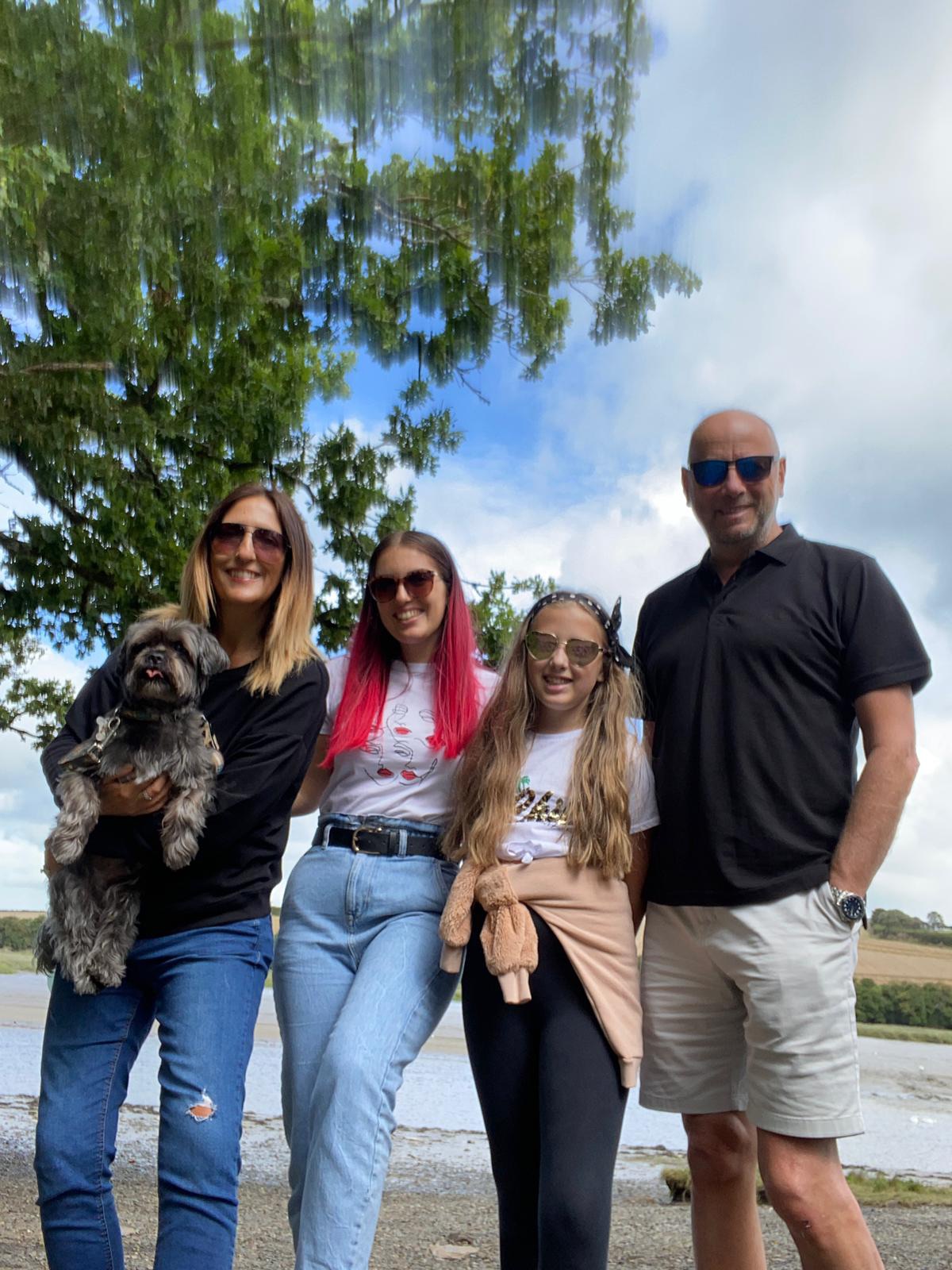 My top tips for being the only vegan in the family are:
Prove that you know your stuff. Do your research so you can explain and sometimes even debate back. Your family will respect your decision more if you can back it up with evidence rather than just saying "I like animals" because they haven't researched themselves so they don't know what happens on factory farms and in the dairy industry. Enlighten them!
Buy your own ingredients. I go to the shops with my mama once a week to get all the things I need for my meals the following week. It's not fair to ask her to find me psyllium husks, nori flakes and sesame oil because she doesn't have a clue what those things are and she shouldn't have to spend hours running round different shops trying to find things for my dinner. If you say you'll get your own ingredients then your family will be much happier about your new lifestyle choice, I guarantee it
Cook your own meals. Don't expect your dad to cook all your food for you. Every now and then it's okay, like if you're all having pasta, but if you've got a recipe saved you want to try out then try making it yourself. It's great fun experimenting with new recipes - before I went vegan I genuinely didn't even know how to turn the oven on! It also takes the pressure off your family because it's not right for them to cook two different meals, especially when one is something they've probably never even heard of before
Get your own utensils. A big thing for me when I went vegan is eating off the same plates meat has been on. I know they get washed, but something about it just doesn't sit right with me. My utensils, trays and plates are off limits and I find it really puts me at ease so I highly recommend buying your own: chopping board, plate, bowl, knife and fork, spatula and baking tray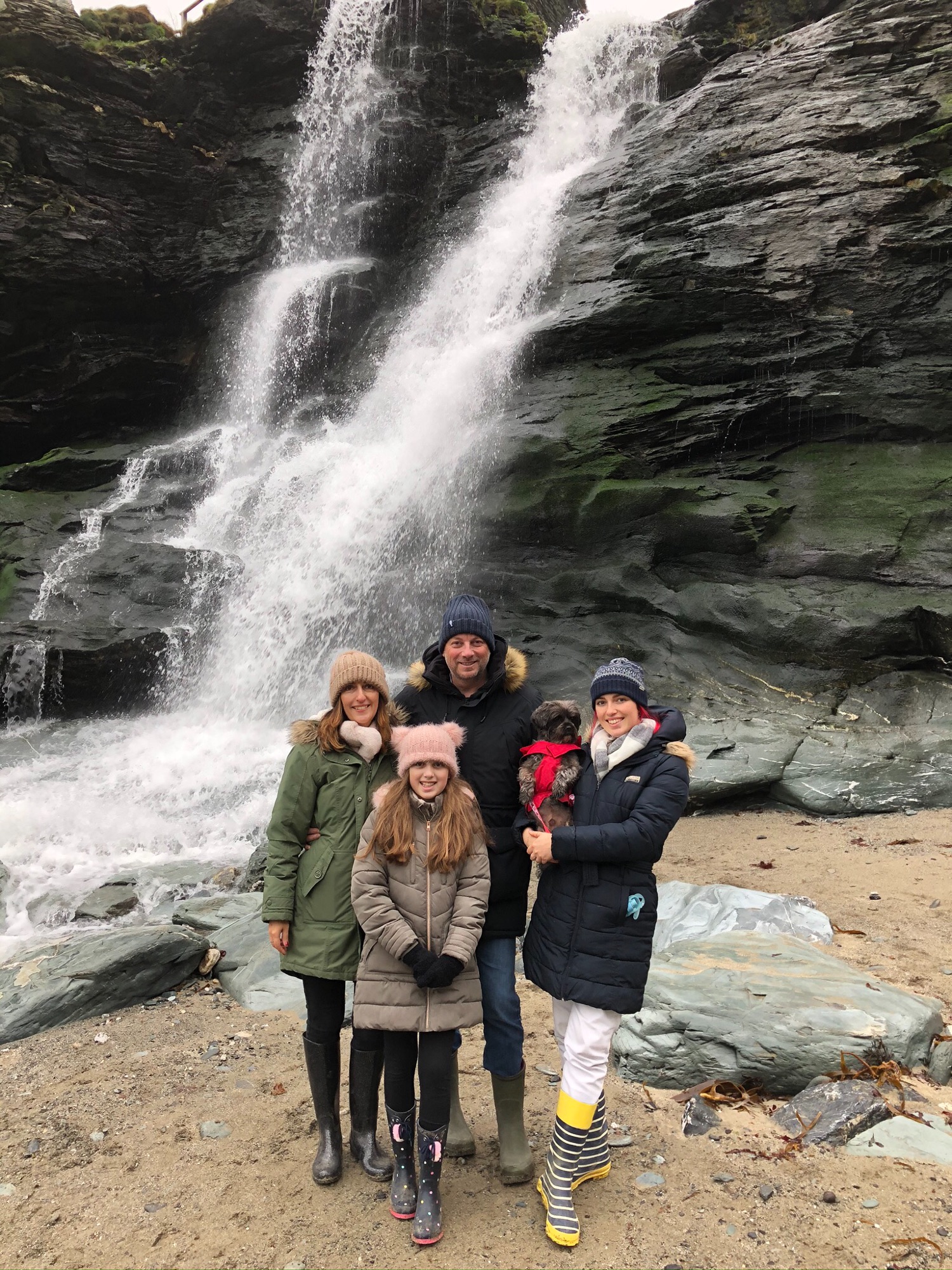 I'm so lucky to have such a supportive family, but even if I didn't that wouldn't change a thing. Hopefully as time goes on they'll become more and more open to trying my vegan food and who knows, maybe meatless Monday's could become a regular occurrence in the Wilkinson household! So thank you to my mama and dad for making my transition into veganism so easy, and for always being there to lend a hand when I don't know how to chop an onion.
If you're struggling with being the only vegan in the family, please give me a message! It's so nice to have someone to relate to and remember that you're not alone.
To everyone that has made the change whilst living with a house of non-vegans, well done! You're incredible!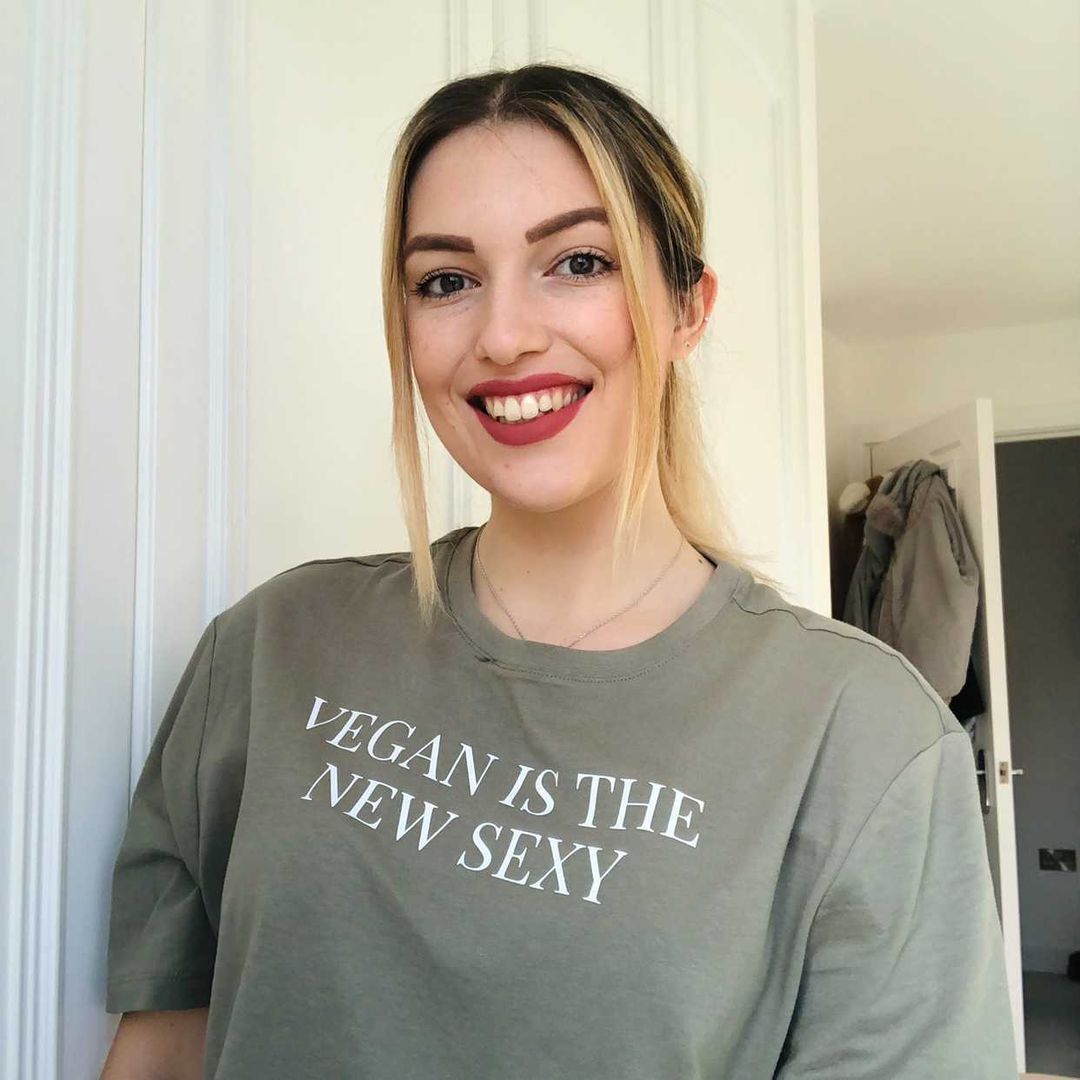 Hi!
I'm Chloe, I'm 18 and I'm a newborn vegan.
I adopted a plant based diet back in November 2020 after becoming lactose intolerant. I had been vegetarian for 3 years before that but taking the plunge into veganism seemed scary and there were lots of factors that were stopping me. All of my family were, and still are, meat eaters; I really, really loved cheese; I was working long hours as a waitress in an Italian restaurant; I couldn't cook and most importantly, I hadn't done my research.
Over my 3 years of vegeterianism, I slowly started cutting out dairy products and eggs until only cheese remained - that's right, I gave up ice cream before cheese! In October I started trying to shift some lockdown weight, and one of my main ways of doing that was by reducing my cheese consumption. I didn't eat any for several weeks, then one Saturday night we had a big cheeseboard fest and I definitely made up for all the time I'd missed out on! I woke up the next day and felt so poorly. My tummy absolutely hated me for about a week, so I did some googling and came to the conclusion that I'd developed a lactose intolerancy after not consuming any dairy for so long. I was already planning on becoming vegan in January as my New Year Resolution, but now I didn't really have a choice. I begged my mama to take me to Asda where I spent about 3 hours trying to navigate my way through my first vegan shop. I'd saved a few 'Vegan Must Have' posts from Pinterest that contained the most bizarre ingredients I'd ever heard of. Safe to to say my first two weeks as a vegan were pretty vile and I really struggled as just about every meal I tried, home cooked or shop bought, I could barely swallow.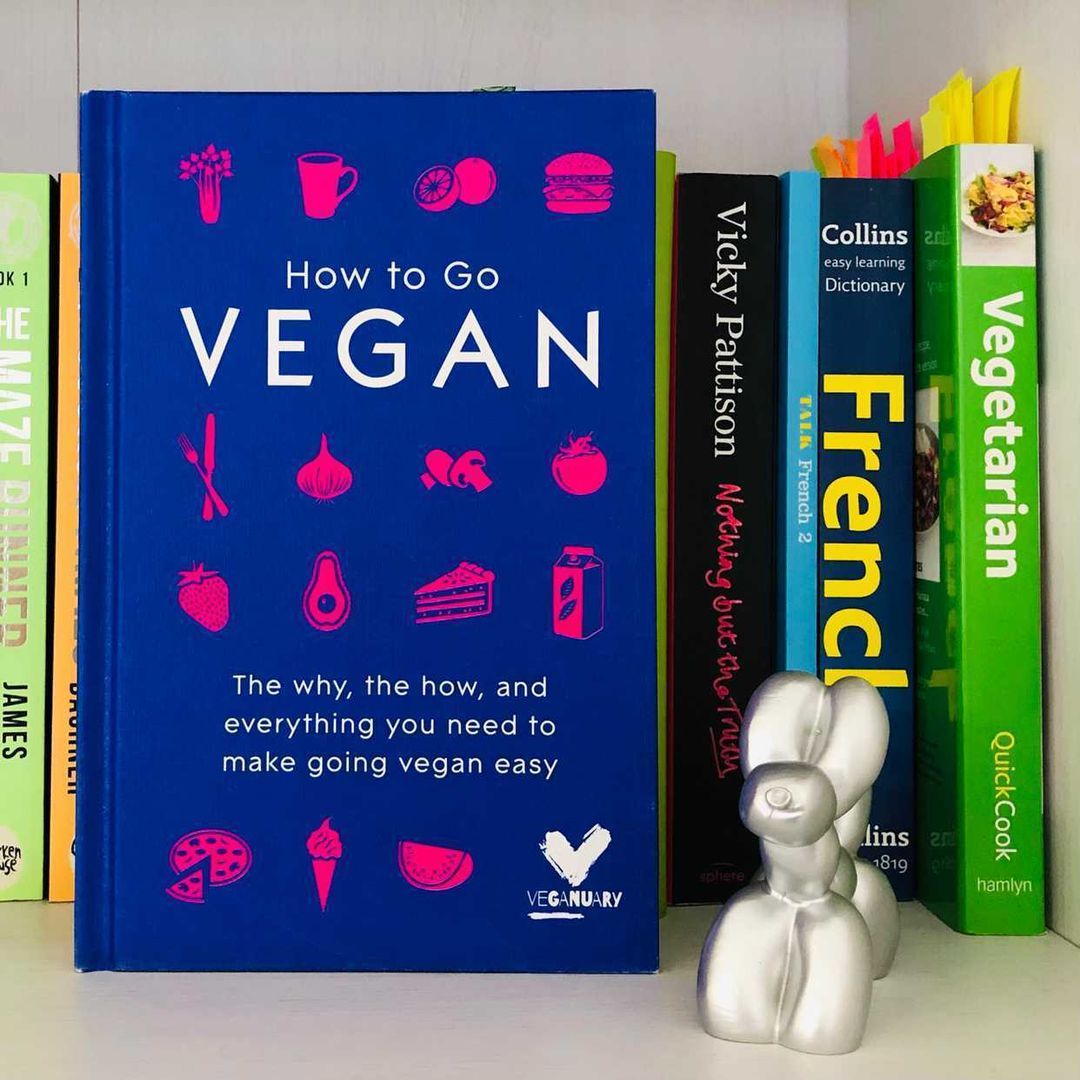 Turning vegan one month before Christmas isn't really ideal when you have over-organised parents. I'd pretty much ruined all their present plans and they were so upset I was going to go my first year without my traditional Terry's chocolate orange. Luckily for me, my parents are so supportive, so for Christmas I got an entire Vegan Junk Trunk containing just about every plant based snack they could find in every single supermarket there is. It didn't last long despite the amount of food in there, but it made me realise that not all vegan food has to be gross - I was just trying too hard! I was going to the shops and buying the most vegan items I could find, I didn't realise that you could just alter your favourite recipes by subbing in plant based ingredients. I didn't need to eat pureed cabbage and butternut squash vegan mac & cheese, I could just buy a vegan cheese sauce from Tesco and mix some egg free macaroni into it.
Another Christmas present I got was the 'How to Go Vegan' book written by Veganuary. This book literally changed my life. As I'm sure you know, Christmas is probably the most difficult time of year to be plant based - you feel like you're missing out on so much! Well, I did anyway, and I spent Christmas Eve thinking "I'm sure a few slices of cheese tomorrow won't hurt." I woke up in the morning to find the book in my stocking and I'd read it cover to cover twice by the end of the day. I had never really done any research into the reasons why to go vegan. I went vegetarian for the animals and I knew that they weren't treated great in the dairy and egg industries, but I didn't realise the extent of factory farming, or that there was such a huge impact on the environment through adopting a plant based diet, or how beneficial it is not only to our own personal health, but to our global health as well! Once I'd read those pages I knew that there was no going back, and something inside me clicked. I've never even considered eating cheese or having an omlette ever again. I figured that if I was going to spend the rest of my life vegan, I may as well make a good crack at it.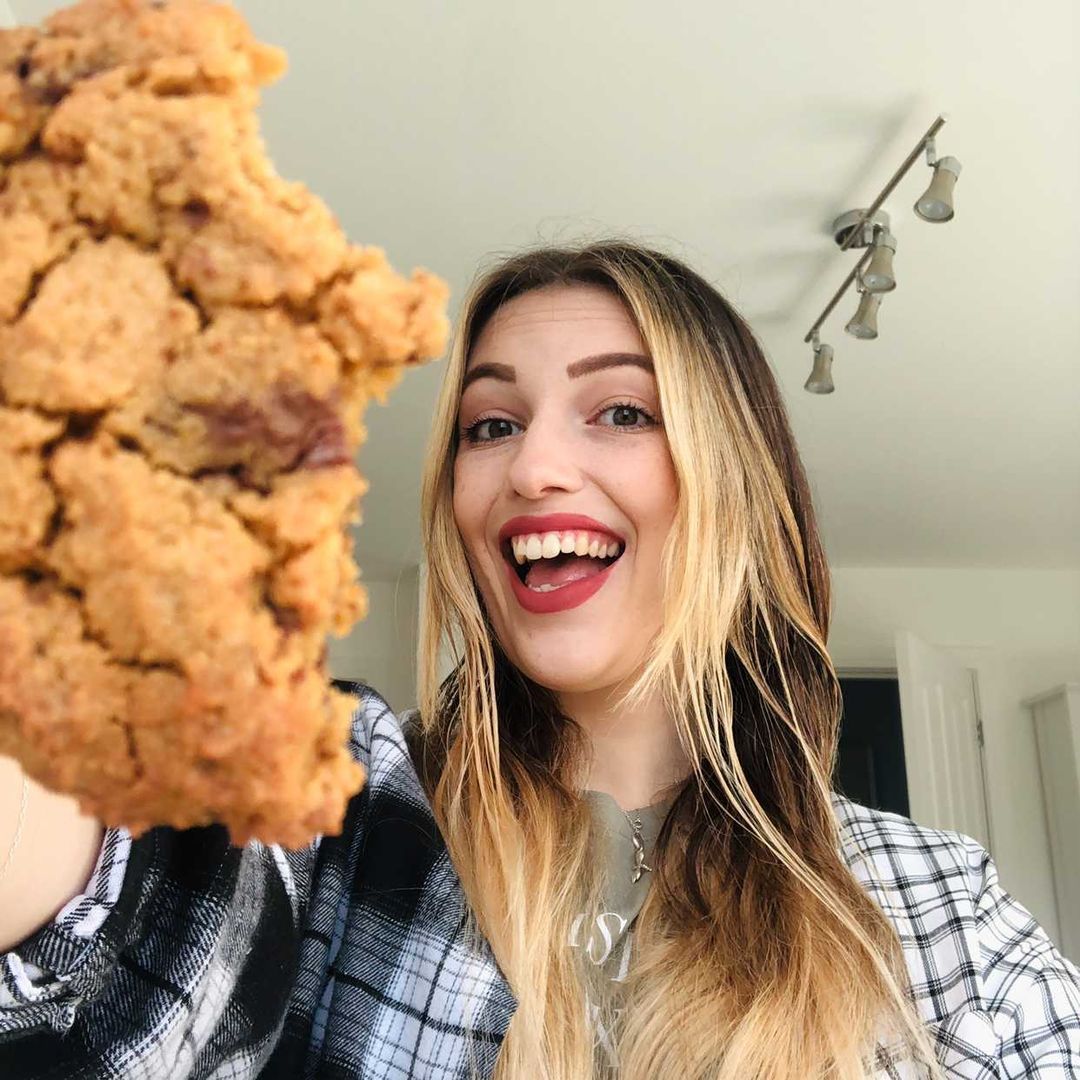 On 1st January 2021, instead of pledging to go vegan, I pledged to remain vegan. I also stated that I was going to make at least one meal from scratch everyday which earned me quite a few hefty laughs - I didn't even know how to turn the oven on, let alone cook an edible meal! The first vegan meal I made was sweet and sour tofu but I don't remember even getting the ingredients out the fridge let alone eating it as I may have had one too many! I tried to recreate whatever I had made with my leftover tofu the next day. I didn't use a recipe, I just winged it. It wasn't exactly the best thing I'd ever eaten, but it wasn't all that bad. That night I stayed up until 4am scrolling through TikTok watching vegan recipe after vegan recipe.
Over time, I started to collect ingredients that I saw featured in most of the videos I watched. I trained myself to like peanut butter and spent a while hunting things like tahini and miso paste down that I didn't even know existed. I had to enter the dodgy aisle I - along with everyone else it seemed - avoided. Slowly, I began to build up quite a collection, and before long I could no longer close the door on the little shelf space my mama had given me. We moved a few things out of our coat cupboard, I took a trip to B&M and bought some rose gold shelves and jars, and soon enough I had my own little vegan pantry which is now my pride and joy! I've been banned from going shopping at the moment as every time I step foot in Tesco I leave with a huge bag full of coconut milk, every fruit and vegetable under the sun, spices, chickpeas and a few weird things I saw in a recipe I wanted to try!
I started following a few vegan accounts on Instagram and applied to volunteer for Vegan Friendly UK which is an amazing organisation that certifies vegan restaurants. I started making a few TikTok videos for them, and a couple of weeks back they asked me to film a recipe video for them. I had seen a few people on Instagram that made reels of their recipes and I thought it looked pretty cool, so I stacked up a load of board games, pots and pans and spent way too long trying to balance my phone on the top of my junk mountain in my attempt to get a good angle!
I filmed my first recipe video - the Green Smoothie Bomb -, experimented in making my first reel on Instagram and it actually turned out okay! I was so excited and when I posted it, I got over 100 likes. I really didn't expect that kind of reaction for my very first vegan recipe video, especially as pretty much none of my followers were plant based. I started making more whilst slowly trying to build up my audience at the same time so that I could target more people like me. I got some really lovely comments which encouraged me to make more, and now I'm making plant based meals, snacks and drinks everyday which I never thought I'd ever do. Nor did my parents, my sister or even my best friend!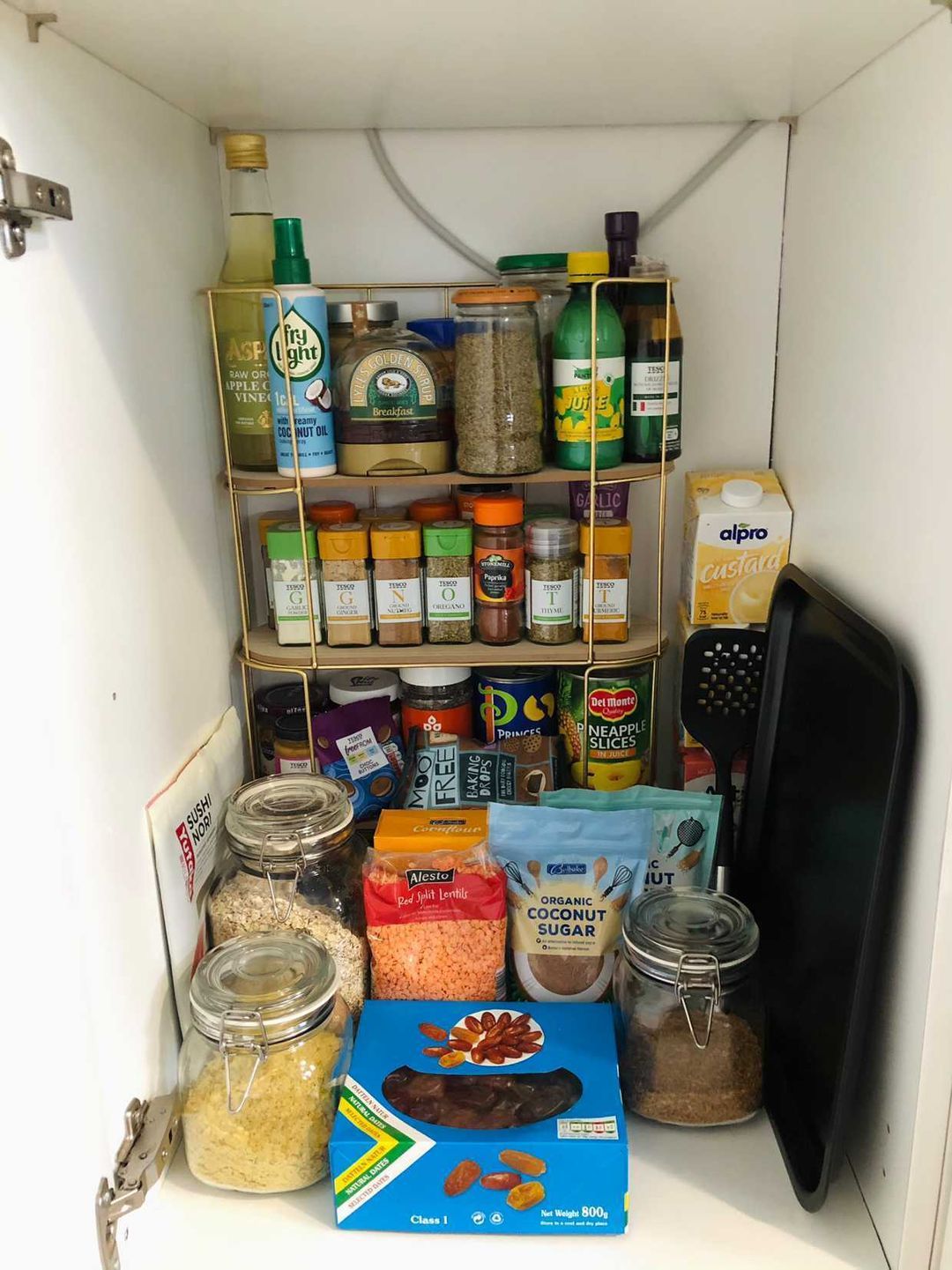 I used to run a small business selling handmade pet accessories and through that I had designed my own website. A week after I posted my first recipe video, I got an email from my website host saying my website domain was due for renewal. It was fate. I could either renew my current website domain and carrying on with my pet company, or I could buy a new one and try something completely new. Hence, Vegan Vogue was created!
Becoming vegan wasn't as tricky as I had thought it would be, but I did have to do a lot of research and head to a lot of different websites and social media platforms. I thought that creating a website that has a main objective of helping people transition to a plant based diet and support them on their vegan journey, where all the information you need is in one place was a great idea. The easier it is for people, the more likely they are to remain vegan which is amazing! Stay vegan! As I started designing, more ideas came to me and I decided I wanted to create a community, not just a help guide. I sent out so many messages to so many vegan recipe creators in the hope they would want to help support me by sharing some of their favourite recipes. The recipe book has now become a place where vegans from all over the world share their creations and we all support each other massively. The 'Plant Based Paradise' Facebook group is somewhere vegans can go to discuss their favourite brands or ask their queries and receive support from each other. It's incredible! The vegan community is so compassionate and it feels great to be a part of it, so if you have any questions or recipes to share, don't hesitate to ask away!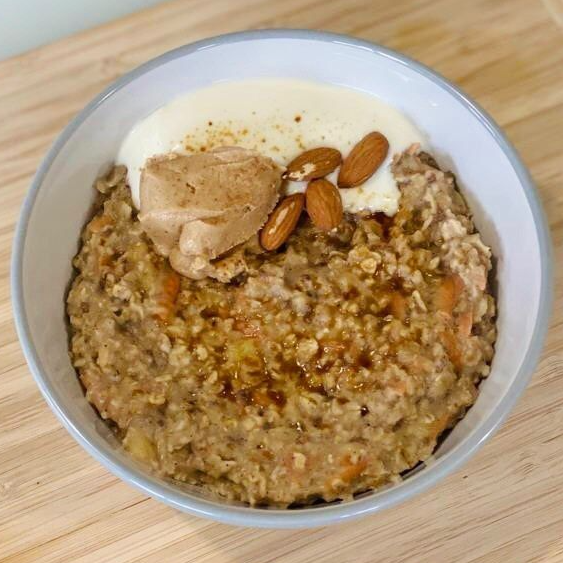 As you know, I really struggled to find the right ingredients at first which is why I create the pantry page. It has just about everything you will ever need on it, and though it might look like a lot of ingredients, you'll end up using them everyday to create the delicious recipes you find here. I also developed an interest in nutrition after I started cooking. Eating the right foods for your body is really important, especially when you become vegan, and I'd never really given it a second thought before. My mama was really worried I wouldn't get enough of things like Vitam B12 and Iron, so I started researching and found the results really interesting - who knew eating porridge everyday was so healthy! I wrote the page on nutrition after endless hours of research and made sure I included a few examples of where to find different nutrients. It's all well and good knowing the difference between a micronutrient and a macronutrient, but it's not going to do me any favours if I don't know what foods they're in! Hopefully the nutrition page along with the pantry page will make it a little bit easier for you to slide into a plant based diet.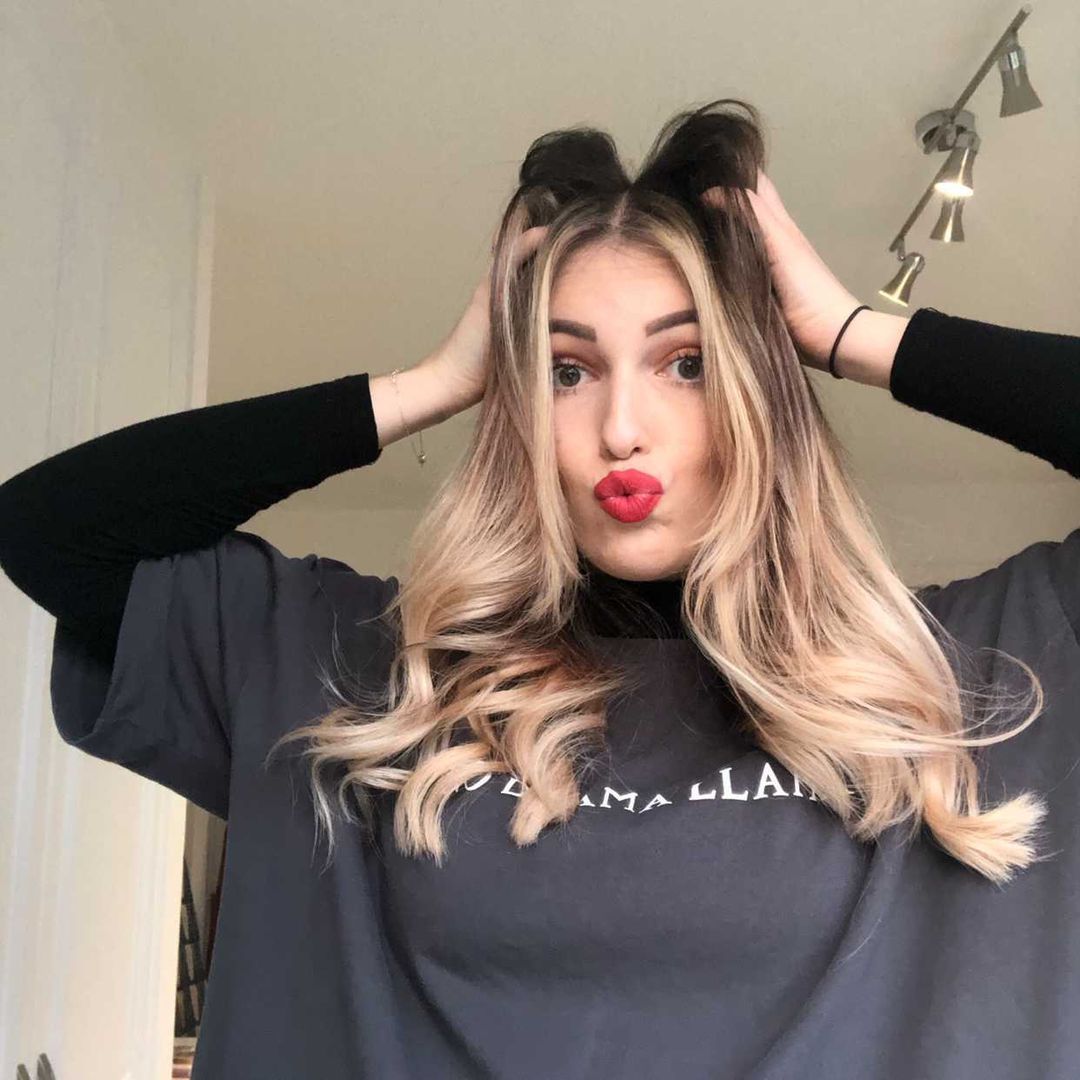 The blog and the shop are more for me. I love writing - especially about myself! - and I've been designing and printing products for over 2 years now. I wanted to carry that on somehow when I was changing from running my small business to the Vegan Vogue, and I thought it would be nice to share my creations and help you show off your love for the plants with one of my t-shirts! I'm hoping this blog will let you not only get to know me better, but also find someone to relate to. Being a vegan isn't always easy, so I plan on sharing some of my ups and downs and how I've overcome them, as well as some of my favourite brands, reasons why being vegan is so brilliant, and pretty much anything plant based I can think of! I'd also love for a few other fellow vegans to share their story, so if you think you're up for writing a blog post, let me know!
I reckon that's enough about me now, but that's my vegan story and the journey I took that led me to Vegan Vogue. Thank you so much to everyone that has supported me so far, and to the vegan community for welcoming me in. I look forward to seeing what the future holds!